Google Analytics is a free service by Google. It gives you a detailed statistics about visitors of your site. To enable this service, you should have a Google Analytics account. Also, you should include a code snippet that's unique for your site and contains number of your user account. More info about this service on google.com/analytics.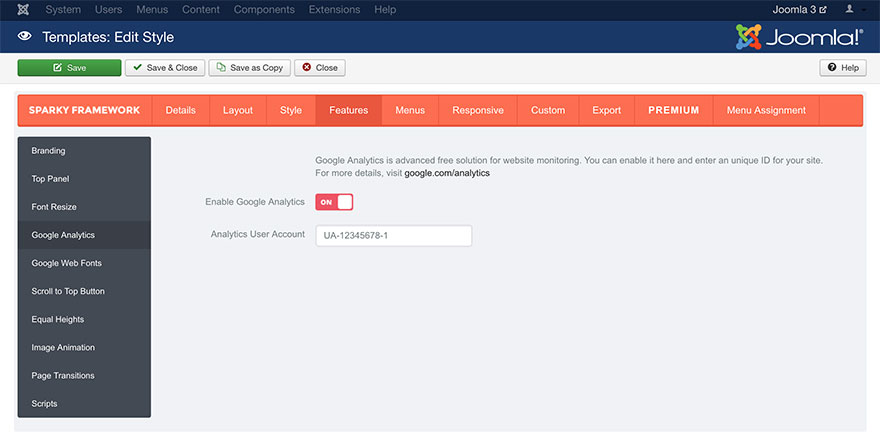 The Sparky Framework allows you to enable Google Analytics for your site without editing any code. You can do it just by entering your Google Analytics user account number in this parameter.
You should enable Google Analytics in the first parameter of this sub tab. Then enter your user account number in the second tab. Finally, save the Sparky's template options and data about visitors of your site will start collecting. You need to wait a couple of days until you see the first statistic reports about your site in your Google Analytics account.