Joomla Extensions (Modules and Plugins)
Joomla extensions developed by HotJoomla are plugins and modules for Joomla used to extend the features of your Joomla site. With Joomla template club membership, you will get an instant access to all our Joomla products, including extensions and templates. We also have a collection of free Joomla extensions that you can download from our site for free (you need to register a free account to get download access).
Extensions Demo
view them live Sign Up Now!
memberships from $49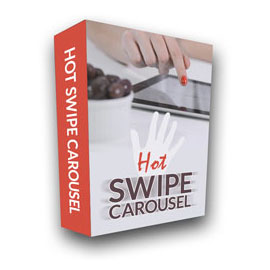 We should expect more and more people who are accessing our web sites equipped with touch screens, rather then mouses and keyboards. Hot Swipe Carousel rotates slides that may contain any HTML content (images, text, etc.) and it allows users to change slides by dragging them on the screen to the left or to the right.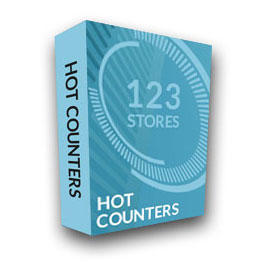 You probably noticed that many modern websites (especially on portfolio and corporate websites) contains a block with several numbers. These numbers give some facts about the company to the visitors.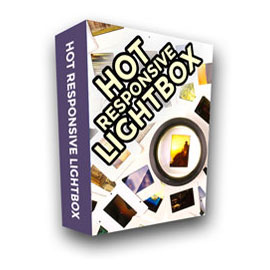 Requirements of modern web design let us create a new, responsive and touch-friendly version of Lightbox module. It's works similarly as the old module, but the code is written from start.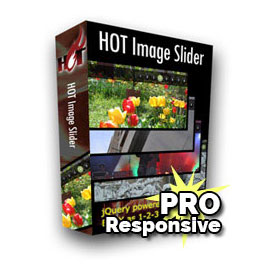 Hot Image Slider Pro is a premium version of Hot Image Slider with responsive features and many enhancements of the original version. It includes all features well-known from our free Hot Image Slider and many additional features that makes this module better than ever!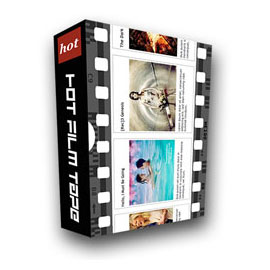 We are witnesses of the flood of responsive web sites. Those sites are made to be useful on all kind of devices, from desktop computers to mobile phones. It's not enough to have only a template that's responsible. If you are about to use modules on the responsive website, those modules should be responsive as well.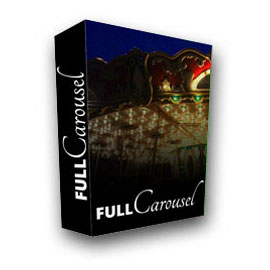 Hot Full Carousel has "full" in its name for two reasons. The first, regardless if you have 3 or 20 slides, it rotates in the same direction all the time, just like a real carousel. The second reason are its responsive features. Actually, this module can have fixed width, but can also occupy the full width of the screen.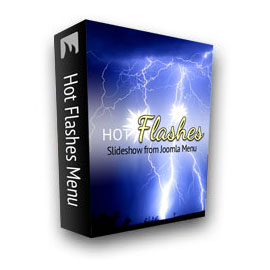 Hot Flashes Menu combines slideshow of images with Joomla menu. It's hard to believe that living animations like this are possible only with HTML, CSS and JavaScript today. We named it "Flashes" (although it's not based on Adobe Flash) because it looks like Flash based animation.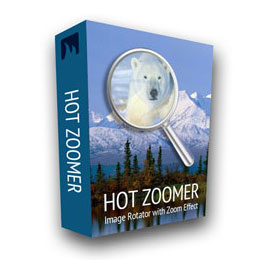 Hot Zoomer is Joomla module that makes slide show of selected images using famous Ken Burns effect that allows to zoom in/out details of image. The effect itself is not easy to configure. However, we have developed the module's control panel in the user-friendly way.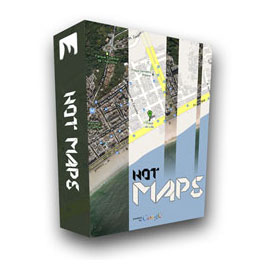 The most popular online maps service today is certainly Google Maps. This service covers the entire globe. Allmost all places and addresses throughout the world are included in this giant online world map. Modern websites often use free maps from Google to show where the company is located or how to find the company's offices. Travel websites can use maps to show destinations they offer for vacation trips. You can use Hot Maps plugin and module to insert Google Maps easily.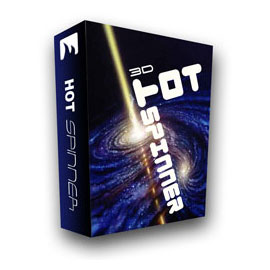 HOT Spinner is Joomla module that rotates images around a circle in 3D. In the center of the circle, there's an info box that shows relevant content for each image in the rotation. You can also control rotation with mouse moves. This Flash-like software is 100% based on jQuery (no Flash needed). You can enter content for the module into ten available "content slots". Each slot allows you to select rotating and static images.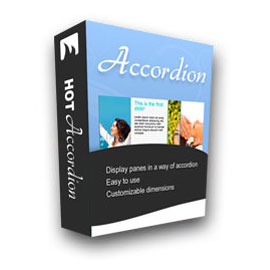 Hot Accordion is Joomla Accordion module that shows several slides with text and images, one above the other, allowing users to browse through the slides by simple mouse over or mouse click action. It's an attractive way to show the most important messages and breaking news on the home page of your website. Entire slide can be linked with link of your choice to give user possibility to read more about the theme on a separate page.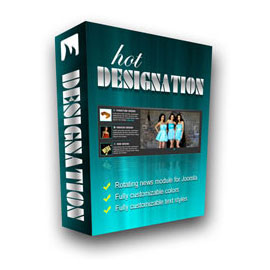 This Joomla rotating news module allows webmasters to add content into the module easily and efficently, not to catch existing articles. The content units (called "slots") can be linked to the existing articles or external links. You have full control over the module dimensions (width and height), and elements dimensions (left and right column and image sizes). For both headings and content text, there are parameters for font color, family, size, weight (normal or bold) and style (normal or italic).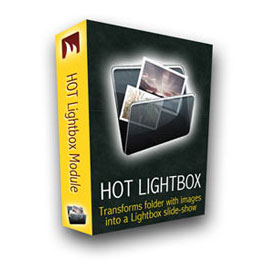 Hot Lightbox is Joomla Slide Show module that allows you to include series of images on web pages from any directory with images on your server. This module automatically creates thumbnails from your images, as per given parameters.
The module automatically creates thumbnail images and save them in /thumbs subdirectory of your directory with images.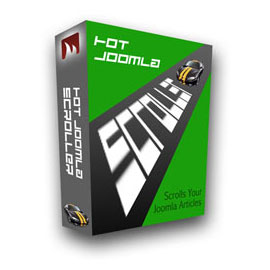 Joomla scroller module - HOT Scroller, is a simple module that shows Joomla articles in a form of News Ticker. You can select category, section or single articles that you'd like to be included in the scroller. HOT Scroller can scroll text from right to left and from left to right. Text styling can be customized easily in module parameters.
This module allows you to easily include a Joomla News Ticker on your website.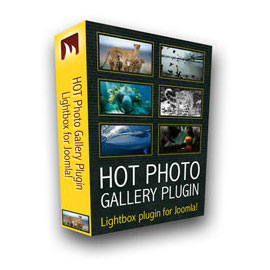 HOT Photo Gallery Plugin is all that you need to make Photo Galleries of images directly in the content pages of your Joomla website! This plugin creates thumbnail images and slide show automatically from your collection of photos.
Make slide shows in Joomla content pages instantly! All you need is this plugin! And photos... of course!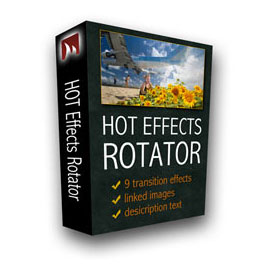 Brand new, responsive module Hot Effects Rotator. It's simple, yet powerful joomla image rotator module. This module makes slideshow presentations with selection of 13 transition effects.
It's possible to add internal or external link for each image in rotation. Also, if you like, you can write description text for any image in rotation.
Spice up your website with easy-to-use responsive Joomla slideshow module!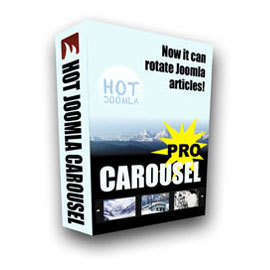 Hot Joomla Carousel Pro is an advanced version of our popular module. Led by the popularity of this module, we created an advanced version with many new features. In addition to the image rotation mode (now improved), we've added an option for the rotation of articles that module can take over from sections or categories of your Joomla site. Or you can pick articles of your choice.
This module has a number of options which allow you to use it in different ways.