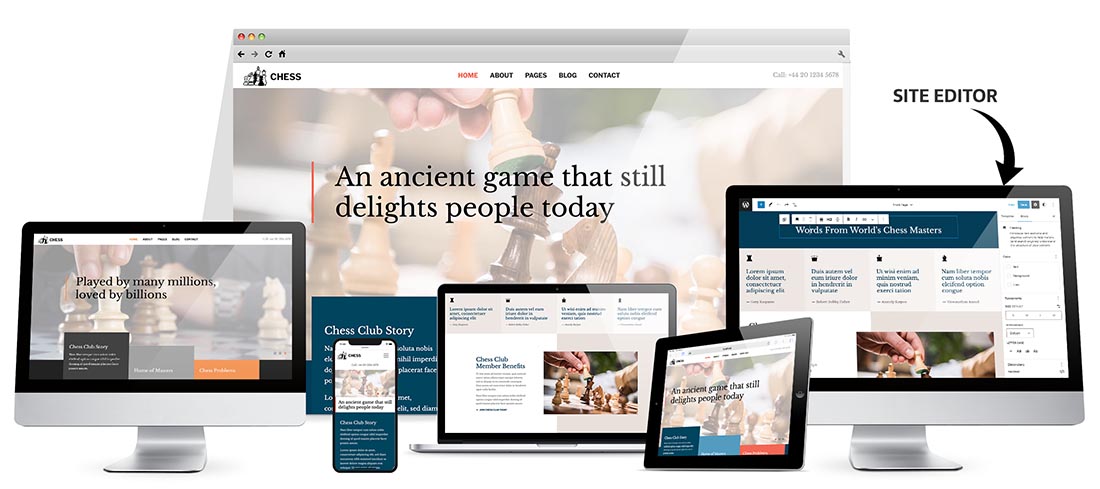 The Chess is a responsive block theme fully compatible with the WordPress site editor. It will be an appropriate theme for the development of websites for chess clubs, both amateur and professional. Thanks to the modern WordPress features, you will get a nice design that's not overloaded with too much code. You can edit the theme easily, one block at a time until you create your own chess website.
Chess is a two-player strategy board game that originated in India around the 6th century AD. The game is played on an 8x8 checkered board with 16 pieces for each player, including a king, queen, rooks, knights, bishops, and pawns. The objective of the game is to checkmate the opponent's king by placing it under attack in a way that it cannot escape capture. Chess is known for its complexity and depth, as well as its benefits for cognitive development such as improving problem-solving, critical thinking, and memory skills. It is also a popular competitive sport, with international tournaments and a world championship held annually.
Amateur and professional chess clubs can install this theme for their club websites. All you need is WordPress and one optional plugin (Hot Blocks) that's provided and used for the carousel, contact form, and FAQ page.
The inner pages that you can see on our demo can be easily added to your website using either the WordPress patterns that are bundled with the theme or quick-start installation.
100% Compatible with Gutenberg and Site Editor
The Chess theme is developed to work with the WordPress block editor (Gutenberg) and site editor. The newest WordPress features that the Chess theme fully supports allows you to visually define your front page, page templates, archives, posts, etc.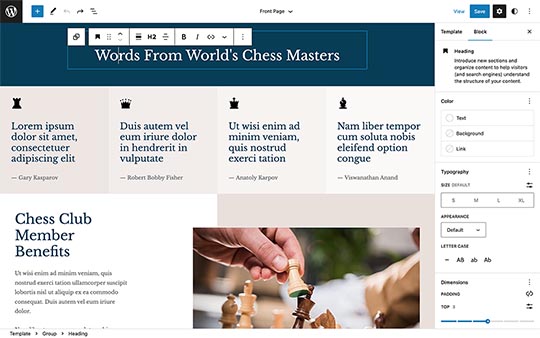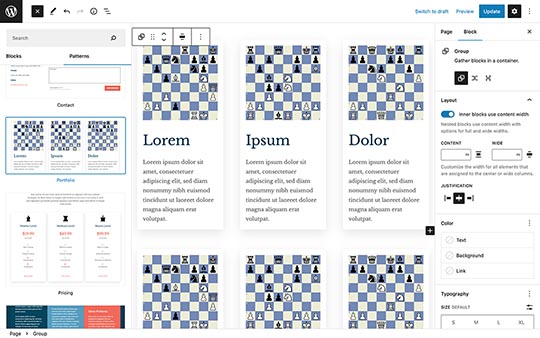 Rich Block Patterns Library
Each theme section from both the home and interior pages is created as a block pattern and bundled into the Chess block WordPress theme. There are 11 patterns available. All you need to do to include a pattern on a page is to find it and click on it.
Header & Footer Template Parts
The template part is a new WordPress element and it's supported by the Chess block theme. For this theme, we prepared header and footer template parts. If you edit anything in the header or footer from the site editor, your changes will be automatically applied to all pages.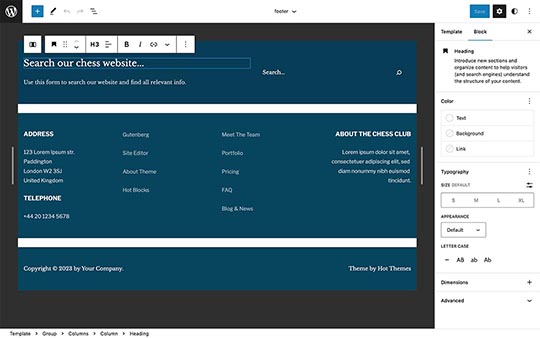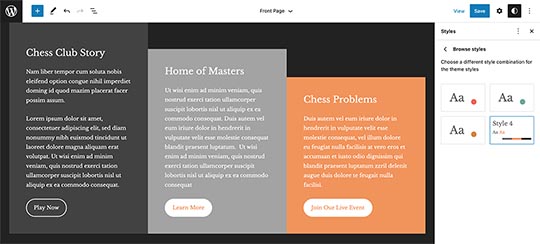 4 Color Styles
Four different color styles are included in this theme. It's quite simple to change the theme style. From the site editor, go to the Styles tab and select a color style. The changes will be applied automatically throughout the site.
The Hot Blocks Plugin
Besides the plenty of content blocks that are available in WordPress, it's also possible to add customized blocks for specific use cases.
Therefore, we bundled this theme with our Hot Blocks plugin that adds several new blocks. In this theme, we are using the Contact block (for the contact form), the Accordion block (for the FAQ page), and the Carousel block (for the images slideshow).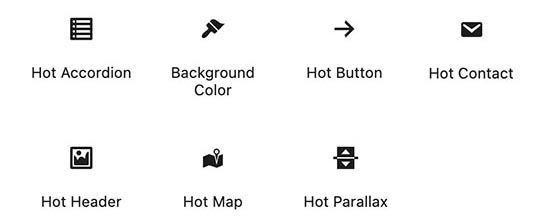 Chess Theme Screen Shots
The following screenshots show several pages of the Chess theme.
Theme Features
Responsive template, based on clean and valid HTML and CSS code. We tested it using the W3C validation tool to ensure it's 100% free of errors.
Compatible with the new WordPress blocks editor (Gutenberg). All demo posts and pages are created with this editor and can be edited easily.
This theme is shipped with demo data. Block patterns are bundled into the theme and you can include them on any of your pages.
The Hot Blocks plugin is bundled with the theme. It adds several new blocks and functionalities to the theme.
This theme has an integrated responsive top menu with support for multiple levels. The top menu is fully responsive.
PSD source file and fonts are available.
All themes found on this site are tested thoroughly using the latest WordPress version. Any discovered incompatibility issues will be fixed as soon as possible.
Tested with Google Chrome, Mozilla Firefox, Microsoft Edge, Apple Safari, and Opera browsers. Tested on Apple iOS and Android mobile devices. Support for RTL (right-to-left) languages.