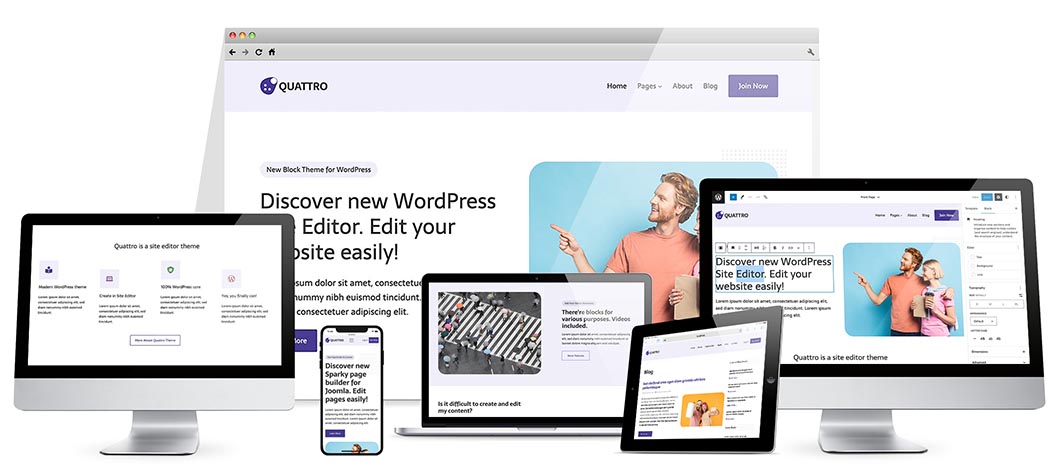 Welcome to the Hot Quattro, a clean and responsive WordPress block theme developed for the new Site Editor. This theme is designed and developed to work with the modern features of WordPress 6 (and later). It allows you to edit page templates (front page, pages, archives…) and template parts (header and footer).
It's bundled with 14 block patterns that are just a click away from including in your pages. Quattro comes with 5 color styles that are also selectable from the Site Editor.
Quattro is a responsive WordPress theme. It's mobile-friendly and optimized for mobile devices. The menu will be converted to a button on smaller resolutions. It's loading lightning fast.
This theme allows you to edit the front page and other pages easily using the new WordPress block editor. All demo content is made in this editor. Each content section that you can see in our demo is developed as a block pattern and bundled into the theme. So, each of these sections is just a couple of clicks away from inserting in any of your pages. Immediately after the theme installation, you can go to the Site Editor and start editing it with your content.
Block Theme for Site Editor
Block themes for WordPress are developed to work in the new WordPress site editor. This is the future of WordPress. Quattro theme allows you to visually define your front page, page templates, archives, posts, etc.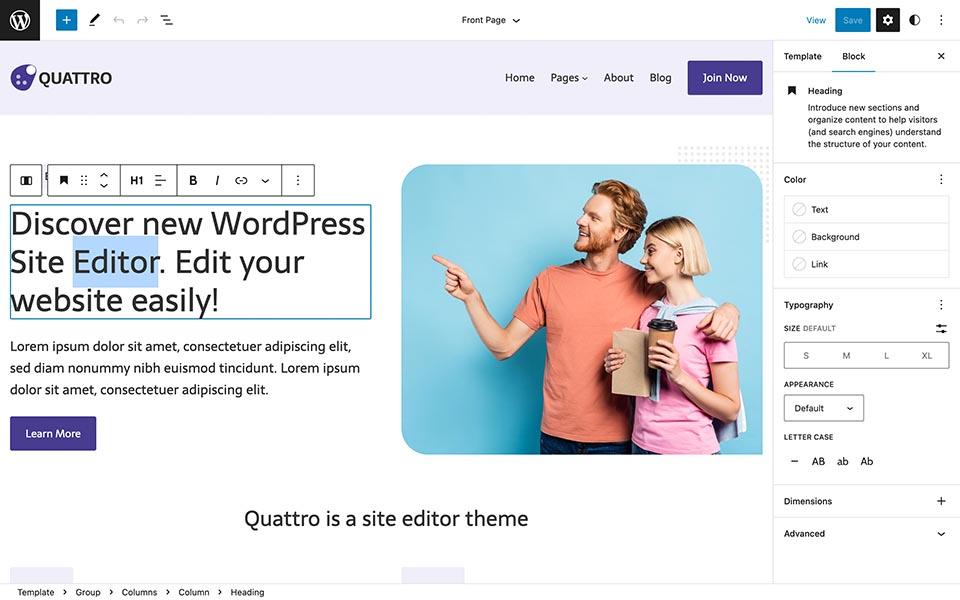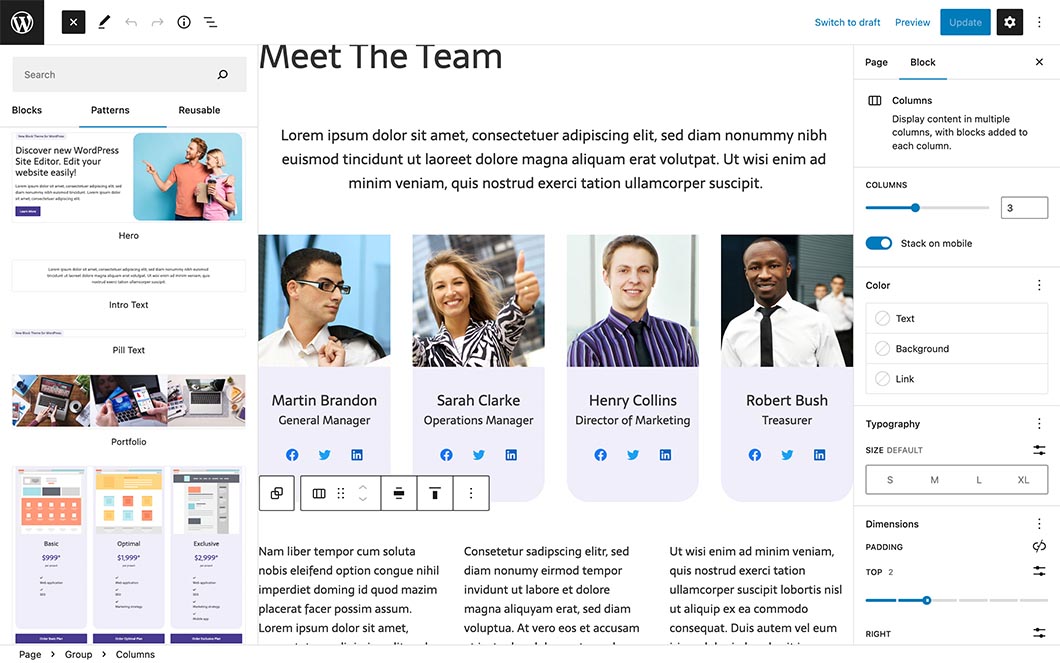 Block Patterns Library
Each theme section is created as a block pattern and bundled into the theme. You are just one click away from including the block patterns in your pages and posts.
Header & Footer Template Parts
The template part is the new feature of full site editing and it's supported by the Quattro block theme. For this theme, we prepared header and footer template parts.
If you edit the header or footer from the Site Editor, your changes will be automatically applied to all pages of your website. Nice and easy! And everything is WordPress core without any additional plugins.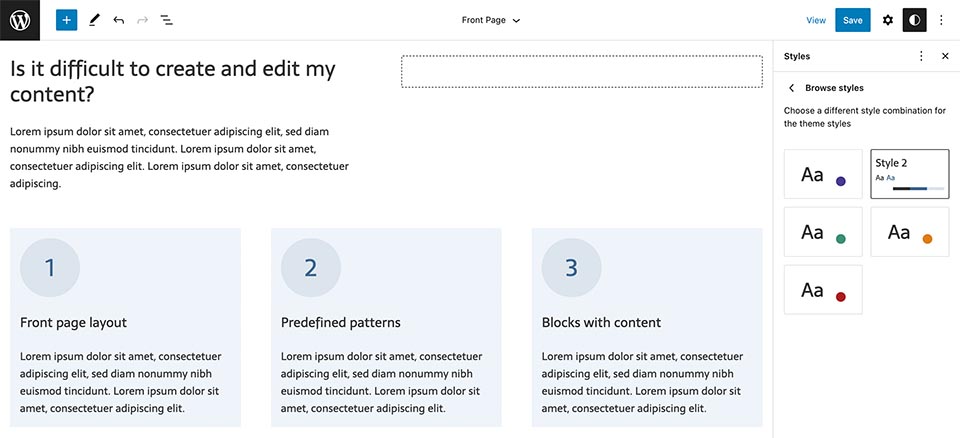 5 Color Styles
WordPress block themes can be supplied with multiple color styles. Therefore, we included 5 color styles in the Quattro theme. It's quite simple to change the theme style. From the Site Editor, go to the Styles tab and select a color style that you like best.
Quattro Theme Screen Shots
The following screenshots show several pages of the Quattro theme.
Theme Features
Responsive template, based on clean and valid HTML and CSS code. We tested it using the W3C validation tool to ensure it's 100% free of errors.
Compatible with the new WordPress blocks editor (Gutenberg). All demo posts and pages are created with this editor and can be edited easily.
This theme is shipped with demo data. Block patterns are bundled into the theme and you can include them on any of your pages.
This theme has an integrated responsive top menu with support for multiple levels. The top menu is fully responsive.
PSD source file and fonts are available.
All themes found on this site are tested thoroughly using the latest WordPress version. Any discovered incompatibility issues will be fixed as soon as possible.
Tested with Google Chrome, Mozilla Firefox, Microsoft Edge, Apple Safari, and Opera browsers. Tested on Apple iOS and Android mobile devices. Support for RTL (right-to-left) languages.