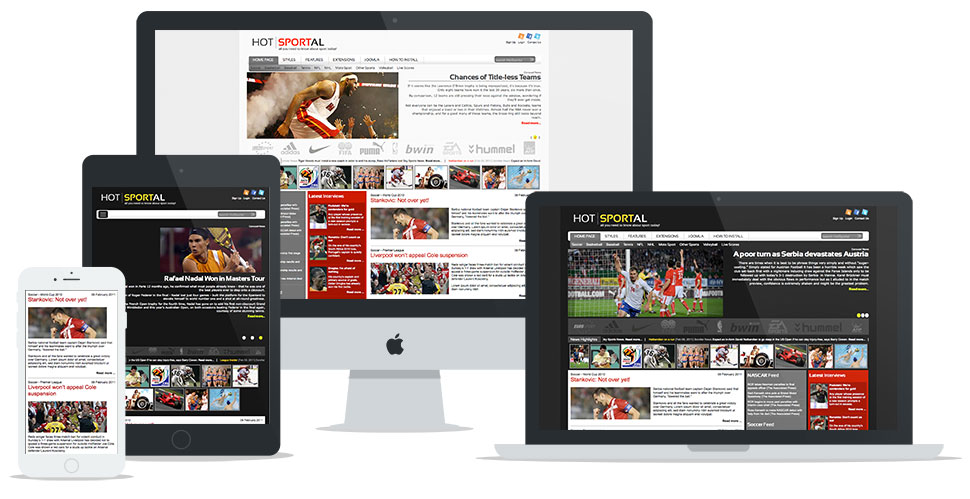 The Hot Sportal is a WordPress sports theme for your news portals about sports. It's incorporated with several WordPress plugins. Altogether, they are a perfect system for your sport news portal, developed around the WordPress platform. This WordPress sports theme design allows you to put information about sports events in many places. They can be in a form of local text and images or from the RSS feeds from external resources.
The Hot Carousel Pro plugin shows the latest or the most important posts of the day. The Hot Scroller is a news ticker for breaking sports news and live results. Finally, the Hot Lightbox plugin creates slideshows of your images very easily. All those plugins are included in the WordPress sports theme package – Hot Sportal.
The theme is based on 100% tableless CSS code and it meets the W3C standards. The Sportal has a flexible layout. The width of the left and the right columns are parametrized, as well as the overall theme width. The order of the columns can be changed. So, you can make a layout like Left-Content-Right, Left-Right-Content, or Content-Left-Right (default) from the theme parameters page.
WordPress sports theme comes in 5 pre-defined color styles. Furthermore, each color is easily customizable in the parameters. You can make infinite color combinations. Other elements included in the theme are social icons and a collection of sponsor logos. As you can see on the demo, in the vertical columns we put many widgets. There are video clips, tag cloud, sponsor banners and news feeds from local and external sources.
Responsive Theme
The Hot Sportal is a responsive WordPress theme. This means it will look good and be optimized on all desktop and notebook computers, as well as mobile devices (tablets and smartphones),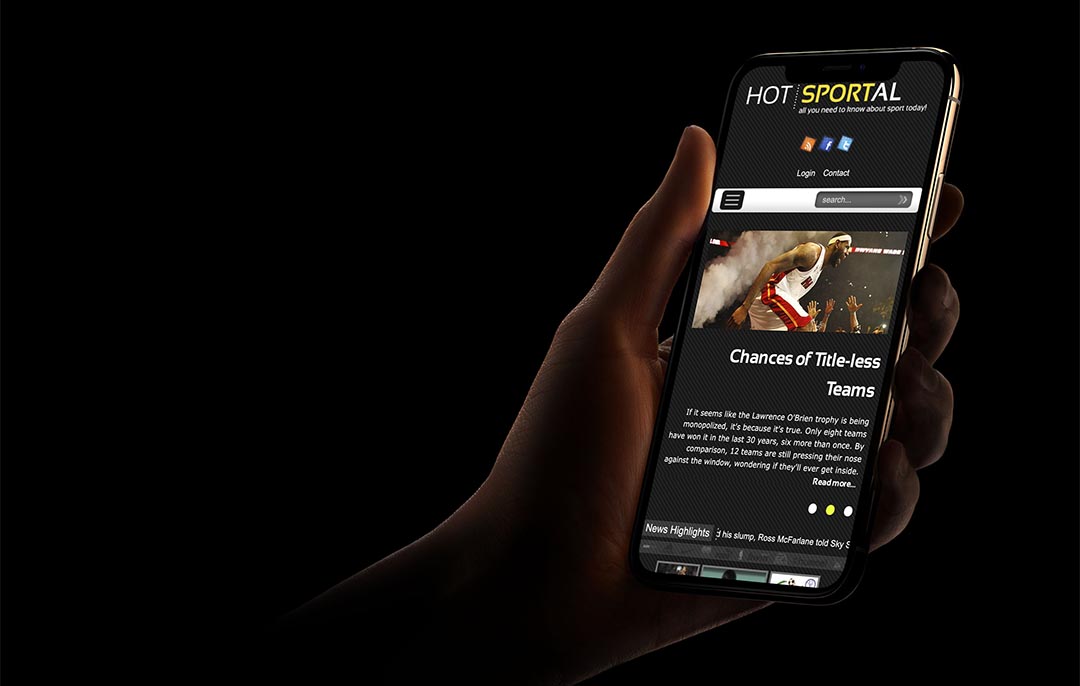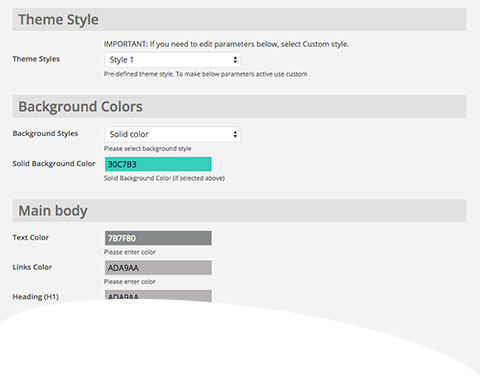 Parametrized Theme
All parameters available in this theme are located on a dedicated page of your WordPress Dashboard.
You can access it from Appearance > Theme Options. Each theme has a different set of options related to font and background colors, widths of the elements, and features that can be enabled or disabled. From the Theme Options panel, you can select the active color style of the theme or create your own color combination.
Sportal - Sports WordPress Theme Screen Shots
The following screenshots show several pages of the Sportal WordPress theme.
Theme Features
This theme is based on a clean and valid HTML and CSS code. We tested it using the W3C validation tool to ensure it's 100% free of errors.
The Hot Sportal is a responsive WordPress theme for sports websites. This means it will look good and be optimized on all desktop and notebook computers, as well as mobile devices (tablets and smartphones). The theme layout will be adapted to the screen size. The menu will be converted to a button on smaller screens.
Many options are available in the the Theme Options page. You can change the logo, background image, all fonts, menus, and other aspects of your site.
This theme is shipped with demo data. If you follow our simple instructions, you will get a pixel-perfect copy of our demo site.
Our products are well-documented, but if you run into the problems with theme installation or usage, post your question and our support staff will help.
Tested with Google Chrome, Mozilla Firefox, Microsoft Edge, Apple Safari, and Opera browsers. Tested on Apple iOS and Android mobile devices. Support for RTL (right-to-left) languages.
This theme is shipped with PSD files and fonts. If you need to modify our design or any part of the theme, it can be done in Photoshop, using the source files.
This theme is shipped with sets of .mo and .po files that can be used to translate the theme. Also, the theme works with RTL languages.
All the plugins that you can see on the demo are included in the price. If you install the theme with demo data, all plugins will be installed as well.
This theme contains 31 positions where you can place your WordPress widgets. The detailed "map" of all widget positions is available in the theme options panel.
This theme has an integrated responsive mega menu script with support for multiple levels. Sub-levels are displayed as drop-down panes.