Free Joomla Templates by HotThemes
Free Joomla templates from HotJoomlaTemplates.com are supplied together with copy of database with data as seen on our demo server. Those templates are perfect as a starting point for your new website because they can be easily modified and enhanced. Our free Joomla templates are designed and developed in order to encourage you to try our premium Joomla templates. In order to gain download rights, please open a free account on this website.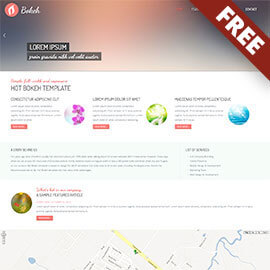 Free version of Hot Bokeh template for Joomla. This is variable width responsive template that shows content in full screen, no matter how big (or small) is your screen resolution.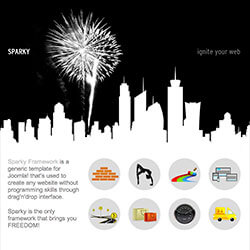 Sparky is finally here! It'll change the way you work! Ignite your web with Sparky Framework! Visit official Sparky's page for detailed information, video tutorials and download of new version.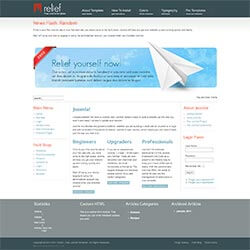 Hot Relief is free clean Joomla template appropriate for all kind of websites. It's compatible with all Joomlas and comes with HotStart installer.