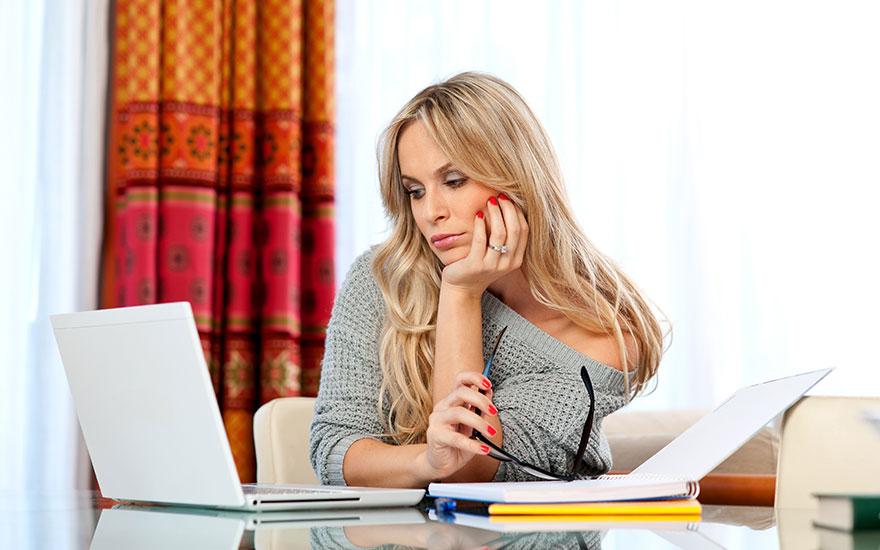 Creating a new blog is no big deal. Even kids have their blogs these days. What makes all the difference is how many visitors and followers you get each day. While there are millions of blogs around the world on a milieu of topics, only a few are well known.
When we talk about SEO and inbound marketing technicalities, we cannot think of anything other than Moz Blog. When we think about current affairs, humanitarian stories, and political issues, we automatically start thinking about the Huffington Post. Lifehacker is synonymous with "getting things done". If you need a quick solution to a persistent problem, Lifehacker will be there, ready with a quick fix. These are the finest examples of blogging success. Although only big names now run the top blogs of 2017, startups and individuals can climb the ladder of blogging success as well. First, you need to create a blog with a leading CMS platform like Joomla and then equip it with the right extensions.
Joomla is a fantastic platform for blogging. Primarily because it is straightforward and customizable. Secondarily because it has some available add-ons and plug-ins that will extend its functionality. Search engine optimization or SEO is the prime factor for any blog. The level of optimization will determine how frequently your blog will have new visitors. A highly optimized blog will be more visible in the relevant search engine results. Although like all CMS platforms, Joomla comes with basic SEO setups, it is not enough to make your blog stand out in the crowd.
Here's a list of the five best SEO plugins for your new (or old) Joomla blog to increase your blog traffic
1. JoomSEF
JoomSEF is a must-have SEO tool for all Joomla users. You may not have a blog on Joomla, but if your website is currently using a Joomla CMS you should get this extension. This tool is ideal for making your Joomla URLs search engine friendly.
Most of the time, while making our content search engine optimized, we forget about our human readers. The JoomSEF will also ensure that your URL is humanly understandable. It will also take care of your metadata needs.
It also uses the JoomFish/Falang in the multilingual sites to translate URLs. It comes with a set of online upgrades and installation guides. Added benefits of using JoomSEF includes getting custom 404 pages and duplicate URL notifications. JoomSEF also brings stellar keywords management, anchor text management and URL caching support for all Joomla users.
2. EFSEO – Easy Frontend SEO
EFSEO is a Joomla extension used by some expert Joomla users. This extension is ideal for bloggers who are looking for their share of fame and fortune. You may need help with keyword management, title management, metadata construction, and crawler-friendly content generation. When you have EFSEO, you won't have to worry at all. It can take care of all your SEO concerns and more.
Easy Frontend SEO brings a salient advantage with it. It can auto-generate metadata. You can change it, arrange it and store it on the front end of your website or blog.
You will be able to collect user-friendly URLs and relative URLs. The EFSEO also lets you edit and enter content into the backend of a website. You can define global titles, generators and robots attribute with the help of the EFSEO Joomla extension.
3. SEO Keyword Factory
This new SEO extension for Joomla. The website, helps you create a search engine-optimized website. Website and blog management becomes a lot easier with SEO Keyword Factory in your extensions directory. It can generate SEO links in tandem with the visitors' searches. It is compatible with Google, Bing, and Yahoo search engines.
The latest version of the SEO Keyword Factory supports keyword integration in multiple languages. From help with keyword management to an easy transition to RTL, you will find this extension extremely useful for all Joomla websites. It comes with its set of installation guidelines and updating process.
You can define custom links using a keywords separator and a link terminator. You can also choose keyword transformation according to your necessities including capital, upper, lower and unchanged formats. Moreover, you can keep the SEO Keyword Factory activated or deactivated according to your need. It will not compromise the effectiveness of other extensions you are currently using with your Joomla website.
4. SEO-Generator
SEO-Generator is a new SEO extension for Joomla blogs and websites. It has the power to generate keywords and meta descriptions automatically for your blogs and images. This plugin can act in the front as well as the backend of your website. Whether you update content in the backend or the front end, the SEO-Generator will help in auto-filling the keywords and meta descriptions.
It adds the top words into your keywords section. You can choose to limit the keywords by length and number. You can generate your blacklist of keywords or phrases excluded from your content.
The SEO-Generator is very simple to use. It comes with auto-installation files and updates. You can check out the Joomla forum and customer support center for more complex data on the SEO-Generator extension.
5. Tag Meta
Tag Meta is a unique extension for Joomla users that can tag all the meta information of a website. You can set the title tag and the meta tags of your content within seconds by using the Tag Meta plugin. You can link data to internal pages by merely mentioning the URL or a part of the URL.
Tag Meta is like the Swiss army knife of all extensions. You can now add the site name to the "title" tag or align the meta tag "title" with the tag "title" of your website. It has its own, rich ontology database for synonyms of most commonly used words to avoid keyword stuffing.
Creating your blog on a leading CMS platform is not enough. You need to have the right tools and extensions to see you through to the top.
Author Bio
Courtney Kenneth is a blogger and a marketing expert. She has been working with some blogging consultants and nouveau bloggers to find novel ways of blog promotion. She has come up with many practical guidelines to create a blog with a leading CMS platform like Joomla and generate money!