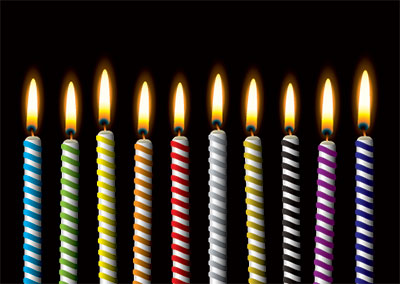 Joomla is now 10 years old! Congratulations! This article is dedicated to all prospective users of this CMS. It explains many key benefits of using Joomla in web design.
Ecommerce websites are vital for businesses that aim to thrive. With advancements in technology, there has been steady growth in the rise of e-commerce sites. Joomla is a worthwhile solution to the design and development of content management systems (CMS) websites. It is always a good idea to discuss with or hire web developers who are well versed with Joomla to achieve the desired results.
Advantages of Joomla Web Design and Development
Joomla is among the most frequently used CMS recently. It provides a worthwhile platform that is used for the purpose of developing web portals and professional applications. One of the major advantages of Joomla is that it is simple to understand and use.
With Joomla, CMS images, as well as pages, can be easily added or adjusted through the system. CMS provides editor support that is useful for seamless text formatting. Joomla accommodates versatility and diversity by supporting a high number of different languages. This enables users to use the language they want. This particular feature is popular because it contributes to enhanced usability.
For situations where it is necessary for people to work on or use similar sites, Joomla is ideal. CMS makes it possible for various website authors to upload content with ease without the need to depend on professional developers.
Numerous author verifications can be facilitated on Joomla websites. This makes it possible for more people to use the site in accordance with the authenticity and permission that they have to do so. Unlike other websites, Joomla does not require a lot of programming that is typically carried out by designers and developers. Joomla requires much less effort in development.
Joomla templates provide the benefits of convenience and variety. You can make a selection from the range of templates available according to the theme of your site. Templates can be modified when the need arises to accommodate your dynamic needs and any changes you may wish to make.
The content management system through Joomla ensures that the web pages are consistent by creating a similar appearance. When the creation of new pages occurs, the site automatically adopts the template designs that are currently being used. The extensions that are used for Joomla CMS enhance the functional attributes of a site.
Joomla and Ecommerce
Businesses no longer need to invest heavily in print and designs in order for them to promote their businesses. The global nature of business has steered brands away from conventional methods of marketing.
The technology that e-commerce constitutes has made it easier for businesses and their customers to interact. This cuts down significantly on the amount of time and money that is used to carry out transactions. Increased awareness regarding the benefits of e-commerce has resulted in more businesses adopting it.
Joomla has gained the reputation of being an outstanding CMS because of its ability to help businesses attract more customers. The CMS with all its features is able to handle numerous elements of the internet and these include catalog designs, photo galleries, informative material, and forums.
Joomla continues to be a popular option for the creation and design of websites, jobs, and web portals for both the private and public sectors. For corporate entities that typically consist of a large database, Joomla software is suitable for handling their applications and carrying out upgrades according to their requirements.
Joomla developers can be hired for their skills development services through which the management of aspects such as images and descriptions of products can be achieved. Professional Joomla development consists of a variety of services that include custom template design, module additions, graphics, images and Joomla portal maintenance.
Ecommerce development is among the highly sought-after Joomla development options because of the increase in the businesses that are choosing to transact via e-commerce portals.
Joomla site development is useful for the automatic facilitation of customer support, lowering costs, easy maintenance, content management, audited systems, simplicity, customization, and risk management, among others.
Joomla and SEO
Web design constitutes various aspects in regards to what different businesses need. Business owners and digital marketers who have Joomla websites need to be aware of how to effectively optimize such sites. The most effective SEO strategies are essential for site optimization. Anyone who has a Joomla website can benefit from knowing how search rankings can be improved.
A critical step towards effective SEO is to understand how it works. Optimizing Joomla sites for this purpose involves using certain methods. The installation of an SEO extension is important for the configuration and customization of Joomla sites. There are different options to choose from and there are considerations you need to make when choosing Joomla SEO extensions.
A suitable SEO extension will contribute to making your site more appealing to search engines. It should enable you to carry out updates for full page Meta descriptions, page viewing, and new URL redirection. There are Joomla extensions that can be installed for free to facilitate the creation of site maps. After site maps are created, they are submitted for Google indexing.
Content that is high in quality on your Joomla site is essential for any successful SEO campaign. Content can be posted as frequently as possible, but quality should always be the area of focus rather than quantity. The more content you are able to post the more beneficial it will be to your site. Identify entertaining subjects and topics that you can provide content for.
One of the effective ways you can use to choose topics is by finding out which ones have been searched for the most. You can also gain inspiration from the topics that your customers are interested in. Adequate research will enable you to know what type of content is most ideal for your audience.
Contact pages should contain information that is associated with other web listings. Optimizing your contact page involves including information such as the name of your business and contact details, and enhancing the readability of your site. Google Map is useful for local business links.
Avoid cluttering one page with content and consider spreading it out on different pages. This enables search engines to crawl specified pages regarding what your business has to offer. Using these methods can effectively enhance SEO on Joomla websites.
Author Bio: Jack Dawson is a web designer at Choc Chip Digital. He is currently working on his Joomla assignment and he likes to share knowledge and points of view with other developers and consumers on platforms.