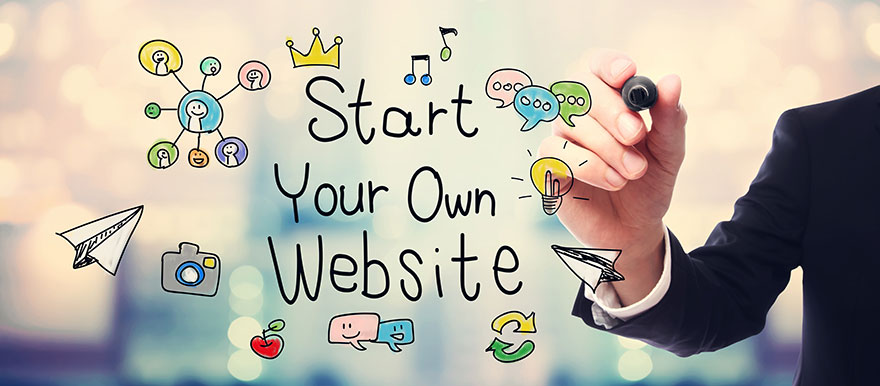 That the internet is the future of global business is no secret but how do you capitalize on its broad reach as a marketer? According to Internet Live Stats, there are over 3.2 billion internet users as of January 2016. In essence, over 40% of the global population is now online compared to just 1% in 1995. In the U.S alone over 243 million people are online and this means your business has to go live in order to capture this rich market.
Why Everyone Loves Joomla Script
With a professional website the world is yours to conquer. However, you need the best content management system (CMS) and none comes more recommended than Joomla. Major brands including eBay, IKEA, and General Electric run on this open-source CMS. This cutting edge CMS allows everyone to create a professional website for any kind of use. With Joomla, you can create, edit, post and manage any type of content you have on your website.
It is important to note that the script you use for your website determines the success of your online campaigns. As every marketer knows, today's online shopper is lost for choice, and in every niche competition for first-page ranking is stiff. You can have a very beautiful website but if it is not functional search engine crawlers will never rank you on the first search engine result page.
There are myriad reasons to go with Joomla for your next site but here are just a few of the most popular ones:
Free CMS: This is one of the major benefits of using open source CMS. As a startup, you will not have to pay through the nose for your website design. There is an open-source community that helps upgrade the script with time and you will benefit from such development.
Usability: It is one of the easiest CMS to use and you did need intense programming skills to start managing your website. You can easily add CMS content including text, images, and video on your pages without the need for professional input.
SEO friendly CMS: Without high ranking, your website is as well as dead and through in-built SEO tools Joomla helps you to edit content, Meta descriptions or Meta tags. You will also be able to create an SEO-friendly URL structure.
Extended functionality: As you site grows you can increase its functionality using available tools. These help you in social media integration, menu editing and much more.
Joomla templates: These are the holy grail of web design and you can easily use them to customize them to suit your business.
There are many other reasons to use the platform including community support, trouble-free migration, newsfeed management, and enhanced security features. Whether you need a site for social or business purposes Joomla offers the best platform and it is no wonder large brands find it suitable for their businesses.
How Joomla Templates Revitalize Your Business
If visitors cannot navigate through seamlessly you will pay for it through lower ranking for the target keyword. In essence, you need a CMS that dovetails with your search engine optimization (SEO) strategy. One of the major determinants of any website's visibility is of course site design and this is where the versatile Joomla templates come in handy.
When launching your SEO campaign you should leverage the power of these versatile templates to give a personal touch to your website. There are thousands of themes and templates to choose from for every type of industry. Whether you are a programmer, a newspaper, steak house or a doctor there are templates available for Joomla.
Different third party developers offer Joomla templates for free. On this link you will find a wide range of front-end templates which are easily customizable. HotThemes has a rich reputation in the web design and SEO industry and its products can be used to create a competitive edge in your niche market.
These templates include a banner, dummy image, and text which you can then customize to fit your unique business. Here are some case studies for websites that revitalized their SEO campaign through utilizing the power of Joomla templates:
There are many other examples of businesses and organizations which have successfully deployed these templates to enhance their visibility online. The templates save you a lot of time and are cost-effective. They are varieties of designs to choose from and you can customize them to fit any unique business. Why would you go for another option for your website?
Author Bio
Jack Dawson is an IT specialist and a consultant with webds.com and has been in the industry for the last 20 years. When not thinking about programming he loves hiking in his native Arizona.