If you're all tired of ubiquitous WordPress, and want to get back to running your website with good, old, tried-and-tested Joomla CMS, this selection of 10 best Joomla themes of this year will help you find a rich starting ground for your new website.
As I include just 10 templates to this post, I really want to bring the best ones out of the Joomla themes that came out in 2017. These templates are either multipurpose (i.e. fit for websites of any kind) or target one of the popular branches of modern industry world. You'll be amazed by their rich functionality, flexibility, extendibility and ease-of-configuration from the installation on.
Personally, I don't trust templates, which hasn't got a name behind them. They may look all sparkling on the front, but prove to be a disaster, due to the invalid, buggy code that they are built with. For this reason, I bring you 10 best Joomla themes, produced by one of the leading experts on the template market, TemplateMonster. This company has a rich background in terms of creating Joomla templates, as they're active and thriving since 2002. If you feel like reviewing their full collection of best-selling Joomla templates, go ahead!
If you're not sure that this is a good idea to go for a Joomla website in 2017, I have a couple of points to help you change your mind:
First of all, Joomla duly occupies the second position in the list of most popular Content Management Systems in the world (after WordPress).
Secondly, Joomla websites boast of pleasingly high speed of operation, so for you won't have to worry about high bounce rate due to performance issues.
Thirdly, Joomla comes with an inbuilt front-end editor that can be enabled in Joomla admin panel.
Moreover, Joomla is natively multilingual. No translation plugin is needed to translate you website to another language and add a language switcher.
Lastly Joomla CMS is stable and extendable. You can go for a number of extensions available on the net, to enhance functionality of your website.
Want to learn more? Check the official Joomla website.
I think it's time to plunge into exploration of 10 best Joomla themes of 2017. I wish you good look on the way!
Jedi: Multifunctional Responsive Joomla Theme
Fast and responsive, multipurpose Jedi template is full of innovations that bring you a chance to create a website from the future. On top of all its tailored blog/corporate website functionality, Jedi also comes with VirtueMart e-commerce engine and ready-made shop pages out of the box.
Jumerix: Feature-rich Multipurpose Joomla Template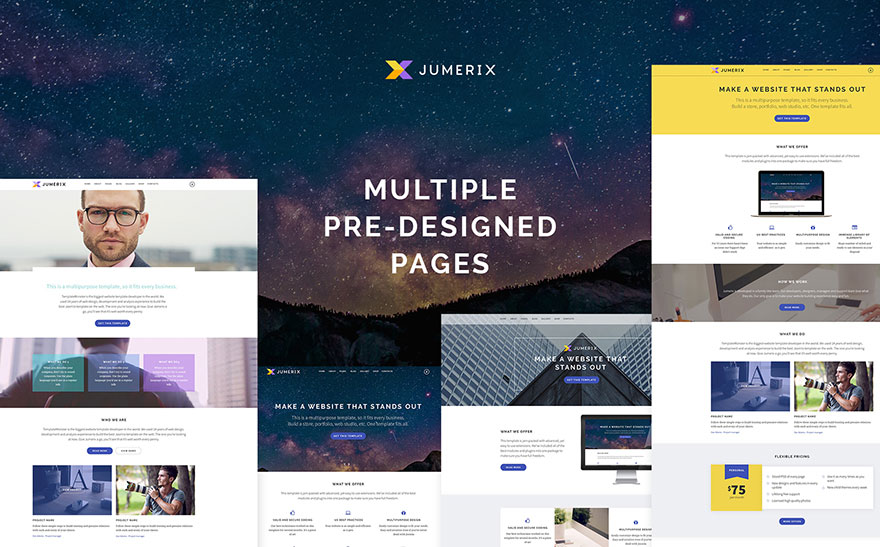 If you're searching for an inclusive all-in-one solution for Joomla CMS, go for Jumerix template that is packed with all the features that provide for creating successful blogs, portfolio and corporate websites and e-stores of different types. Among the template's features you'll find such modern website's must-haves as Swiper Slider, MegaMenu, Cunena, Comento, Olark Live Chat, etc.
Guide to Consulting World Responsive Joomla Website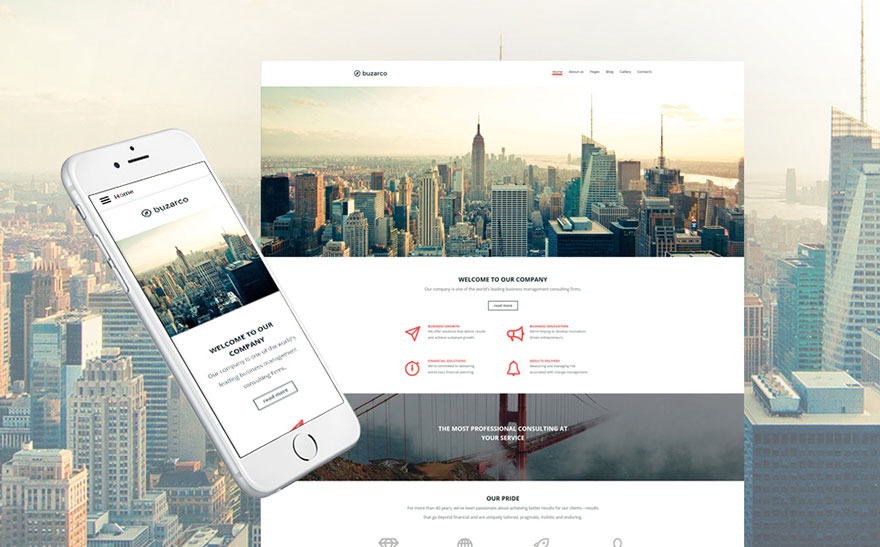 If you need a clean, breathtaking consulting Joomla theme, Guide to Consulting template would please you with its modern design and functionality. The template comes with an inbuilt Color Switcher and social login functionality that lets your users log in with Facebook and Google+ accounts.
Instant Phone Repair Service Responsive Joomla Site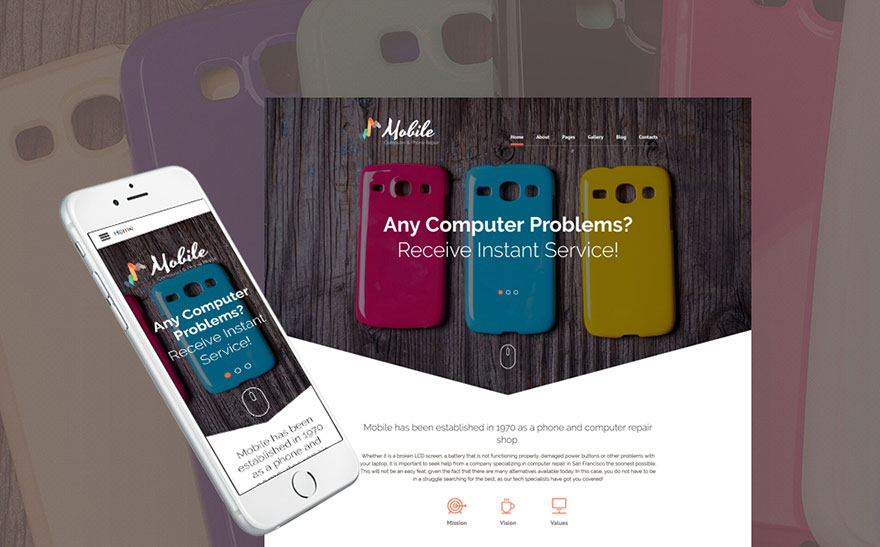 This responsive website template is built to let you winningly promote your phone/computer repair services locally or on the global scale. The theme's responsive slider is ideal for adding custom slides with promos, new products, and other offers that you want to highlight.
New-gen Cook: Food Blog Responsive Joomla Site Design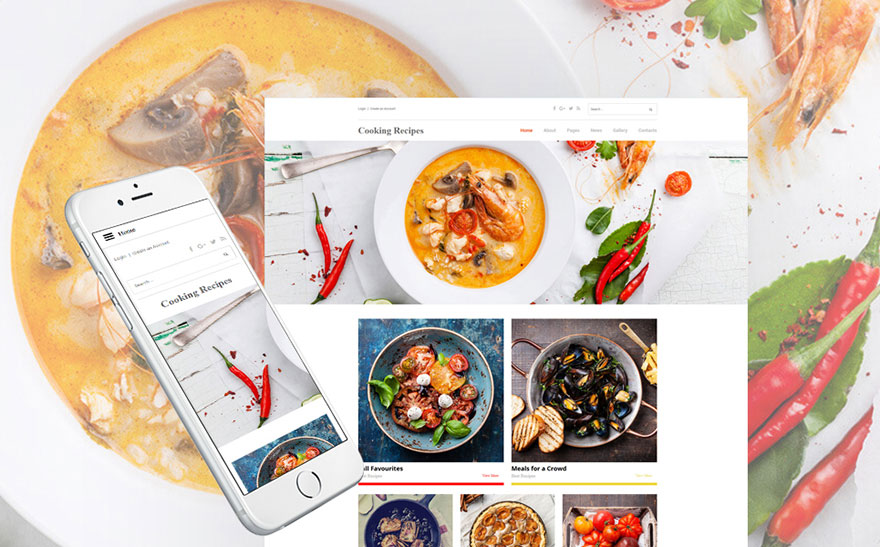 This clean and well-structured theme is created for everyone, who wants to spread cooking insights around the world and gain cult following in social networks. On top of fully-fledged social integration and sharing options, the theme lets your website users log in to your website, using their accounts in social networks, such as Facebook and Google+.
Nature Preservation: Environmental Responsive Joomla Theme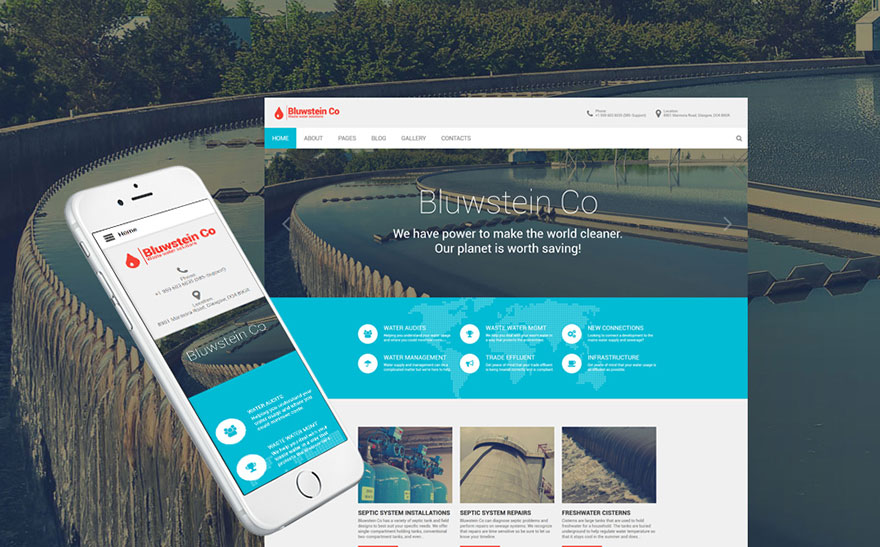 This responsive Parallax-enhanced Joomla theme comes with a rich set of multimedia and eye-friendly backgrounds that let users concentrate on your moving content. Thanks to LazyLoad effect, browsing your website becomes a captivating experience because images and other website elements load with intricate animated effects as users scroll down the page.
Scope of Business: Investment Company Joomla Template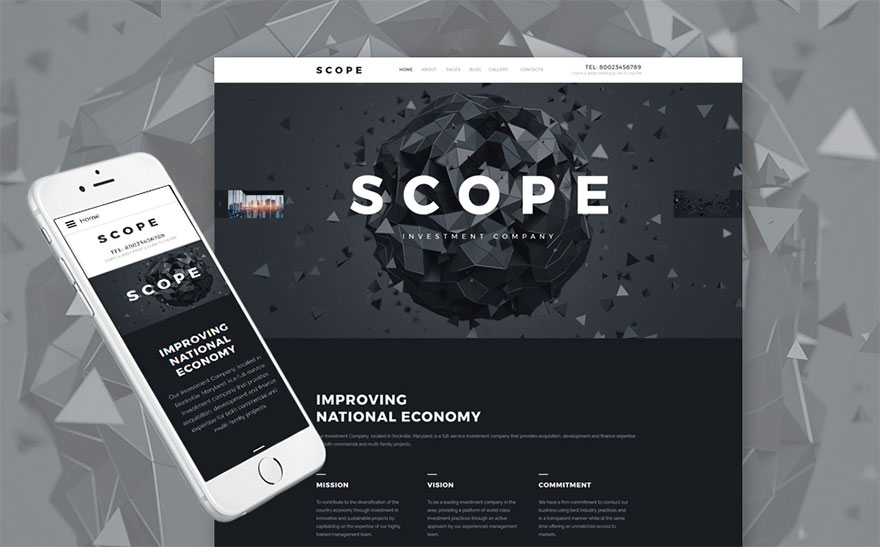 If you want to make a lasting impression on your website visitors, go for this creatively-designed investment company template, built with incorporation of Parallax and LazyLoad effects. The theme comes with a rich set of UI elements, such as lists, block quotes, pricing tables, progress bars, counters, etc.
Building Future: Construction Company Responsive Joomla Website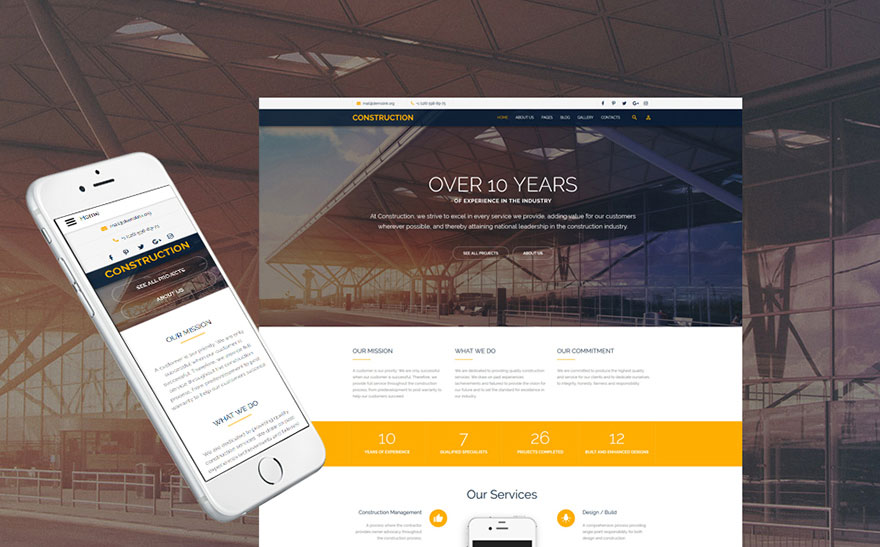 This filled with light and negative space theme lets you becomingly present your construction services to the online audience. To let you accomplish you project in a short period of time, the template comes with an extensive set of prebuilt pages that include such pages as Pricing, FAQs, Our Team, History, Testimonials, Site Map, Portfolio, etc.
Secure It: Security App Responsive Joomla Site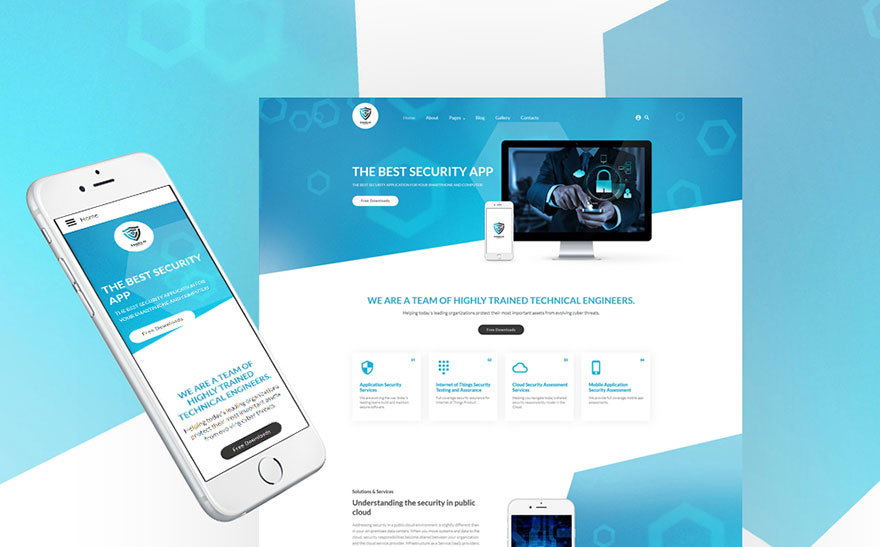 This blue-and-white security app template is ideal for introducing any security or mobile services to the world. The theme is equipped with a rich set of revolutionary features that let you create a responsive, cross-browser compatible and fast-performing website in a matter of hours.
Rent Point: Real Estate Joomla Site Design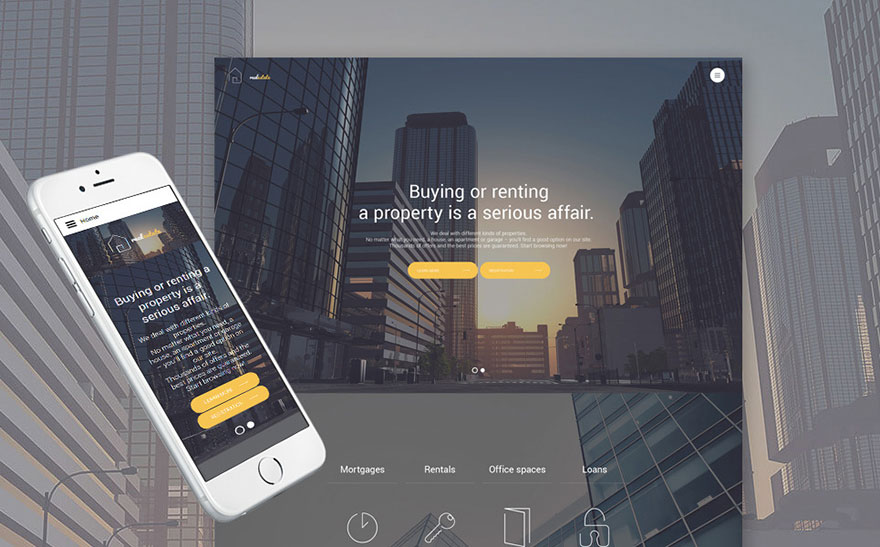 If you need a modern responsive theme for your real estate agency website, this template will completely satisfy your needs in terms of functionality and design. It comes with a set of 14 prebuilt pages, has rich UI for managing content of different types and ensures supreme browsing experience of your website guests thanks to such features as stick-to-top menu, social login, extended commenting system, etc.
Do you agree with me that these templates are great for creating a top-notch websites in 2017? If you go for one of them, I wish you beat the competition and increase your income with it!
Have I missed something? Feel free to drop a line in the Comments section below if you have any questions or suggestions.
Stay tuned!