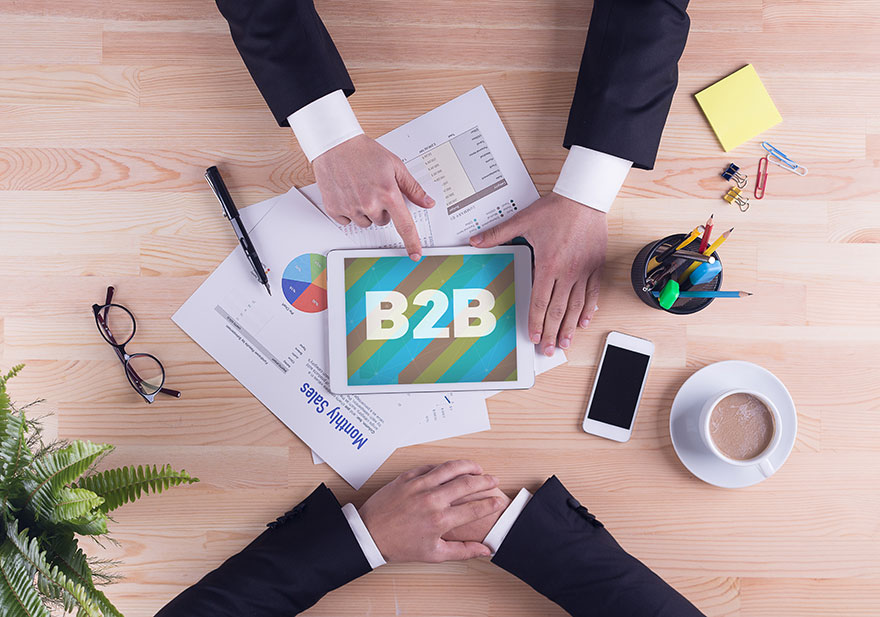 The eCommerce industry has been booming for the last two decades. However, recent reports show that the rise in the popularity of eCommerce has seen a sharp increase in the last few years alone. According to a report published by the US Census Bureau, online sales increased by $105 billion in the first quarter of 2017, showing a 15% increase from the same period in 2016.
Time will tell what 2018 stats have to offer, but one thing's for sure: eCommerce isn't going anywhere. If you're a B2B wholesaler, you need to do your research before building your online store, as B2B customers will expect a higher standard of shopping experience than regular consumers. Not only are they placing high-volume, complex orders, but they will also look to you to make their ordering easier in the future.
If you want to nurture your relationships with your B2B customers, then the process starts with building your online store. Here's how to establish a winning eCommerce presence, so your business can blossom – both now and in the future.
Find the right platform
The first step in building your B2B eCommerce store is finding the platform that best fits the needs of your customers. Whatever industry you're in, the requirements are the same: a user-friendly, intuitive interface that speeds up the sales process and will be easy for B2B customers to use.
Build a supplier portal
SAP supplier portalsare web-based portals that simplify the entire supply chain. This facilitates real-time communication, driving better efficiency for internal users and suppliers without the need for integration. SAP supplier portals typically work with your existing SAP landscape to deliver your business processes seamlessly and without integration.
Go mobile
Studies show that mobile will reach 70% of all eCommerce traffic by the end of 2018. This means you're at a competitive disadvantage if your website isn't mobile compatible, as the majority of online searches are now performed on mobile phones rather than desktop computers.
Make it personal
Your relationships with your B2B customers will hopefully be long and lasting, so it's only right to create a personal shopping experience just for them. You can start by reviewing your customers' purchases to gain insight into their order patterns. Consider when they make their orders, what products they usually buy, and any search facilities that could be improved.
If you want your B2B customers to keep coming back, you should also offer customer-specific pricing and apply discounts for bulk or repeated orders.
Boost brand loyalty
Remember: your customers are buying your brand just as much as they are buying your products or services. This means you need to reinforce your brand at every given opportunity: in your website design, customer relations, product descriptions and more. Doing this will help drive brand loyalty and keep your customers coming back.
Ultimately, any eCommerce site should deliver a memorable buying experience to its users. When it comes to building your own website, a customer-centric approach is best. By focusing on the needs of your B2B customers, you can save time, increase conversions and boost sales.