GoDaddy.com is #1 domain registrar and one of the most popular web hosting providers worldwide. Their prices are very competitive and you don't have to sign up for long-term contracts. We experimented with this hosting provider for some time. Based on our experiences, we can say that GoDaddy Linux hosting packages are 100% compatible with Joomla. GoDaddy also has a way to install Joomla quickly for your hosting account. We will explain the procedure here in all possible detail.
1. Your GoDaddy account
Log in to your GoDaddy account, find My Products, and then under the list of products find your hosting accounts. Then click Manage next to your hosting account name. Finally, click the "cPanel Admin" button. This will lead you to the hosting control panel.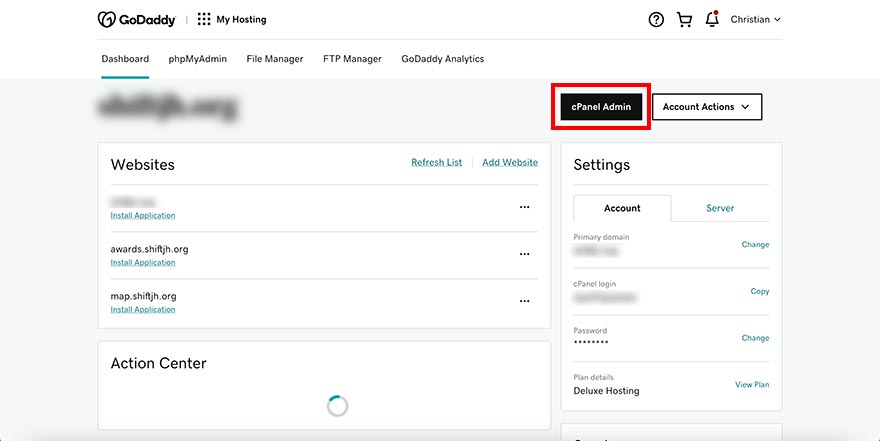 2. Find "Installatron Applications Installer"
In hosting control panel, under Software tab, click Installatron Applications Installer icon.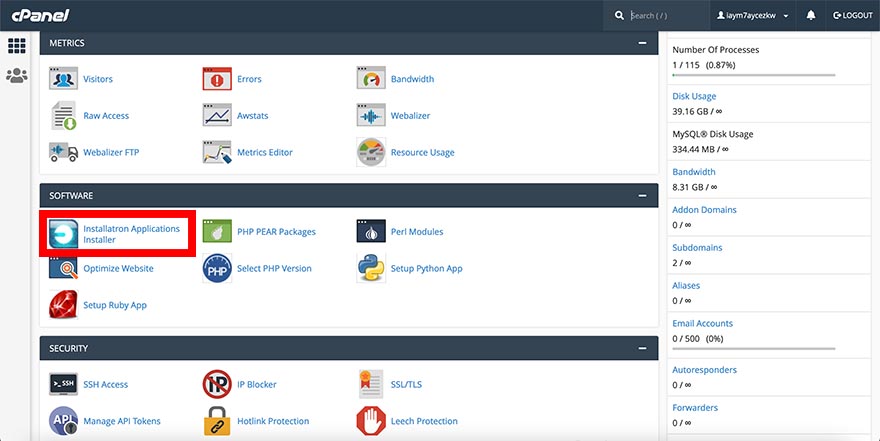 3. Find Joomla in Installatron
You are now on the Installatron application page. In the search field enter "joomla" and you will see the Joomla application in the results. Click "Install this application" button.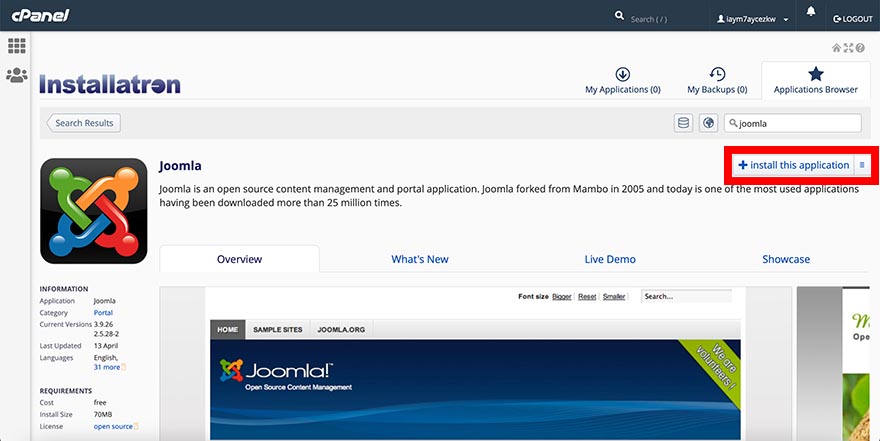 4. Configure new Joomla installation
You will be redirected to the configuration screen for your new Joomla installation. Under "Location" select the domain where you'd like to install Joomla. Also, enter the subdirectory name below (if you don't want to install Joomla in the domain root folder).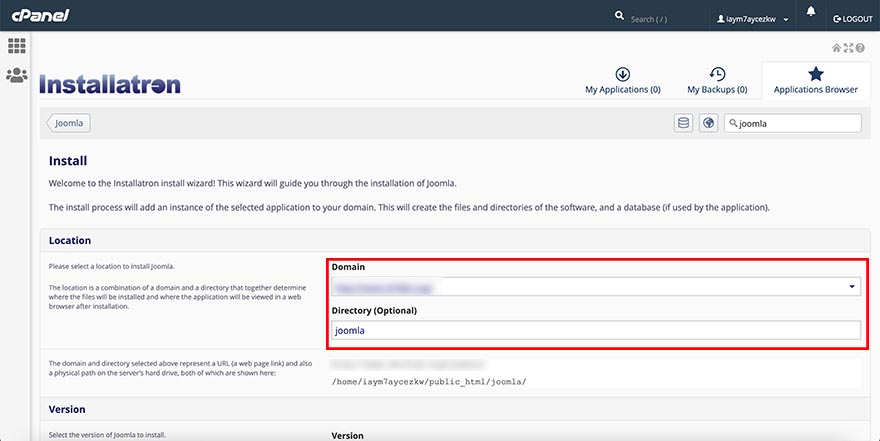 In the next section, select the Joomla version. It's recommended to always select the latest stable version. Also, select if you want Joomla with or without demo data. Accept Joomla's license agreement. You can also let Installatron automatically update your Joomla installation and make backups when something is wrong with the update.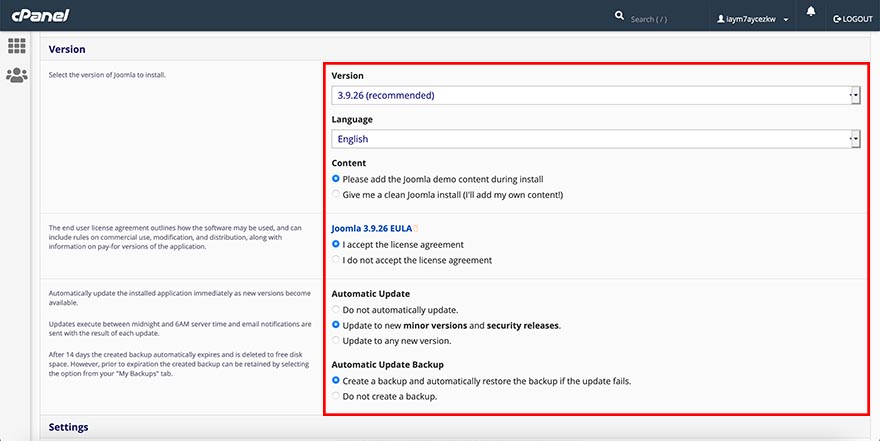 Finally, under the Settings tab, enter your Joomla super administrator's username and password. Also, enter the administrator's email address and website name. Under the Advanced tab, you can keep the option "Automatically manage advanced settings". This will make Joomla installation easier, as the Installatron app will create database and database user for your automatically. To start Joomla installation, click the "Install" button.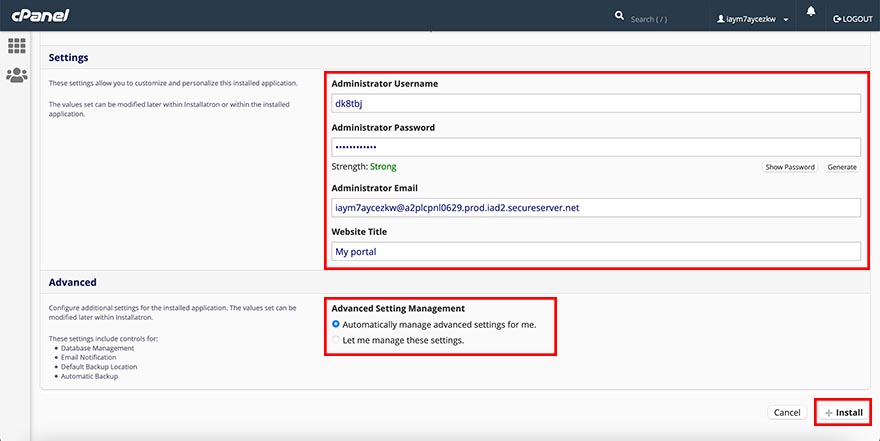 After some time, your Joomla will be installed in the location you selected. All details about your new Joomla installation will be emailed to you.
Conclusion:
GoDaddy is a hosting provider 100% compatible with Joomla (Linux packages)
It's possible to install Joomla easily using the Installatron application through GoDaddy's control panel.