If you can't see the module parameters page after upgrade to Joomla 3.6.4 or later version, don't panic! Your Joomla is not broken! There's just an outdated files left in cache of your browser.
After upgrade, you will probably see a blank page similar to this, regardless of the Joomla module you are editing: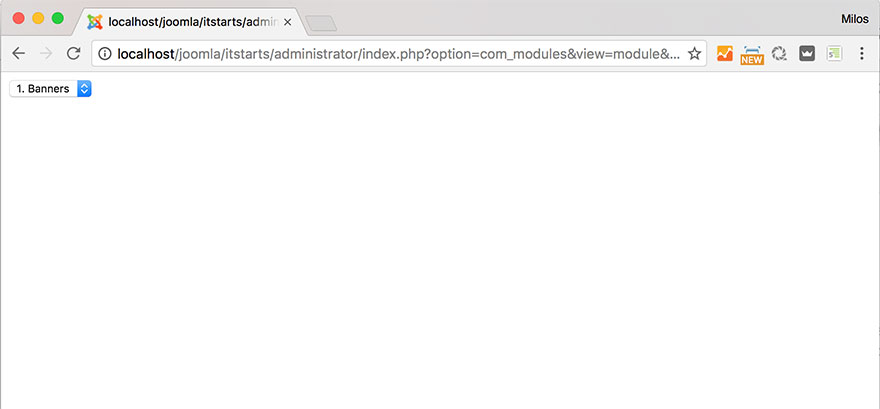 How to fix this
Joomla 3.6.4 comes with some updated files, but your browser is still loading cached old versions of these files. So, simply reload this page several times or clear browser's cache. A hard refresh might be useful as well, so try hitting SHIFT + F5 on Windows or CMD + SHIFT + R on Mac.
If nothing helps, you probably still have outdated files in cache. To confirm this, you should try opening the module parameters page in a different browser or on a different computer. Just make sure that you never opened Joomla Administrator's panel in this browse, because it might have outdated files cached as well.