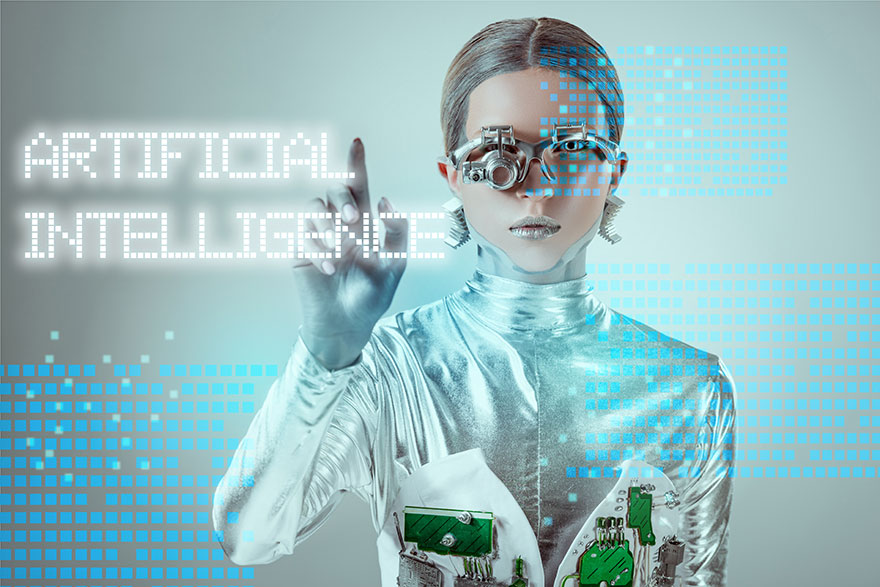 Billions of Google searches are conducted by people from across the globe each day. Even though there is a huge effort in terms of an engineered gathering of the search terms, there are new search terms getting generated every minute. Unlike the old times, people now look forward to getting more definite search results from Google. So, instead of searching for a word or phrase, they tend to put in the whole sentence in search of the most specific information.
This further makes it more difficult for Google to produce the exact result of user intent, but they take up this challenge well by constantly improving. Google can now show direct answers to question queries and also presents with a set of relevant resources to assist the searcher further with more information.
AI for SEO to win the game
From the latest developments in the field of SEO as well as Artificial Intelligence, an effective combination of these out there will help the searchers to get more relevant results for their search queries. On the other hand, but understanding this linkage between AI and SEO, the search engine optimizers put in their best effort to leverage this scope for better performance online.
Further, in this article, we will discuss some advanced strategies SEO professionals can adopt to succeed in this tricky SEO environment.
1. Optimize the keywords intelligently
For search engine optimization in light of artificial intelligence, you may adopt the power of 3G for keyword research. Three G's are:
Gathering relevant keywords
Grouping keywords together, and
Generating proper exemplars
You can use keyword tools like Moz to gather keyword data, which can also display grouped keywords against the target keyword. With this, you can further create some examplers, i.e., keywords which hold the potential of representing other similar key phrases.
With this approach, instead of creating five distinct pages for different keywords like:
"texas apartment costs."
"apartments in texas."
"apartments rental in texas."
"cost of living texas."
One can create a single pillar page on exemplar keyword as "cheap apartments in texas" and map it to the other keywords to rank better for Google in all similar queries. One can also check the searches for this section through Google SERPs and then identify the keyword phrases you should optimize for.
2. Usage of Cluster & Predictive Analytics
Now, the possibilities of generative design are seamless. It is like just entering all your goals into the computer and then letting the system generate a plan which fits your users. We can make use of this feature under cluster analysis and predictive analytics.
Cluster analysis
The modern-day SEOs must-try techniques like cluster analysis in order to create some topic clusters. This is the process of auditing your web pages and then grouping them based on topics. Doing this will not only help to enhance the PageRank distribution, but it can also equip the search engines to identify the pages relevant to certain topics.
As the structure is focused on main pillar content with sub-content nodes linked to the main pillar, the search engines may get a signal that the pillar content has more authority on the topic and let it rank higher.
Predictive analytics
In this, you have to forecast the optimum search demand on given target keywords. Tools like Google Trends can give you the data, and predictive analytics can give you an insight into the future by identifying the search trends which will help to improve sales in the future. By doing this forecasting properly, the business marketers can improve their PR work and run some campaigns to cater to the changing needs of the searchers during peak and off-peak seasons.
3. Leveraging customer reviews to boost SEO
The modern-day marketers have tons of relevant data in varying formats like text, image, figures, video, audio, etc. When it comes to SEO, user reviews actually play a crucial role in the performance of a brand. Those reviews are written and posted by customers who may use real language which other people may ask Google for a search. For example, a customer may review your restaurant as "an amazing seafood restaurant at an affordable price." Such a sentence will create a perfect directive to Google as to what it should be ranked for.
SEO specialists need to capitalize on it to gain more positive reviews for the business and thereby better reach. To start with, every business should have an optimized My Business listing on Google. With this, the business can be presented in front of many local searchers as possible, and Google Maps marketing also plays a crucial role in local visibility. The user reviews can also rank businesses on new search queries which Google consider relevant to your business.
4. Using chatbots that are AI-Powered
One another widely-used AI component now is chatbots, which can do various activities for those who initiate it. Many big brands are using chatbots to support their customers and also take up the activities in the sales funnel for conversions. You can see many such bots already at work like the Whole Foods Messenger bot, which was launched back in 2016. The role of this bot is to let the users search for various products, recipes, and look for some cooking inspirations. Usage of bots is a fun way to engage customers.
The users are also getting along well with bots as there is no need to enter any search information on their own, but to follow systematic instructions to reach what they want. These chatbots are more like friendly guides to people and also more engaging like human conversations. Most importantly, unlike human support, chatbots never sleep and are available for assistance 24x7. It can also personalize customer behavior and cater to the personalized needs of the users to build a strong relationship. If your business hasn't been using chatbots now, it is high time to think of it seriously to make your customer experience more enjoyable and engaging.
So, the era is of AI-powered SEO, and those who are striving to gain the upper hand in the highly competitive marketplace should leverage the scope of AI features to tools in order to stay on top of the competition and reap the best results.
This is the market ecosystem solution that many specialized AI companies have offered over a thousand companies. They use an approach that is designed to ensure the insights their clients receive are precisely tailored for their business.