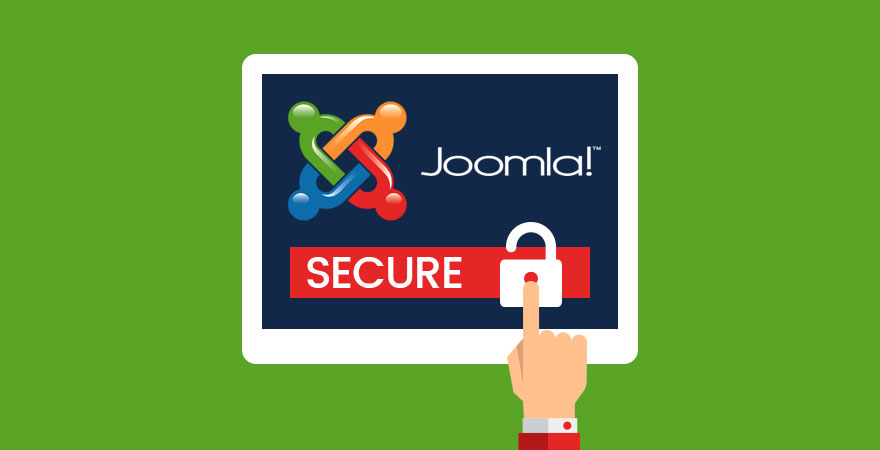 Joomla has always been the preferred choice for the Content Management System. It is being used for many years and offers a number of excellent features using which you can easily manage your content. So the ease of use is definitely a big factor which seeks the attention of the people. However, websites designed by using Joomla are always prone to security issues and therefore it is necessary to dig out ways on how to secure Joomla website. If you too have a Joomla website and want to keep it secure, you have come to the right place.
We will talk about the Joomla security checklist that you can follow to keep yourself away from all kinds of problems. So let us get started.
1. Keep your website updated
The very first thing that you should do is to update the Joomla version to the latest one as the new versions usually have options to meet the security issues. Thus by updating the website, you can easily overcome the security problems and make sure it is protected from the hackers. Currently, the latest version of Joomla is 3.6.4 so if you are using any version lower than this, make sure that you upgrade it as soon as possible. Updates can be done easily through the administrative area hence you need not worry about but can accomplish this purpose on your own.
2. Go for a strong password
The ideal way to ensure Joomla site security is by adding a strong password to your website. Most of the website owners tend to compromise with this aspect and use words that are very familiar. This becomes a question of worry for them as anyone can guess such common words and hack their website. So you need to use a good combination of words, letters, and special signs in order to create a strong password. Longer the password, more difficult it will be to guess and thereby keeping your website secure in every form.
3. Change your username
This is yet another crucial thing which you should keep in mind. The default user name for all the Joomla websites is admin and no one bothers to change the same. This results in a lot of problems as hackers already know your username and they just need the password to get into the website. So never commit this mistake but change the username as it will increase the difficulty of the hackers and it becomes impossible to get the authorization of your website.
4. Enable your cookies
By doing this you can easily fight with the security problems of your website. It is because the cookies help to save the information of the users as who visited your website, at what time etc. So you can always have the information of who came to your website thus making it difficult for the unauthorized people to access your website.
5. Two-factor authentication
It is also a great way to keep your website protected as two-factor authentication will enhance the safety features thereby making a huge difference. By using this feature, your system will generate a password on a regular basis which will be quite different from your user names. So no one will be able to identify as what your username and password are. Thus it will become easy to manage your security features and keep it protected completely.
6. Get rid of unused extensions
Another change that you can bring in your website is by removing all the extensions which are of no use to you. The best Joomla security extensions can be used in their place so as to boost the safety of the website. By removing the extensions you not only make your website secure but it will run fast as well. Thus doing this can prove beneficial for you in a number of ways and can help you to fight with the security problems as well.
7. Rely on trusted web hosting provider
Most of the people go for web hosting providers whose services are cheap but this can increase your problems. The cheap services cannot provide you the desired security level so it is better to go for the web hosting provider who is reliable and at the same time whose services are best no matter how expensive they are. Compromising with this aspect can lead to big issues and you will definitely not want this to happen. So it will be good if you look for a genuine provider whose services are worth availing.
8. Remove FTP layer
FTP layer is usually not required in case of the Joomla websites so it is better to disable the same so that you have no tension of the security. In order to disable the same, all you need to do is go to the backend of your Joomla website, log in and look for System and then search for Global Configuration. Once you find it, enter into it and locate Server where you will see the option of FTP settings. You only have to click "No" and the FTP layer will get disabled. When this is done your website will become more secure.
Conclusion
By following the above 8 tips you will definitely be able to secure your Joomla website and there will be fewer chances that it gets hacked. So if you feel that your website is not completely protected, it is high time you rely on the above tips as these can make a difference you have been looking for. Implementing these tips is quite easy so you will not come across any problem but will be able to integrate security features on your own. So do not waste your time but get familiar with the above tips and integrate them into your Joomla website as soon as possible.
Hope these tips really prove beneficial to you and enhance the security of your website thus putting an end to all your problems.
Follow the tips for a completely secured website that performs well.
Author Bio
Kerin Miller is an inspirational blogger and has 6+ years of experience in web development industry. Currently, she works for a leading custom Joomla development company - Stellen Infotech. You can follow her company on Facebook, Twitter and Linkedin.