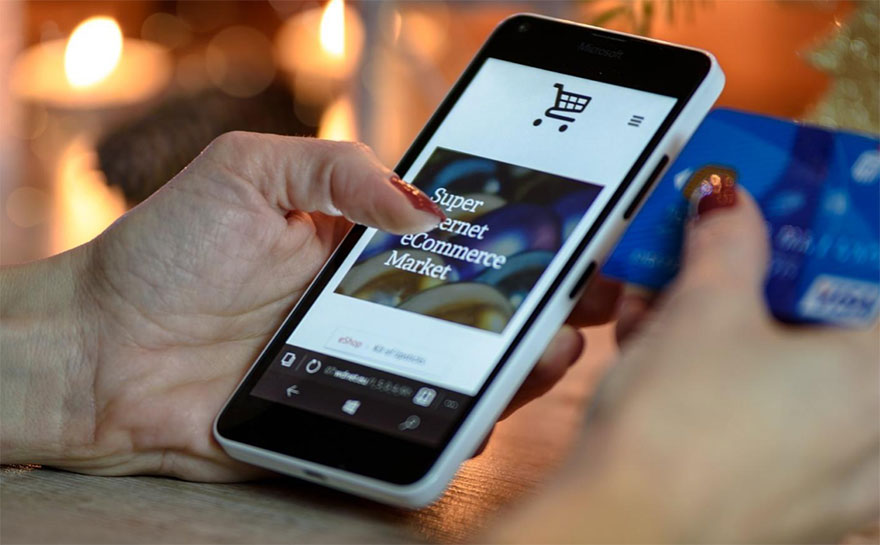 Because of the multitude of online stores currently available, online shoppers already have a clear picture of the kind of services they expect to receive, and will more often than not refuse anything less than they expect. To add to this, online Joomla stores jostling for supremacy have inadvertently raised the expectation bar, and this has led to shoppers having very high expectations, as well as a lot of choice.
You can compete in the current shark tank of eCommerce if your Joomla e-store has great products strategy, and at least the following boxes ticked.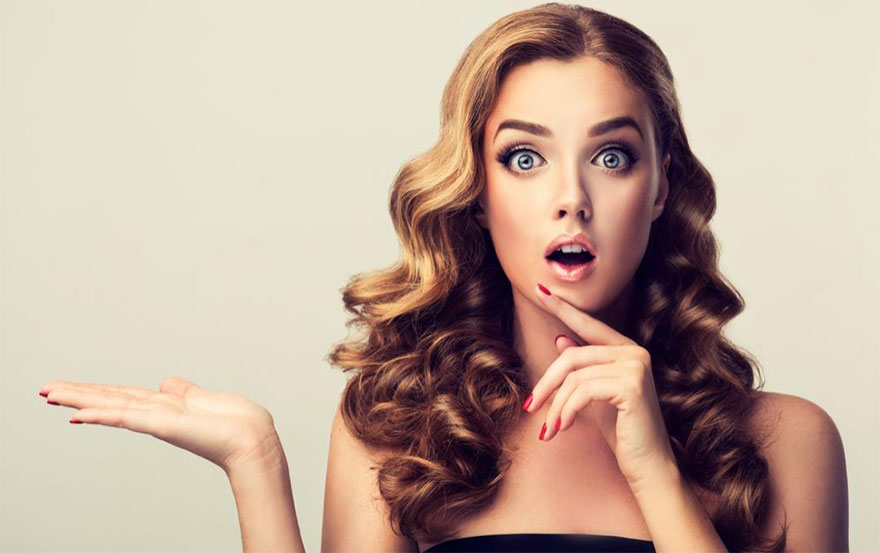 Now that you've put in place features that give you a fighting chance of being a successful online business owner, the next thing you need to ensure is the security of your site and your customers.
Once an online store begins witnessing success and an increase in sales, that's when the site becomes most at risk to attacks. To prepare and secure your site against such attacks, you can follow the simple steps stated below.
Make sure you are on a secure eCommerce platform: Most successful online stores are built on reliable platforms, such as Joomla!. Such a platform will provide a foundation of safety that your business can rely on to deliver essential features. Joomla provides:

- Regular updates that will patch vulnerabilities and protect your site
- Plugins and other extensions for added security
- An extended debugging mode and error reports
- Delivering notifications anytime there's unusual activity on your site

Something else a secure eCommerce platform ensures is speedy page loads, and this is something we saw earlier mentioned is very important. Regardless of the platform you opt to have your ecommerce site on, make sure you verify that your payment server is PCI compliant.
Install SSL Certificates: In order to secure transactions on your online Joomla site, SSL is very important. SSL certificates function by authenticating the identity of any and all users on your site. It also encrypts data and shields it from unauthorised access. To ensure secured connectivity and data transfer between customers and your site, SSL certificates are essential. To know if your site is already SSL certificate protected, simply look out for HTTPS (instead of http) in the address bar alongside the padlock icon.
Put in place a Two Factor Authentication system (2FA): Instead of relying solely on your password to protect your Joomla site from being breached, you can also install 2FA. What this does is give your site an extra layer of security by asking for two means of identification – your normal password and a code that will be sent to your phone number. If hackers manage to get your password, they still can't get into your site unless they have the code sent to your phone.
Make sure your site is on a dedicated web hosting service or at least a Virtual Private Network to avoid being intercepted by a malicious third party. A shared web hosting service is absolutely not of an option, due to security, performance and server reputation considerations.
And, finally, educate your customers and employees concerning information (credit card, private information, etc.) security practices.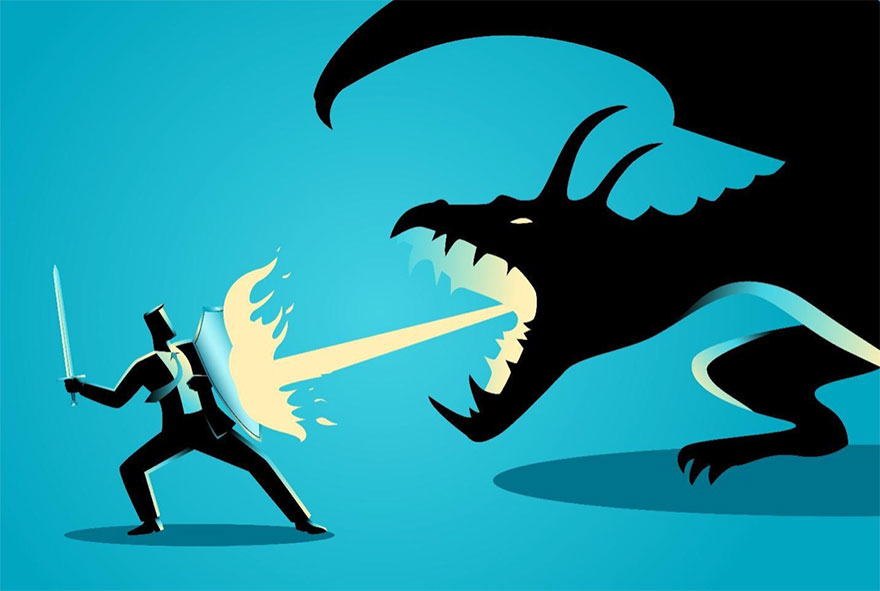 On a final note, Joomla provides a solid foundation for your online store, offering a powerful and reliable CMS that facilitates ease of use and extensibility. It is an open source solution and free to use.
Some Secure Joomla Template Options for Business-Minded e-Commerce sites
Let's finish by taking a look at some updated, secure Joomla templates that you can find on our site to get you started. With a rich array of visually appealing, user-friendly, power framework templates that come with top-class technical support, Joomla has over the years become a leading choice of website designers and owners; especially e-commerce entrepreneurs.
Here are a few of their inspiring web themes suitable for different categories of online store at a friendly price.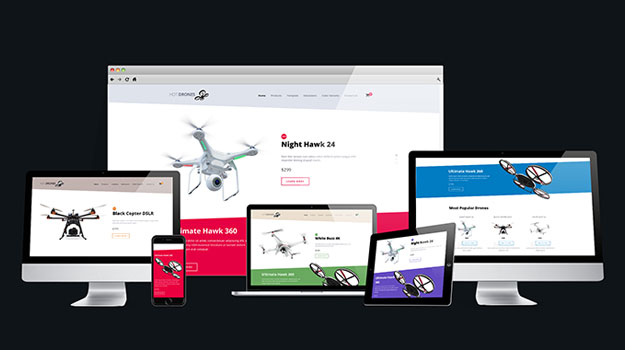 Hot Drones offers all the key features of a responsive e-commerce site and is powered by J2Store component, which seamlessly integrates with it. The template is clean and highlights well the e-store products on sale. It can even be used for sites that don't sell anything.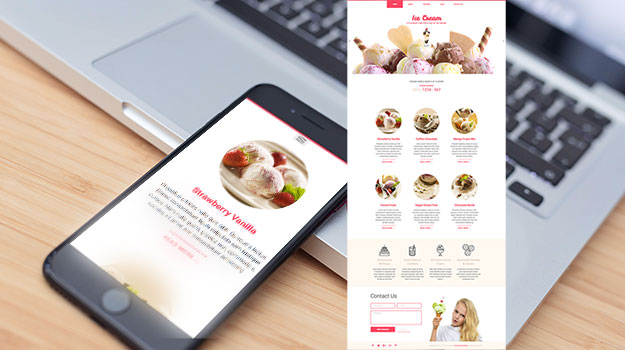 As the name suggests, this theme is ideal for online sites that produce, sell or deliver ice cream and confectionary. With its white background colour and another accented colour, which spotlights the powerful images of the ice cream cups, the Ice Cream template gives the viewer/shopper a neat, salivating-worthy feel.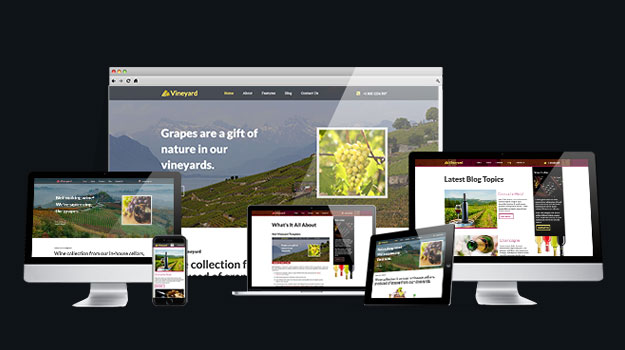 E-store wine maker and sellers will love the responsive, niche-perfect Hot Vineyard template. It's also ideal for producers of fruits and vegetables, as well as bars and restaurants.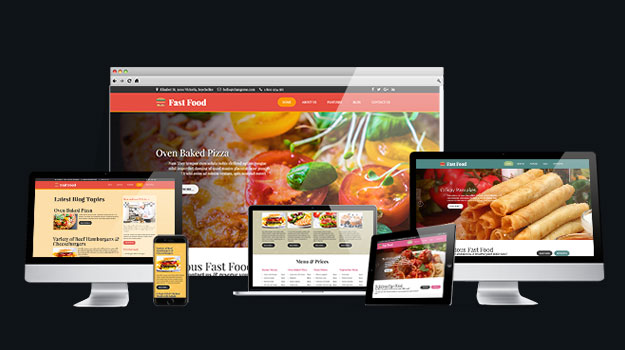 This template is really a find for serious fast food restaurants and restaurants with food delivery services. The lip-smacking, easy-to-navigate template serves a good first impression for your business.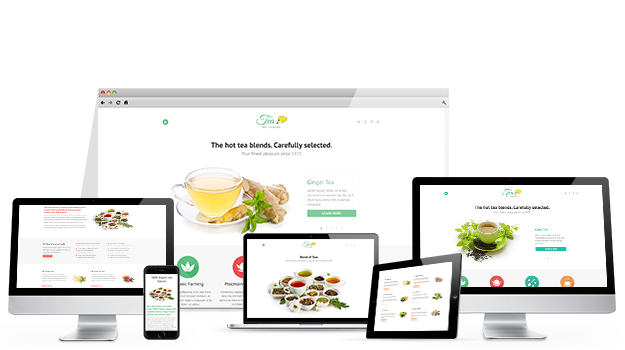 This theme screams class and elegance with its light, one accent colour and uncrowded appeal. It's not just a match for the most popular beverages on the planet, but could fit many different kinds of websites.