"Cooking is like love: it should be entered into with abandon or not at all." The same can be said of a food-dedicated website. It should look delicious and function impeccably in order to grab the audience's attention at a glance. Most restaurant owners have no idea how to build a user-friendly website because to opt for a beautiful ready-made website template is the perfect solution.
Having a top-rated chief cook, excellent menu and superb customer service means nothing if people don't know that your café or restaurant exists. More than 89% of clients search restaurants online prior to visiting in person. Your site serves the platform for your clients' first interaction with your business. That said, it's important for restaurant owners to have a good website that will help to drive traffic to their restaurants. With food and restaurant Joomla templates it will be easy to come your dream site true.
Crucial Aspects to Consider While Restaurant Website Building
If you want to get your tables always filled, invest in a solid website for your restaurant. This list is intended to help you understand what a proper restaurant service on the web needs:
Give an idea of what your business is like. Your website is your business card and it should contain more than just an "About" block and Contact Form. You should have something that will help you stand out from thousands of other food-related sites. Showcase the atmosphere of your business, make people want to visit your brick-and-mortar location.
Provide smooth and intuitive navigation where any information could be easily accessible. remember that your business is oriented on hungry people who are seeking immediate results. Make your site functionality impeccable: instant access to contacts (address, phone, working hours), comprehensive testimonials and reviews, catchy promos and a calendar of special events, etc.
Go mobile. Opt for mobile-friendly 100% responsive Joomla templates that will flow freely on any modern device with any screen resolution. With each passing year, the number of mobile users is incredibly increasing so do not ignore this fact and develop your online presence on the mobile web in order to reach out more potential clients.
Use pixel-perfect quality images. Visual perception plays an incredible role in our everyday life, especially on the web. An eye-catching picture is your main tool to grab customers' attention to your products because they can only see what you offer. Try to present all eating qualities of your dish with a supers photo, slideshow, gallery, etc.
Enhance your website with a handy online ordering system. More and more people prefer digital ordering because it's fast and convenient. Provide your site with a comprehensive, well-structured menu and make it possible to order any dish from it.
Having an efficient restaurant business with an effective online presence is a challenging endeavor but you will definitely cope with. The rich collection of premium Joomla templates will help you build a feature-rich website with extensive functionality and all the necessary components needed for a powerful restaurant business on the web.
Fast Food Joomla Template
Fast Food template is responsive Joomla template suitable for websites for restaurants, fast food restaurants, national kitchens restaurants as well as restaurants with food delivery services.
Catering Chief - Catering Joomla Template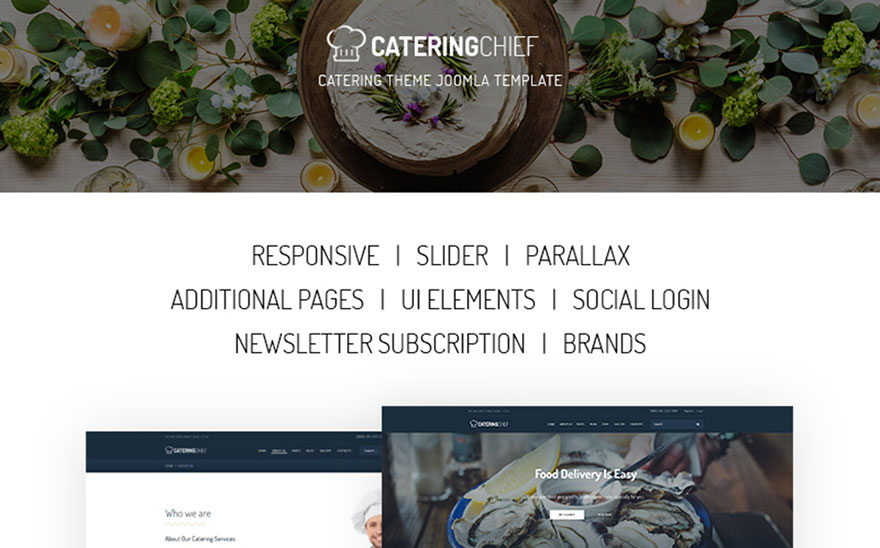 Catering Chief is a truly remarkable Parallax-powered Joomla template allowing to run your own catering business in a matter of hours. An outstanding slider with widescreen images will welcome your visitors at the home page. Alongside with beautiful gallery and catchy counters, the template is equipped with working Newsletter subscription and social options.
Burgers Joomla Template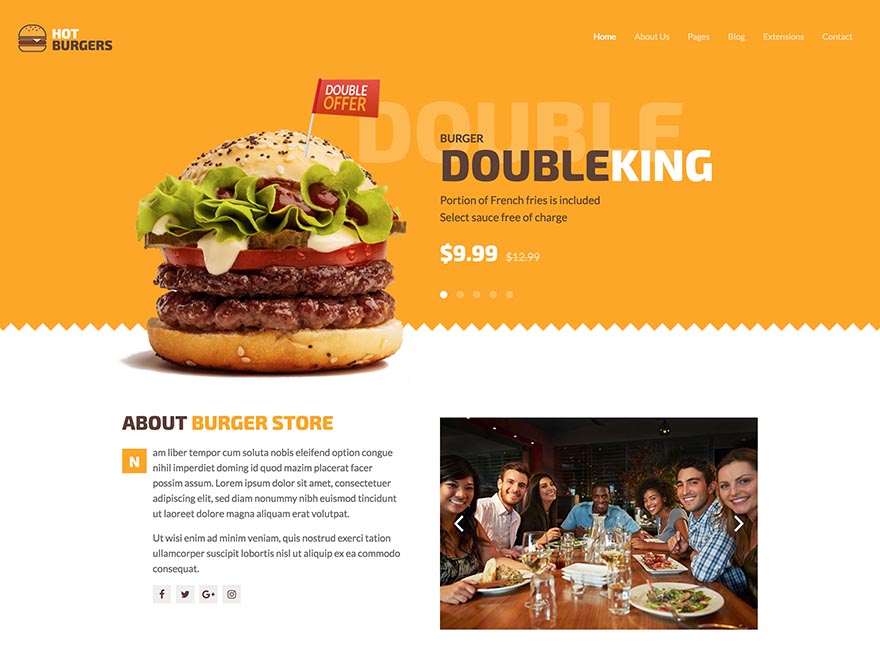 The Hot Burgers is responsive Joomla! template dedicated to fast food restaurants that have burgers as the main offer in their menus. This template will be a great starting point for making the online menu for any restaurant.
Cuisine - Restaurant / Food Service Joomla Template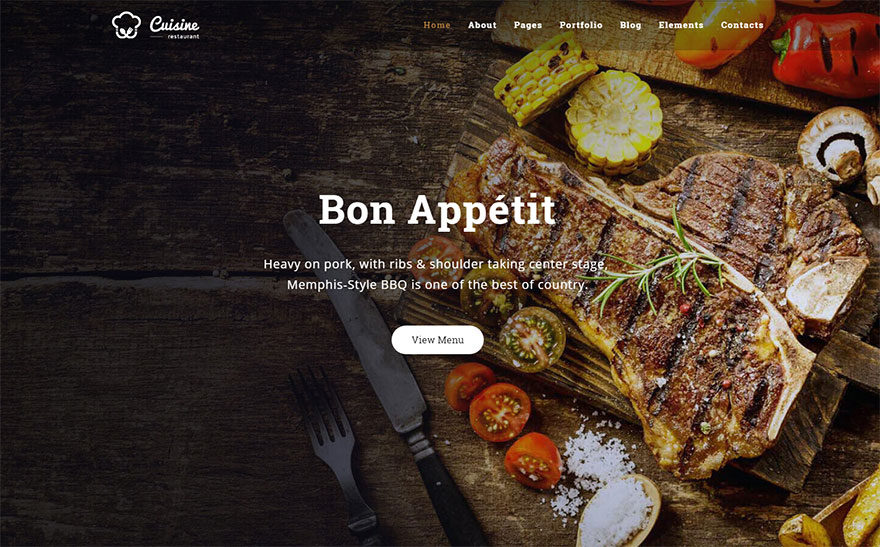 Cuisine is a powerful and fully-fledged template based on the Bootstrap framework and clear code. It's stuffed with a drag and drop page builder allowing to create any page you need in a few clicks and without coding knowledge. In addition to multiple page layouts, you achieve hundreds of web fonts, Google map integration, Revolution slider and many more.
Catering Services Joomla Template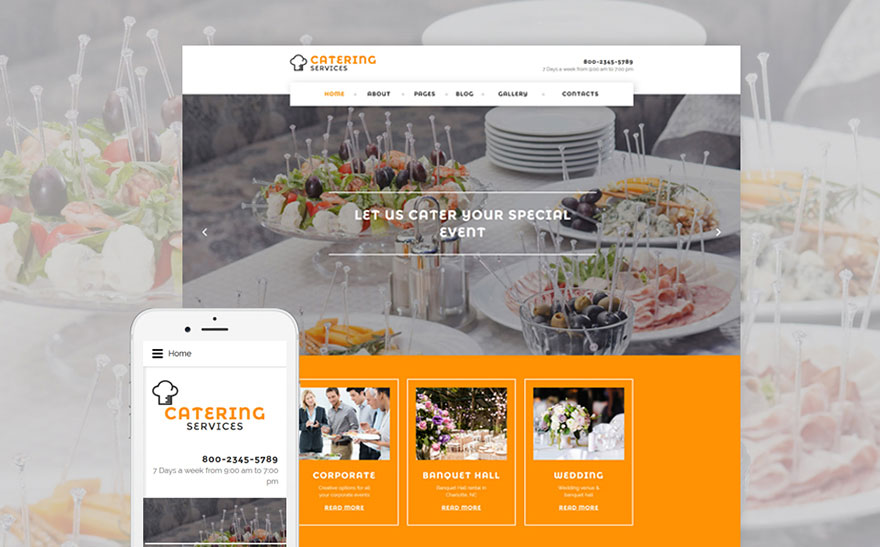 Catering Services offers rich functionality, beautiful design and excellent UI with multiple easy-to-edit options. By means of a full-width slider and grid-based gallery, you can engage your visitors and provide them with a catchy menu. Attractive typography and visually appealing color solutions help to get your business noticed on the web.
Fast Food Restaurant Responsive Joomla Template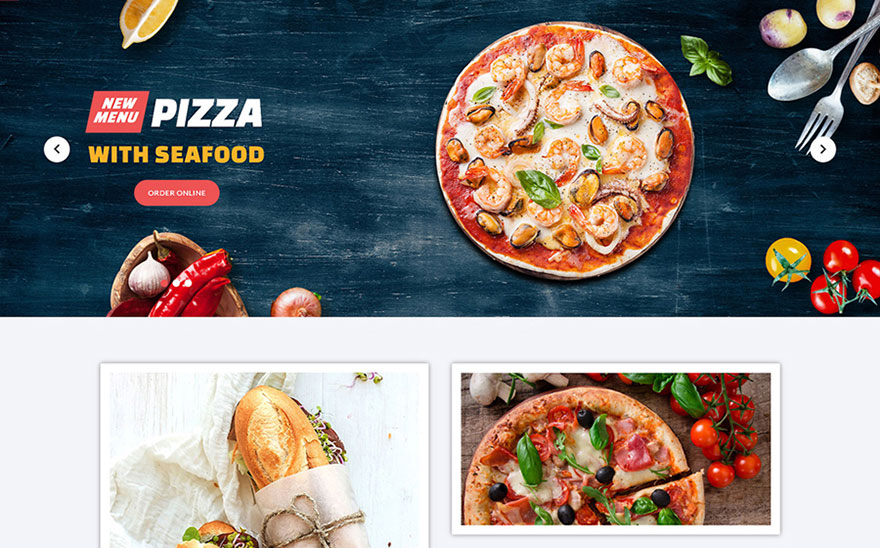 This beautiful template with advanced options and the rich package of ultimate features will come in handy those who are about to run fast food service on the internet. The template includes loads of usable UI elements, a number of additional pages for all occasions and extended functionality needed for a powerful e-store.
Bakery Responsive Joomla Template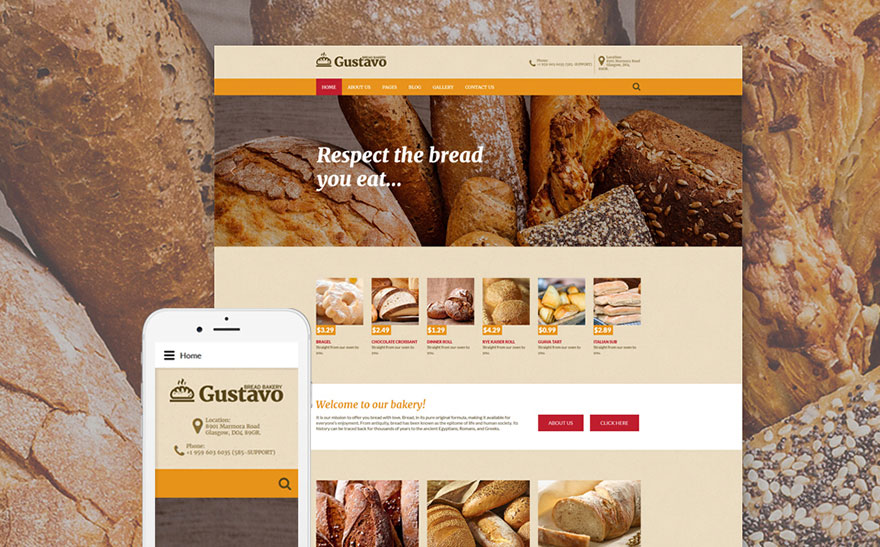 This bakery responsive template features polished looking design alongside with impeccable functionality. The Parallax-powered template offers sortable gallery, full-width slider, and multiple Joomla modules, like Camera Slideshow and Bootstrap Tabs, that will enhance your site performance.
Cocktail Bar Responsive Joomla Template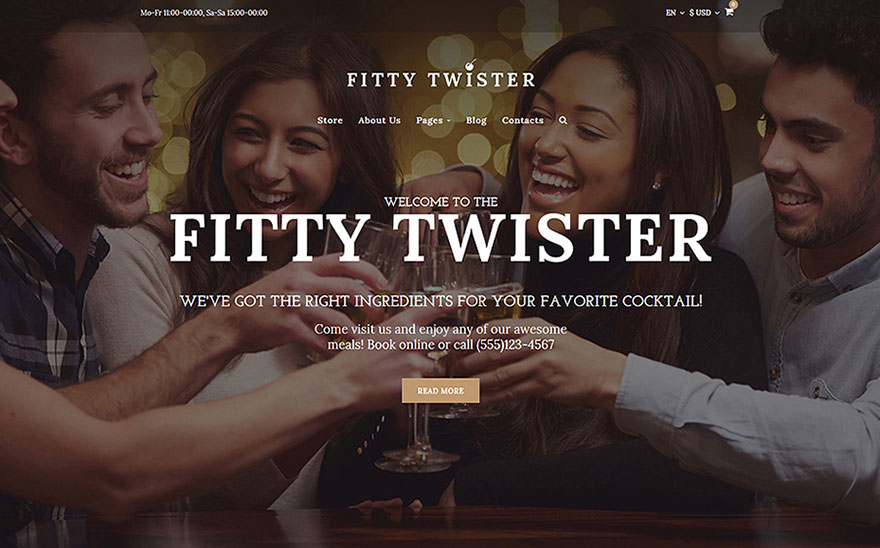 This sleek and modern template comes with tools and options that give you absolute control over the structure of your website. As the platform got developed to cater to the needs of e-commerce business, it is stuffed with all the essential features of an online store: a working search form, numerous sorting and filtering components, wishlist/compare box, etc.
Cooking Recipes Responsive Joomla Template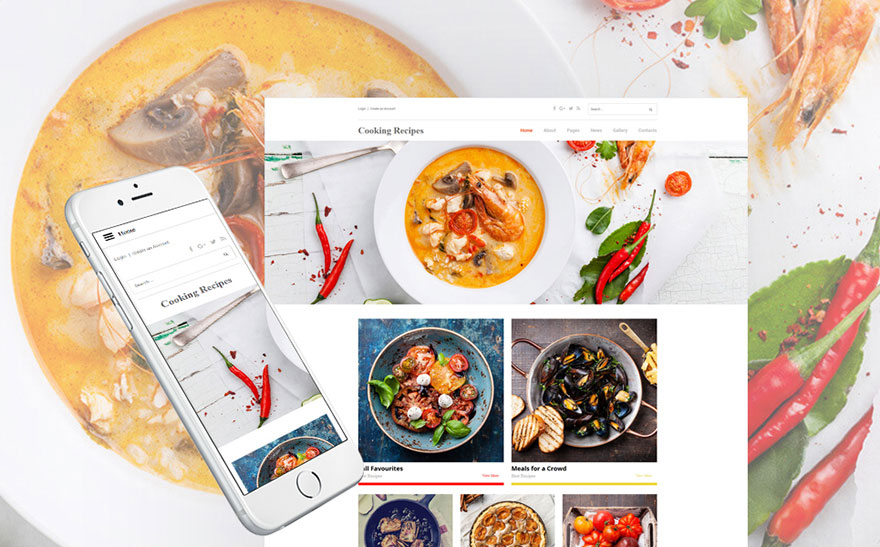 This Cooking recipes template boasts attractive, stylish design, convenient interface, and smooth navigation. Thanks to its responsive design anyone can access your site on mobile phones and tablets. The template is extra flexible and includes a number of editable features like Theme Color switcher, tons of Google web fonts and multiple page layouts.
European Restaurant Responsive Joomla Template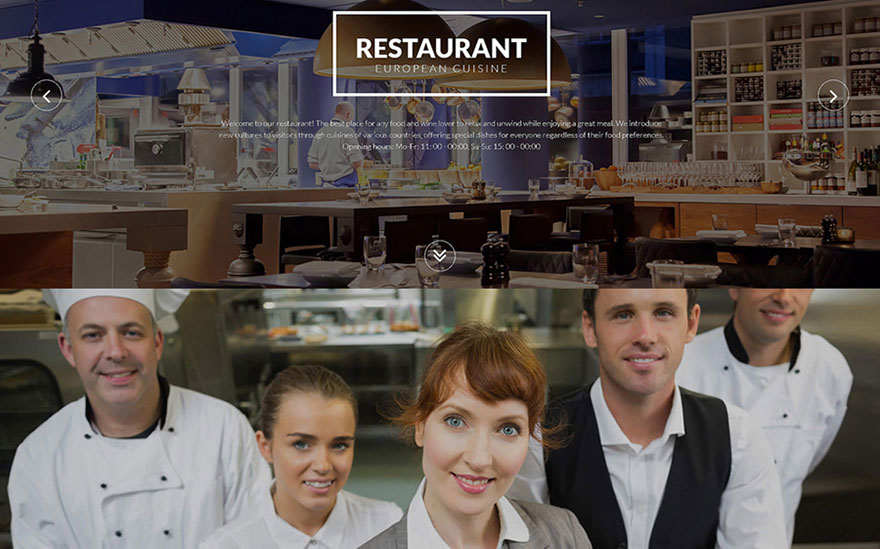 This amazing template welcomes visitors with a visually appealing full-screen slider and impeccable home page. The theme is based on the Bootstrap framework that includes rich toolkit to enhance your website design. If you need to showcase your dishes or event, you can use amazing gallery.
IceKai Joomla Template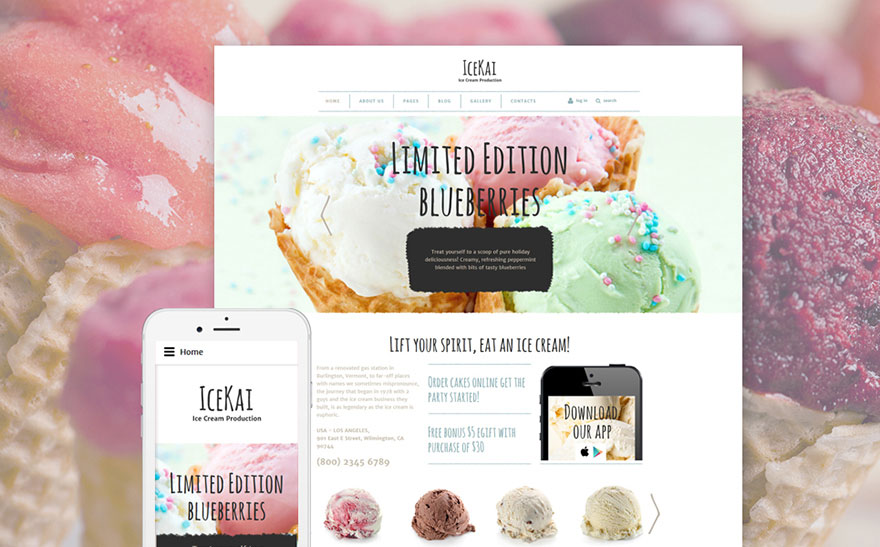 IceKai is a deliciously looking and impeccably working Joomla template with fully responsive design and extensive functionality. The template is made in tender color palette in combination with catchy typography. The theme supports high-resolution Retina displays, allowing you to enjoy crisp graphics and sharp text.
Italian Cuisine Joomla Template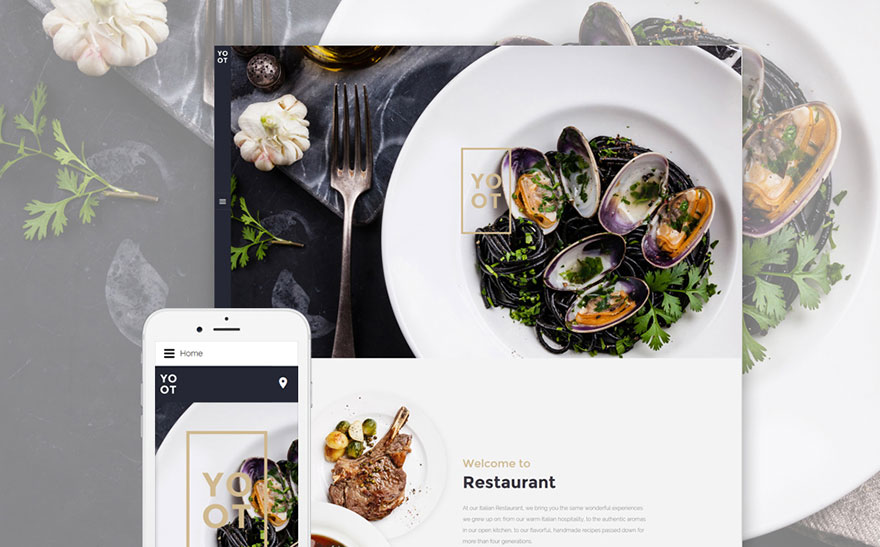 The template is carefully designed especially for food-related business. It comes with an eye-catching homepage layout, smooth scrolling effect and multiple features suited to run an efficient e-store. With this template, you won't have no difficulty to make a stunning menu and present it your visitors in a favorable manner.
Reconetta Joomla Template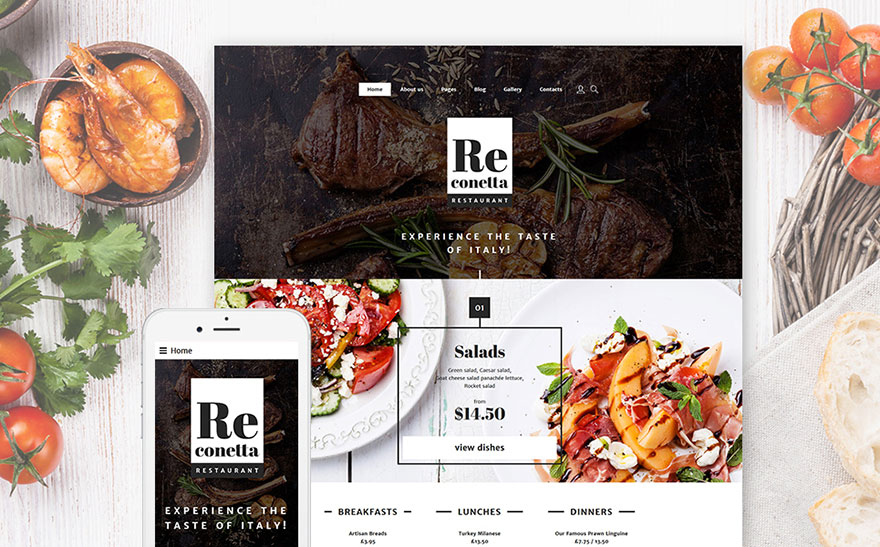 Re conetta is a tech-savvy and cutting-edge template featuring pixel-perfect design, SEO-friendly layout and advanced UI toolkit. The template based on the grid system and CSS3 coding, boasts amazing blog options, catchy gallery and advanced social media integration. It is packed with multiple web forms like registration and login that will help you organize your online business to the full.
Wine Responsive Joomla Template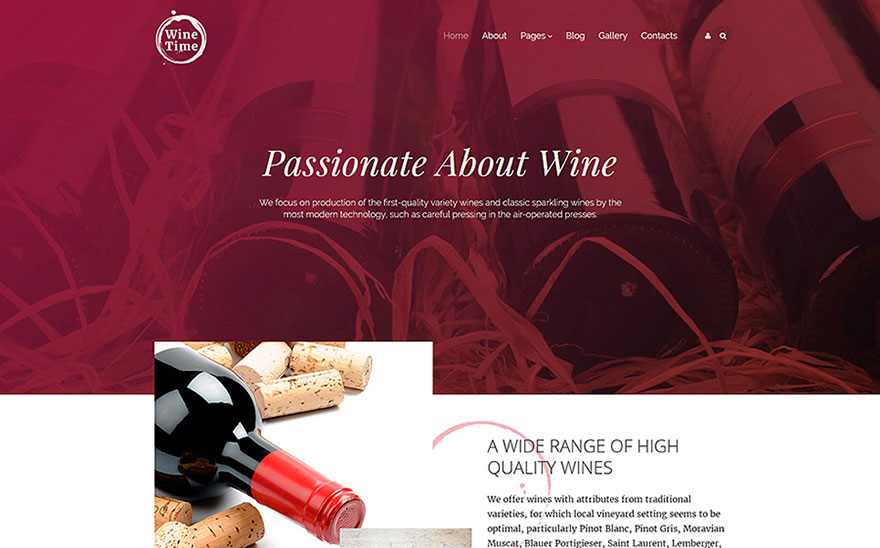 Welcome to the bright and sleek, fresh-faced and visually stunning, technologically sophisticated and clean Joomla template dedicated to the food & restaurants business niche. It is enhanced with Parallax animation and advanced theme options. With the Quickstart package, after one-click installation you will have a complete website with all necessary extensions and options.
Cooking Responsive Joomla Template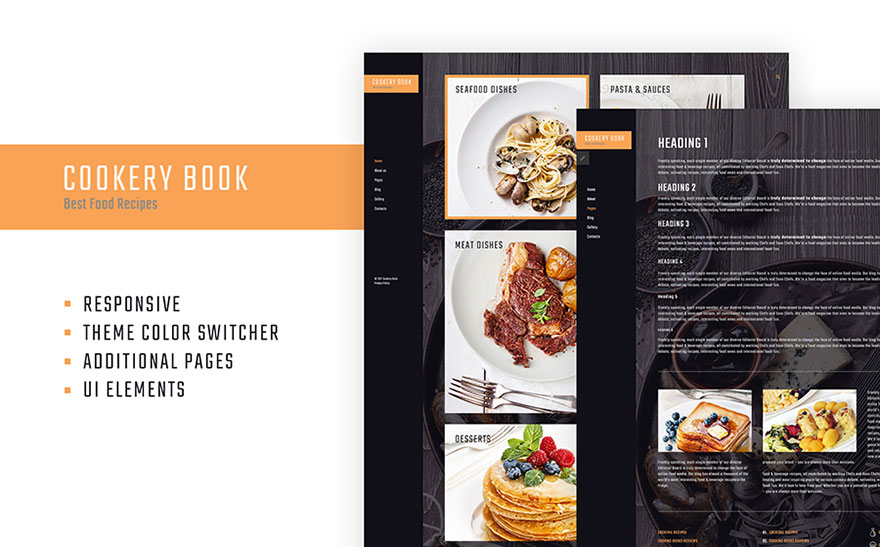 This cooking responsive template will come in handy those who are about to launch an efficient cooking service on the web. It is equipped with the first-class template's functionality and clean design. Using a trendy Theme Color Switcher you can choose from tons of color solutions.
Indian Restaurant Responsive Joomla Template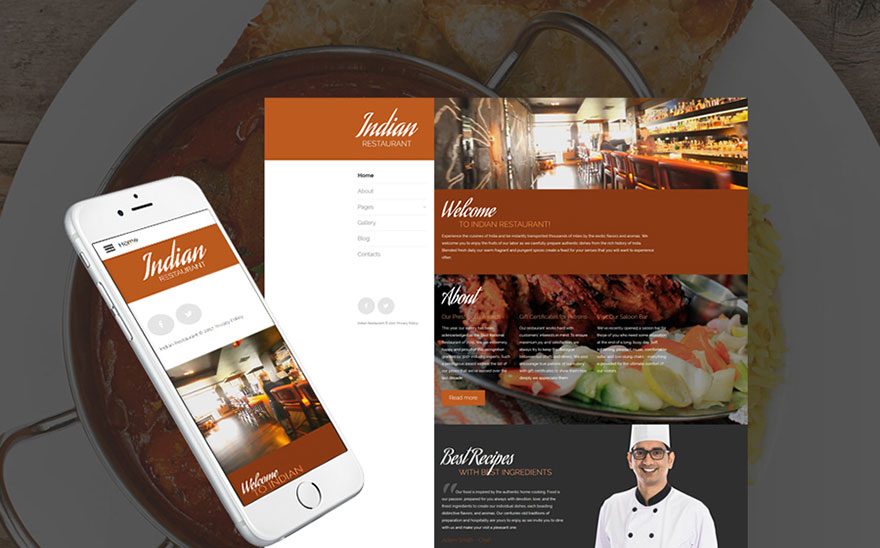 This template will serve the excellent platform for building delicious and mouthwatering cooking website. With spicy polished design and extensive package of e-commerce options, you will set up a powerful online presence. To stand out from the web crowd, you can play with visually appealing tools like a background video, Parallax animation, Lazy Load effects, Google web fonts, and multiple color options.
Pasta & Ravioli Joomla Template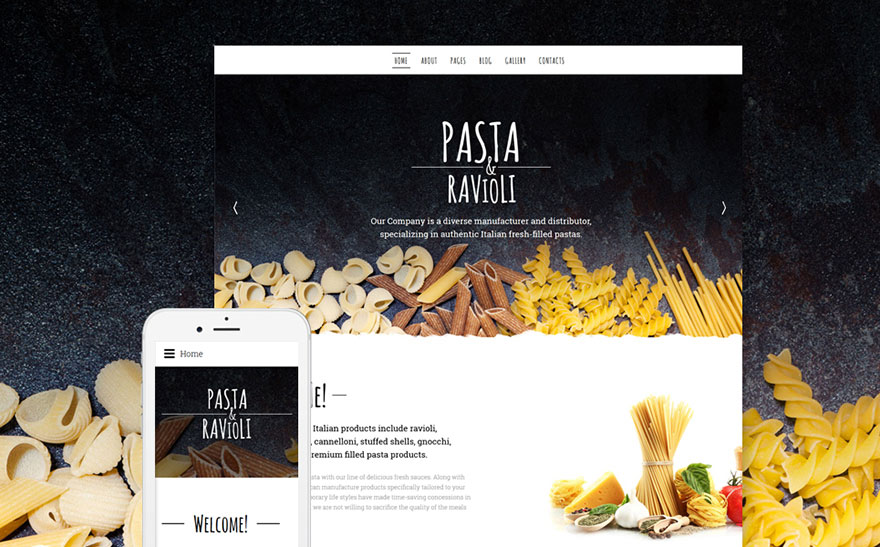 Pasta & Ravioli is a Joomla template with an array of superb features and great customizing characteristics. Powered by the latest web technologies like CSS3 and HTML5 coding, the template is clean and flexible. It comes with multiple pages allowing you to set up amazing blog, catchy forum and outstanding gallery.
Summarization
With the rich pick of e-commerce Joomla templates, it's quick and effortless to build yourself an appetizing website. A visually appealing and smoothly functioning website based on the SEO-optimized code will serve a perfect marketing solution. Don't hesitate and grab your chance to establish a solid food site with minimum effort.