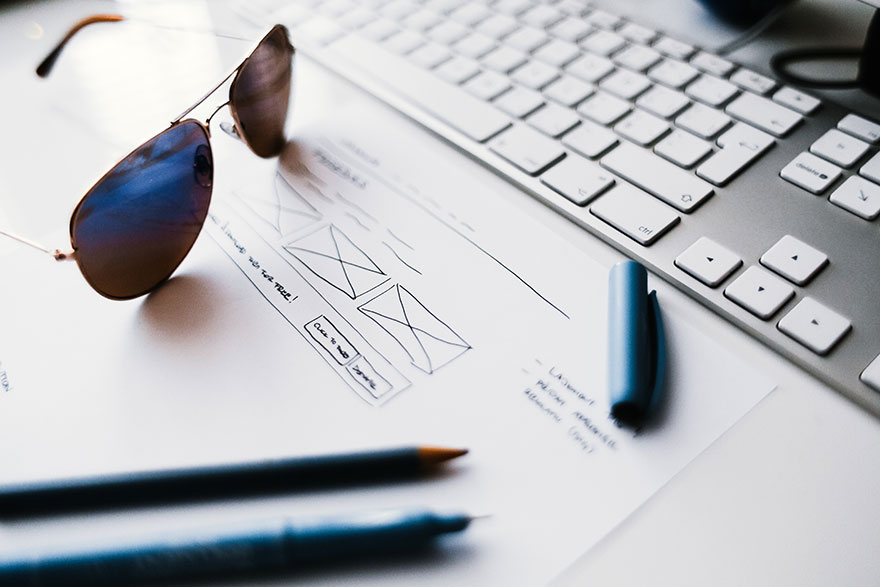 Like many areas of life, web design is an area that is constantly changing and evolving. Trends come and go which means that a website that was designed just a few years ago could now look outdated which is problematic if you are a modern day business hoping to attract new customers. It is for this reason why it is important to be aware of what the latest trends are in web design and how they can be used to help your website achieve its goals. With this in mind, here are a few of the key trends in 2019 to consider for your site.
1. Thumb-Friendly Navigation
With more and more people using mobile to surf the web, it is no surprise that navigation has been revolutionized in recent times. This has been evident from the switch from multiple pages to one page which is scrolled, but this will be taken further in 2019 with navigation which is even more thumb-friendly. This will include usage of the hamburger menu and navigation at the bottom of the screen instead of the top.
2. Minimalism
You will notice that many modern websites opt for minimalism which can be a breath of fresh air when there are so many websites that are cluttered with content. Whitespace and clear typography will be key in 2019, but you need to make sure that the content clearly communicates your message so that the website still has value.
3. Micro-Interactions
Leading on from this, a lot of the personality, style and user interaction will come from micro-interactions. The most obvious example of this is the sound that is heard when you refresh the Twitter feed, but there are many different types that will be popular in 20190, including chimes, hover animations, scrolling animations, etc.
4. Fast Speeds
Today's internet user is not patient and will not wait around for a page to load. This means that a website needs to be served ultra-fast through enhanced caching technologies which you can get through managed WordPress hosting services from somewhere like Onyx. This should deliver fast speeds and reliable performance which is of benefit for both the designer and the visitor.
5. Chatbots
Chatbots have been in the pipeline and experimented with for a while now and this could be the year where they start to become a common feature of websites. Advances in AI and machine learning have made them much more effective, and they can also be used as mascots for brands to add personality and a "human" touch.
These are just a few web design trends to be aware of in the year ahead. Incorporating one or a few of these into your business website could breathe new life into the site and help to engage your target audience while showing that you are a modern day business. Web design will always change and go through trends, so even a website that was only designed a few years ago could now look dated. Stay afloat on the latest trends and make changes to stay fresh and current.