In the day and age of the Internet, it goes without saying that the key to business success lies in creating and maintaining a strong Internet presence. Having a professional-looking website that will change and adapt to new web trends is quintessential, but how do you even manage to build one that ticks all of those boxes?
Before you actually create a new website, you'll probably have a lot of questions in mind. The website building essentials you'll invest in will either help you build a successful site or they'll be the reason for a website failure. Therefore, to fulfill the goals you have to choose all the right assets that come along during the process of creation.
In this article, we'll help you make the right choices that will assist you in creating a successful website! Read on and find out what are the 5 key points you need to focus on when building an online brand.
1. Picking Out the Perfect Domain Name
Deciding on the best domain name is tricky. You'll be surprised to realize how difficult it is to find a domain name that is catchy, relevant and hasn't been taken yet. Generally, domain names aren't expensive, ranging from $10 to $50, but there are premium domains out there that can cost you more than a few thousand dollars. If you are on a budget, you can find a domain name with an extension of your choice.
First of all, you have to do a little brainstorming to find a domain name that will match your brand, your business vision and be appealing at the same time. The question is how to find the perfect domain for your business.
We figured out that some of the best domain names out there have similar characteristics. So, we did a little research and here are some tips you should follow if you want a successful domain name.
Choose a domain name that is short, easy to read, easy to pronounce and easy to spell.
Using the .com extension is preferable by many because users naturally add it to your brand name to reach you, but it depends on your business. If you are, non-profit organization .org is something you'd want to use, .io is also used for business start-ups recently, plenty of options to choose from, just make sure it aligns with your offering.
Don't use numbers or symbols in your domain name because this might confuse your users.
See what some successful businesses have chosen as their domain name and follow their example.
Use a brandable domain name that will stand out from all the generic ones.
Having these tips in mind, what domain name are you going to choose?
2. Choose an Adequate Website Builder
There are so many website builders nowadays that are free of charge, easy to use and will satisfy your needs and expectations. You even don't have to be tech-savvy to use a certain platform for building your website. Some of the most commonly used website builders are WordPress, Wix, Squarespace, Drupal, Joomla, Launchrock, Big Commerce, etc.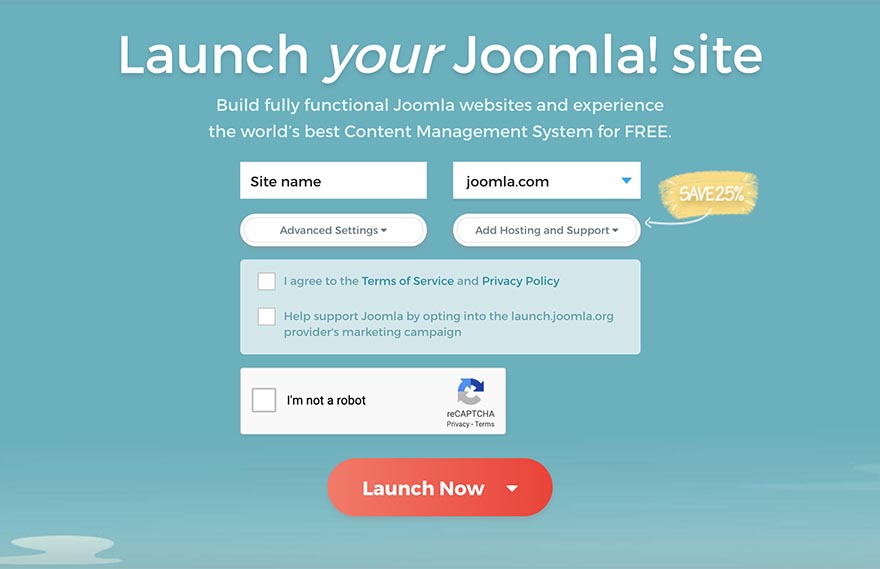 Every website builder "specializes" in a different type of website. Just to give you an idea of what is their main forte, here are a few examples for some of the builders.
For instance, if you are going to build a website for e-commerce, you have a couple of options.
What comes next is Joomla!, powering 4% of all active websites. If you want to use several different plugins, you should go and find the in the extensions directory.
If you want to use an online service, Squarespace can make sure your website looks amazing by providing you a variety of themes you can choose from.
So, it's up to the purpose and industry of your business! Make sure to take all the options into consideration and find the most suitable website builder.
3. Choose a Quality Web Hosting Provider
Whether your website will perform good or not, partly depends on your web hosting provider. Choosing reliable hosting is crucial! Get one that will provide you with enough quality space and bandwidth as well as other features for your website to succeed. For instance, choose a web host that offers you a free SSL certificate because this additional layer of security won't only make your data more protected but it will also give you higher rankings on Google. According to Google Webmaster Guidelines, you should secure your site with an additional layer and turn it from HTTP to HTTPs. The goal is to turn all the genuine websites into HTTPS for the security of all users.
4. Target the Right Audience
Who is your target audience? What are the age, gender, and location of your potential users? Once you do the research and have in mind the interests and preferences of your target audience, creating your website will be so easy! You'll know what things will "WOW" your users. And that's exactly how you'll attract them!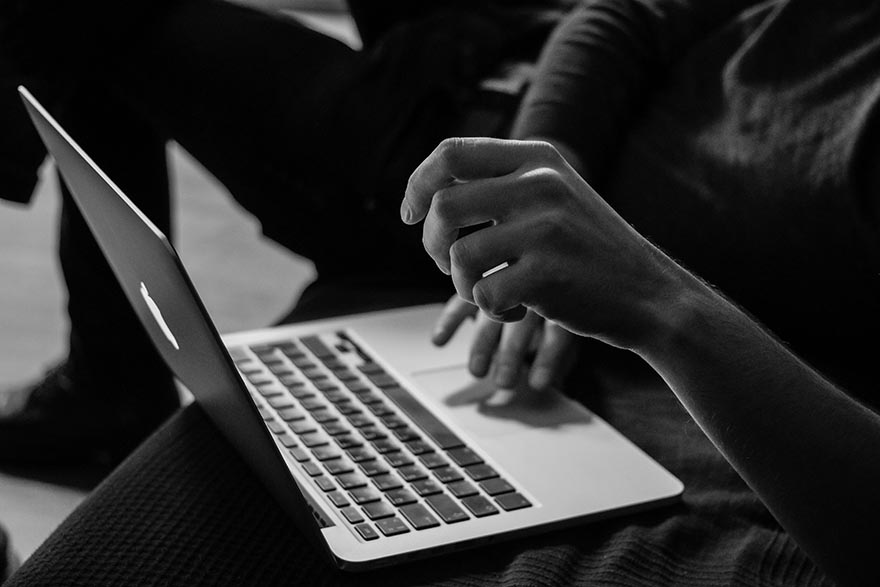 Whether your site will be determined for success or not depends on whether you grasp the attention of your target users. Spend some time and effort in finding out who they are!
5. Boost Your Online Presence
Although it might seem that having a great website is the single most important thing for your business, it would mean nothing if people don't even know about the existence of your website. Once you've managed to get your website up and running and decent looking, it's time to attract visitors. A few ways you could do this is by upping your social media game, as well as spending some time working on various types of digital marketing and optimizing your website for search engines. Just try not to forget that the rule of one size fits all doesn't work for every business.
Email Marketing
You should look into creating an intriguing newsletter, or you can simply use newsletter templates that will help you retain your customers and readers. Also obtaining new potential users and customers can be done by email marketing. Reaching out to businesses and influencers for link building and establishing authority for your website can be done by email marketing as well.
Even though email communication is now the oldest type of communication, it has remained the most professional one. Did you know that 99% of users check their emails daily? Why don't you use those statistics in your favor?
Social Media
When it comes to social media, make sure your business is present on all of the relevant ones. Posting regular content that will be appropriately targeted for each network is a way to go. The more people find out about your business the better!
Search Engine Optimization
Creating valuable content means optimizing that content to rank high in the SERPs. However, your website has to be optimized not only when it comes to content by inserting long-tail keywords, but also by optimizing all of the other technicalities. For instance, speed is a ranking factor by Google and unless your website loads in less than 3 seconds, it means it's not optimized.
We hope that we've helped you jot down the most essential website building assets. Now it's time to start creating and turn theory into practice!