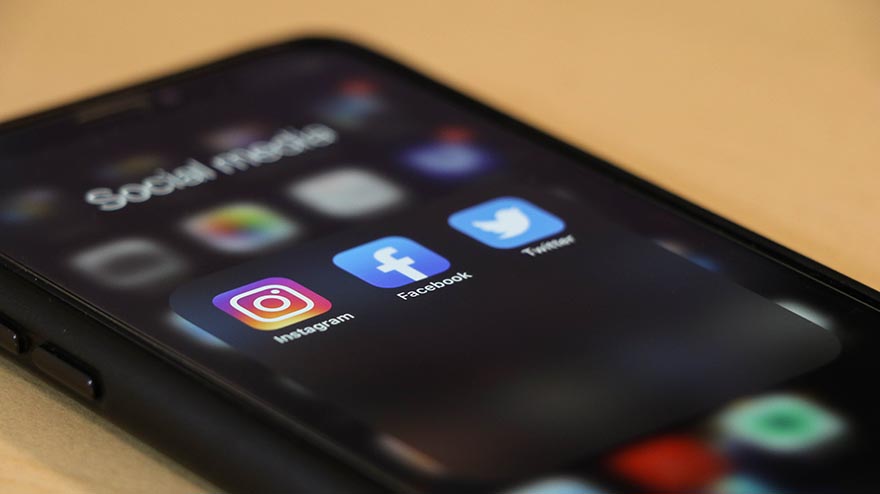 Free social media management tools allow marketers and users to easily manage different social media profiles and schedule posts for totally free. We have tried and tested various social media management tools available in the market today, and here, we have narrowed them down into our top six picks.
Let us start with the first one.
1. HootSuite
Hootsuite is one of the oldest and most popular social media tools for many reasons. It has been around for more than a decade and despite its popularity, it offers a fairly usable free version.
With that being said, Hootsuite's core feature is social media scheduling, and one of its signature features is the ability to manage several different accounts at the same time via a single Hootsuite dashboard. The free plan offers the ability to manage 3 social profiles and 30 scheduled messages, and here are some other features available on the free plan:
A shared content library to share with your social media team (however the free plan only offers 1 user profile)
Content curation and suggestion based on monitored hashtags and saved search
Social media posts boosting straight from the Hootsuite dashboard
With that being said, Hootsuite is certainly one of the best free social media management tools available, and there's also the 30-day free trial for its premium plan.
2. Buffer
Buffer is certainly one of the biggest names in the world of social media management tools—along with Hootsuite— for quite some time now. When we are talking about free social media management tools, however, arguably Buffer's free version is slightly better than Hootsuite.
In theory, it offers less than Hootsuite by only offering 10 scheduled posts instead of Hootsuite's 30. However, Buffer is easier to use with its very intuitive, one-page dashboard where you can directly upload text posts, images, and even videos very easily.
Also, the free version of Buffer offers basic (but useful) analytics for your posts, and not to mention you get access to Facebook, Twitter, LinkedIn, and Instagram from the same dashboard.
If you want advanced analytics and team-related features, you can also try the premium plans for 14-day.
3. Sprout Social
Sprout Social is also one of the most well-known social media management tools with several interesting features.
For starters, Sprout Social offers the ability to schedule posts on LinkedIn, Instagram, Twitter, Facebook, and Pinterest, just like its competitors. A unique feature from Sprout Social is how you can manage Facebook Messenger straight from the Sprout Social dashboard—which might be useful if your business is active on Facebook—.
The basic plan of Sprout Social lets us manage up to five social media profiles, which is not bad, and we can always use the 30-day free trial offer for the more premium plans.
Sprout Social's approach is to let us view all incoming messages and posts in just a single inbox and a single dashboard, which makes it really easy to use although it can be cluttered at times. However, arguably the main highlight of Sprout Social is its advanced analytics features ad wide range of engagement tools.
4. SumAll
SumAll is a totally free social media management solution, and probably the key highlight of SumAll is that you get all features unlocked, including team-management features and the ability to manage unlimited social media profiles without ever needing to spend anything.
With that being said, SumAll also offers a few unique features like the ability to schedule social media posts in bulk, an interface to see all the posts scheduled for a specific day in one page, and so on. Also, SumAll offers pretty decent analytics and reporting features that can help us check how our posts are performing across all the different social networks. If you want a pretty advanced analytics feature for totally free, SumAll is the way to go.
SumAll is pretty easy to use, with an intuitive interface and great navigation menus. However, a minor downside (considering it's free) is that you can't customize anything on the dashboard so you can only check one social media platform at a time.
5. Sendible
Sendible is widely accepted as one of the best social media management tools available, especially due to its versatility. As with its competitors featured in this list, Sendible offers the feature to manage and schedule posts to all major social networks: Twitter, Facebook, LinkedIn, Pinterest, Instagram, and even YouTube.
With Sendible, it's extremely easy to schedule posts to multiple different platforms, and Sendible will also offer decent analytics and reporting of any posts. Also, you can generate client-ready social media reports quite easily with Sendibile with its report templates.
Sendible also offers relatively affordable pricing across its different plans, and there's a 30-day free trial for all of the offered plans.
6. Zoho Social
Zoho Social offers an interesting free version of its popular social media scheduling tool, and it offers several unique features like an interface to plan the whole social media campaign as a team, a dashboard to check an overall view of your scheduling (which is more useful than we initially think), and so on.
Also, an interesting feature of Zoho Social is its great reporting feature including an excellent trend analytics tool that can show how a specific post is performing on all the different social media networks you are currently publishing on. The analytics tool can also track post engagement and check the current most popular posts on Facebook and Twitter.
Although Zoho Social offers a pretty decent set of features, it does have a pretty steep learning curve and would need some time getting used to. Also, you can't customize any features and the layout on the dashboard, and there's no feature to schedule bulk posts.
Nevertheless, a pretty decent free social media management tool.
End Words
These free social media management and marketing tools are ultimately designed to save you time in doing the repetitive and time-consuming tasks of scheduling all the different social media posts across different channels. Each of them offers its own advantage and disadvantage, but in our opinion, Hootsuite offers a pretty well-rounded pick between all of them, and Buffer could be a strong consideration if ease of use is your main criterion.