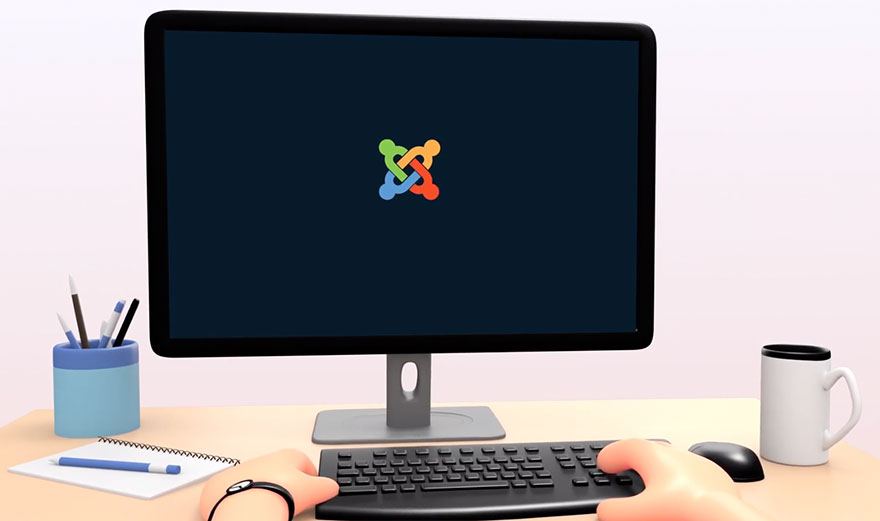 Joomla was created back in 2003 and intended to be a different kind of content management system (CMS). Today, around three million websites are run using Joomla and its popularity is on the rise.
The Joomla difference is that it allows users to design and create their own websites simply and quickly, no matter what they might want to use it for, no matter whether it's for business or personal use. You can integrate a lot into Joomla should you want to, ensuring that the end-user experience is a good one, and that people will not only enjoy being on your site but that they will come back time and again. Here are some more of the reasons so many people use Joomla every day.
It's Easy
If you have an MS in computer science the world of computing is completely opened up to you. Everything is going to be much easier and that includes coding websites. It even includes Joomla; the more you know about how the CMS works, the easier and potentially more fulfilling it is to create something using it.
Yet, despite how useful this degree subject is for most aspects of your life and work, Joomla can be used without one. You'll miss some of the nuances of exactly why Joomla is so highly rated, but even with no computing experience, it should be an easy platform to navigate. This is why so many people choose to use it: they don't need to worry about anything complicated like coding. It's all set out plainly for them to use and get their website off the ground as quickly as possible.
Open Source Infrastructure
Open source is a system that most of the internet runs on. Open source means software that is free to use and that can be redistributed and even modified if need be. It's a great, fuss-free way to use a lot of software. Not only are you saving money, but you are also using systems that have been thoroughly tested and adapted, meaning that you can be sure it is going to work well (if you're not sure, just read the reviews and ask questions on forums and you'll soon get the answer).
One of the most popular elements of open source is the web scripting language PHP. Even large corporations use PHP as it does the job so well. This is also the language that was used to create Joomla and that has meant that it is easy for developers to work with it, creating different extensions that users can download and use to make their websites more unique and analytically useful.
Flexible
There are more than 8,000 different Joomla extensions with more being created all the time. So, there is no limit to what your Joomla site can do for you, or what it can look like and how it can improve the customer experience. You can add almost any kind of widget to your site and integrate many different elements such as your social media accounts, ensuring that visitors really do get the most benefit they can from your site.
The extensions are split into different categories to make them easier to locate. There are 33 categories to choose from, and they include:
Social media
Site management
Editing
Marketing
Communication
Living
The extensions are rated out of five stars so you can determine how much use you might get from the one you are thinking of downloading before you even start. This will save you a lot of time and effort in the long term.
Easy eCommerce
Not all businesses need an online store, but if you do, or you can use one to create an additional revenue stream, having a Joomla-based website is going to be useful for you. Joomla makes it incredibly easy to start an eCommerce store and there are many extensions and components you can use that were created especially for this reason.
These different elements will give you complete control over your store, allowing you to choose a variety of payment options (and link them easily to ensure smooth transactions), for example. You will also have the ability to change anything you need to such as price, description, or images very quickly without the need to disrupt the rest of the site or learn any coding practices. The entire buying process can be automated so that you receive an email with the order and everything else has been taken care of through Joomla.
In other words, Joomla makes it easy for you to make your customers happy and to make a living.
Lots of Support
Joomla has a 200,000-member strong community, and that means you have a lot of backup support when it comes to needing answers regarding any aspect of using the Joomla CMS. Any problem you might be encountering right now will no doubt already have been seen and dealt with by other members of the community, so rather than having to solve these problems yourself, you will be able to ask questions and get answers quickly, enabling you to fix the issue and move forward.
Join a Joomla forum and you'll quickly see just how many happy users there are. They will be chatting about the positives (and the negatives) of Joomla, and offering plenty of advice to those who are new to using the platform and those who have used it for a long time but have never really known much about how functional it really can be. You never need to worry when using Joomla as there will always be support there for you should you need it.
Built In SEO
We know that SEO (search engine optimization) is important for our websites. Without it, we would get lost in the millions of other sites that are on the internet; it's what helps us to be found when people search for specific keywords that relate to whatever it is that's on our website.
With Joomla, there is a built-in basic SEO function, meaning you can start your SEO journey immediately. Of course, there are always more sophisticated ways to improve your SEO, but as a starter, and especially for those on a small budget or without any knowledge of the system, this function can make a big difference.