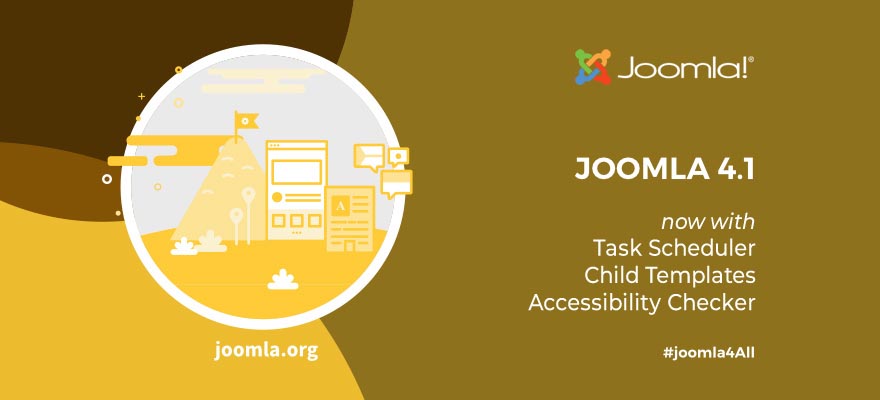 Image © Joomla.org
Joomla 4.1 has been released on February 15, 2022. We have already tested all our templates and extensions against the new Joomla version and confirmed that all Joomla 4.0 templates are fully compatible with Joomla 4.1. Feel free to upgrade your website to Joomla 4.1.0 as soon as possible!
However, it took us some time until we re-created all HotStart installations (template packages that include demo data). Now, we are 100% ready. All HotStart packages that you download are now based on the latest Joomla 4.1. So, you will have the latest and the best Joomla version right from the start. If you are starting your web project today, please re-download the template from our downloads repository.
Until today, we released 85 Joomla 4 compatible templates. More templates will be upgraded from Joomla 3 to Joomla 4 as soon as it's possible. We are waiting for e-commerce Joomla components to become fully compatible with Joomla 4 so we can upgrade our Joomla e-commerce templates. Also, in the future, we will release only Joomla 4 compatible templates.
Joomla 4 rules! Don't miss your chance to try this fantastic CMS for your website.
New Features in Joomla 4.1
Many new features of Joomla 4.1 are described in detail in the official Joomla 4.1 announcement.
The new feature that's especially interesting for us as template developers is Child Templates. The feature that is widely used by WordPress developers is finally available in Joomla. You can now customize Joomla templates without making changes to the original template code.
From our records, most Joomla users prefer quickstart installations. For those who still prefer to use the template only (without demo data), we have plans to redevelop all templates so they can use the child template feature. So, in the near future, you will use the Sparky Framework as a parent template combined with a child template that contains all design and code customizations.