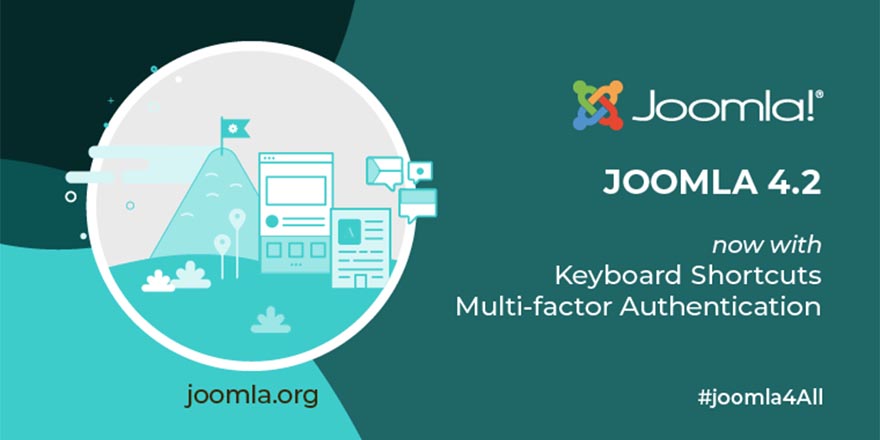 Joomla 4.2.0 has been released in August 2022. We wanted to wait for the upgrade of our templates and that was a smart decision.
Less than two weeks later, Joomla 4.2.1 has been released. It included many bug fixes. However, it also included a nasty bug with the Web Authenticator plugin. This bug caused almost all Joomla websites to load slowly if this plugin is active (and it's active by default). A few days later, Joomla 4.2.2 has been released and it fixed this and some additional bugs.
For now, we believe Joomla 4.2 series is finally stable and decided to upgrade all our Joomla 4 templates. So, if you download a template today and install it with demo data, your website will be using Joomla 4.2.2.
After a thorough check, we confirmed that all our templates, as well as the Sparky Framework, the Sparky Page Builder, and all extensions are 100% compatible with the latest Joomla 4.2.
It's always advisable to use the latest version of Joomla. However, as always, it's strongly recommended to make full website backups before upgrading.
New Features of Joomla 4.2
You can use keyboard shortcuts in Joomla and this is the first new feature brought by Joomla 4.2. There are 9 keyboard shortcuts included for now.
Besides two-factor authentication, Joomla now supports multi-factor authentication. Now, a Yubi-key, Web Authentication, a verification code, or a code by email methods are available for user authentication.
You can find more details about Joomla 4.2 in the official announcement.