If you have visited our site recently using your smartphone or tablet, you probably noticed the "responsiveness" of the HotThemes' main site. After several days of re-development, we can finally announce that HotThemes is following the latest standards in the web design industry.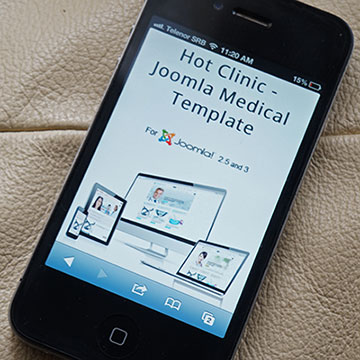 A quick analyze of our Analytics account shows us that over 7% of our visitors browse our site using mobile devices, phones and tablets. That's quite a large amount of visits which is increasing each day. Therefore, we couldn't leave those visitors to struggle with small text, zooming, or even broken layouts sometimes. We decided to re-develop the CSS of our site and use @media queries to change the layout of our site on smaller screens and make it easier to read and follow. Now, when you browse HotThemes' main site using any mobile device, you will notice how the columns are used in a smarter way and how the image's size is dynamically changed. Also, we have redesigned the top menu for mobile devices and it appears as a tappable drop-down button now. With two tabs on your screen, you can access any part of our site. We have also done our best to make our support forum responsive and usable on smaller screens, so you can write and reply to your posts even when you are on the go.
All our newer products are designed and developed according to the latest web design standards and they are responsive. However, we are also facing an increased number of requests for re-development of our older Joomla templates and WordPress themes and making more of them responsive and mobile friendly. We are in process of making all our products responsive, but since we already have created many templates during the past 4 years, it would be a long process. As a reminder, let's mention that Joomla hosting template and Joomla wine template are already finished and they are responsive now (same is valid for WordPress versions). The next template that's joining the list of older templates that are made responsive is Hot Skies. Should be mentioned that we re-developed this template using the latest Twitter Bootstrap 3.
Thank you for supporting us so far! Please take a moment to try browsing our main site with your mobile devices and share your opinions with us.