Joomla is a popular open-source content management system that allows you to build sites easily. The extensibility and ease of use are two major features that make Joomla a popular and preferred choice for website owners. The best part is you do not need to be familiar with any programming language to work on Joomla. It is a complete package with various useful features.
Since Joomla is used worldwide and has many contributors and volunteers associated with it, you may often see new Joomla website design trends emerging now and then. These design trends are introduced by Joomla contributors and volunteers to keep every website up-to-date for its users.
With summer coming to an end, it's almost time for a new year to come. 2016 is indeed approaching with new expectations and hopes about Joomla design trends.
Let's discuss some of the most popular trends for 2016.
1. Typography Outbreak
It's time to finally bid adieu to old fonts such as Calibri, Sans Serif, Times New Roman, and Arial. 2016 is all about different and interactive typographic use. A wide range of new and high-quality fonts are introduced by the contributors and volunteers of Joomla. These fonts are available at affordable rates which allow small businesses to catch up to the latest trends. Fonts play an important role in gaining the attention of web users. Designers are favoring bigger and bolder fonts since these types of fonts tend to catch visitor's eye more.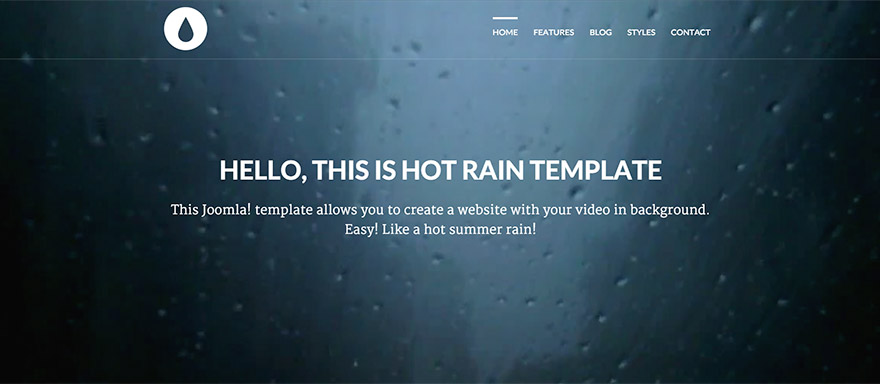 The sample is from Hot Rain - Template With Video Background
2. HTML5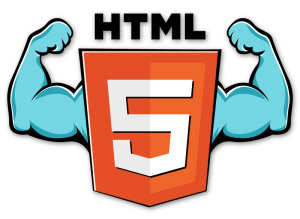 Today, where the mobile devices and desktops are becoming alike, web users want to fetch the information anytime and anywhere. Providing answers to users' questions and meeting their every requirement is the key to keeping users interested in your products and services. HTML5 is a new iteration of HTML that is designed to meet all the modern needs and requirements of today's users. HTML5 is expected to be the core technology for structuring and presenting information on the internet. HTML5 is designed to deal with offering information about content and semantic markup.
3. Responsive Layout
As we have just discussed that the border between mobile devices and desktops is quickly fading away, and the importance of having a responsive layout becomes almost mandatory for every website. According to a recent survey, around 62% of customers will not recommend a brand that does not have a mobile-friendly website. Today every American spends more than an average of 3 hours on their mobile devices to access the internet. Therefore, though the concept of responsiveness is not new, there are still many websites that do not have device-friendly versions. Responsive layout has become one trend that cannot be overlooked.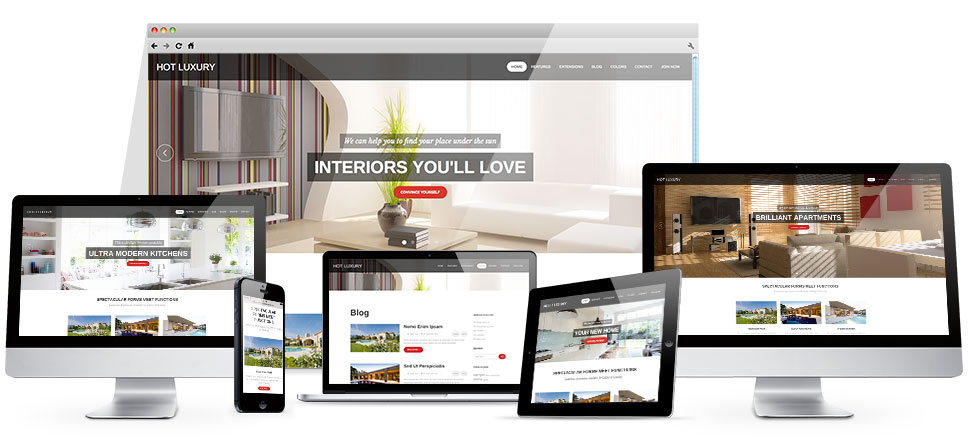 The sample is from Luxury Joomla template.
4. Interactive Scrolling - Parallax Design
Parallax design was first used in video games to show depth by moving the background at a slower rate than the foreground. In the website world, the parallax scrolling effect is used to create a 3D effect with the help of layers. It is indeed a great way of engaging the user through layers of images and the 3D effect. Nearly every established website is switching its design to parallax to reduce its website bounce rate.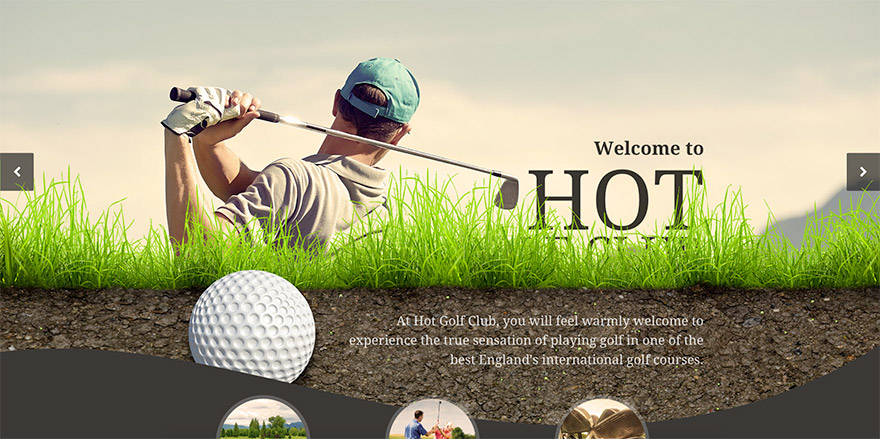 The sample is from Golf Joomla template.
5. Flat Design
Flat Design is a trend that has been around since the inception of the internet. Simplicity and minimalism are the two main aspects of flat design. Flat design, as the name suggests, features a simple design with no element decorated with 3D effects or the latest features. New design trends come and go, but flat design has always been here. The popularity of this design trend proves that it's not going away anytime soon regardless of the introduction of new website design trends.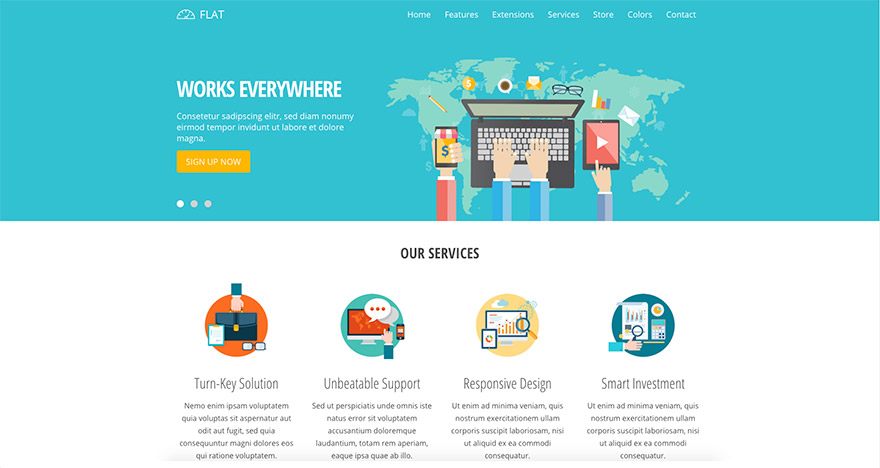 The sample is from Flat Joomla template.
Author Bio: Elvin Roy is a professional web developer who is great at delivering focus in her writings and is associated with Wordsuccor, a Custom WordPress plugin Development Company, that teaches you to Convert Sites to WordPress, which also giving Proficient Theme Converting of HTML to WordPress & templates customization services across the globe. You can also follow me on Twitter.