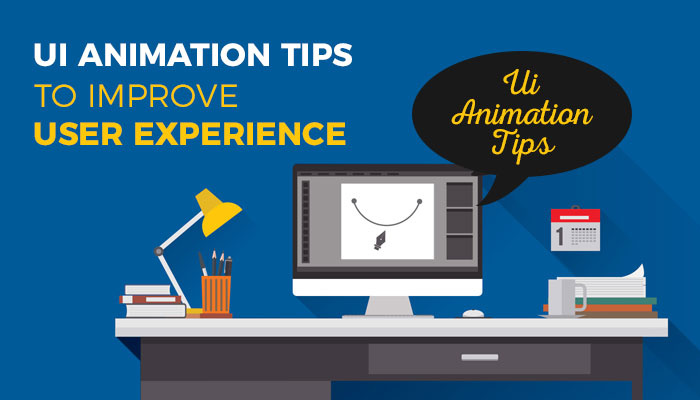 Creating a website is one thing and engaging audience with is another. There is always a gap in the interactions between a software and a human. To successfully bridge that gap, you need some transition effects to enhance the user experience.
That element of transition is UI animation. Imagine that you have created a website which is big. With big, I mean that a fully featured website consisting of the various section for your audience. When a user goes to the section, that can be a little disorienting. Suddenly encountering a new page may overwhelm your visitors. This is the reason you want to have some elements of UI animations.
In this post, you will learn some of the most helpful tips about UI animation to excel the user experience of your visitors. So, without further ado, let's get you started.
Slide Your Content Tabs
Sliding your content tab can be interactive in every possible way. You can fade your content in or out which will make the animation effect great from the good. There is a thin line that divides a good animation from a bad one. A good animation can be proven awfully bad for a user if you use it incorrectly.
Knowing the difference can help you in avoiding such bad transitions. Also, while sliding your content tabs you need to be extra precautious not just with your content but also its position. You can also add a swipe gesture for your user if they will jump from one content to another.
Cater Your User Something While Your Page Is Loading
As the interactive elements in a website are increasing on daily basis, the page load time of a website is increasing. This can create troubles of all sorts. Your website's bounce rate will increase, the user interaction will not be as engaging as you want, and the level of annoyance of your visitors will be at its zenith.
With the technical proficiency of yours you can reduce the page load time, however, you must make sure that you cater your user with an interactive animation while your page is loading up.
The selection of effect may differ from niche to niche. You can also follow the tried and tested load-time static animation when your website is loading up.
There are ample of studies that show that when you lose one second while loading your page, you will lose 7% of your visitors. Just imagine, in 6 seconds you can lose half of your audience. Giving them an interactive animation will certainly help to improve these figures.
Add An Animated Scrolling Feature
Scrolling seems boring sometimes, you really don't want your audience to feel like that. Imagine, a visitor visits your website and find it useful but he didn't like the type of interaction he is getting from your website. What will happen then?
I bet you know that already. Despite having useful information, there are probable chances that your prospect will leave the website. If you want to avoid that, then you must make use of the animated scrolling. It avoids the confusion of your user in many ways.
The first confusion he might get is how much content is there to read. Where is he surfing? And much more. With animated surfing, you can rule out these confusions and cater an ideal website that will make your audience feel wow from the beginning to the end. They will love to visit your website often which will help you in increasing your repeat clicks.
What Do You Learn From These Animation Tips?
UI animation is an integral part of web designing. There is not a single contradictory argument for this. Animation increases user interaction which increases the conversion rate of your website in return. It is all win-win situation for you.
Get the UI animation for your web design and leverage its profitability.
Author Bio
Morris Edwards is a developer and a decorated developer at Awebstar. He is in this field for over 10 years. He has developed many web applications that helped many small businesses to grow emphatically. He has a thing for writing about new ideas in business, technology, and innovations. When not blogging, he loves to travel around.