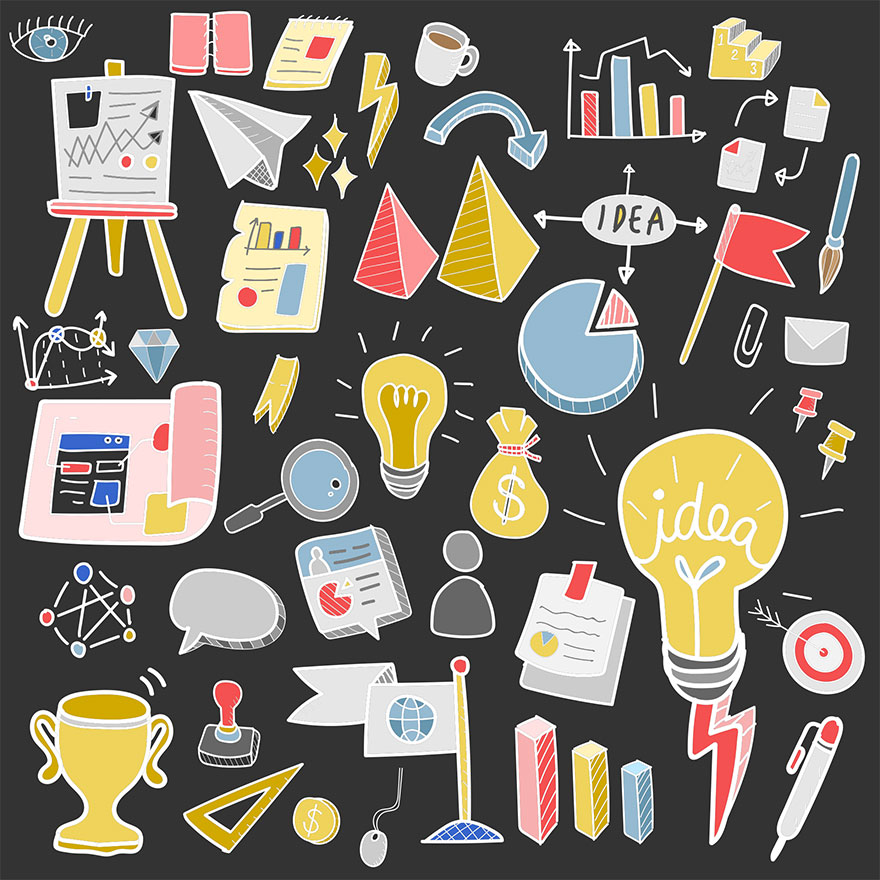 Did you know that color in logos increases brand recognition by 80%? Consumers are highly visual and link colors with the trustworthiness, price, and quality of the company.
This is why your logo isn't something you should take lightly. It's one of the first things your customers notice when they interact with your brand and one of the main things they'll remember about your brand.
Curious to learn how to make a simple logo for your business? Follow the steps below and you'll have a professional logo in just a few minutes.
Get Inspired
The first step to creating a logo is to find inspiration from designers, artists, other companies, and even your competitors. Study the industry trends and see what types of designs, fonts, colors, and styles others use.
This will help you think of your own cool designs to draw with your name and create a logo that fits your brand.
Consult Your Brand Book
If you have a brand book, you already have the brand messaging, colors, fonts, and values. Your logo should be a combination of these elements and make your brand instantly recognizable.
In case you haven't defined your branding, do that first before creating a logo that might not reflect your brand message.
Make an Initial Sketch
The easiest way to see what the logo will look like is to draw it by hand. On a piece of paper, start with a circle logo design and create a story around it. Write your business name, add colors, unique shapes, and elements.
Make several versions of the logo and see which ones stand out the most. Set aside a couple of hours during the week to brainstorm ideas. You'll make adjustments and improvements as you see the sketches with fresh eyes.
Ask for Feedback from Customers
If you have several good logo ideas and want to test them out, ask for feedback from your customers. They're the ones interacting with your brand, so their opinion is important.
Create a poll on social media or ask them to vote in your newsletter. When you collect the feedback, you'll see what they respond to best. Then, you can either improve the logo yourself or hire a professional designer to do it.
Use Free Logo Designer Tools
Many new businesses don't have a huge budget for logo design, but this doesn't mean you can't have a great logo! There are many free online tools you can use to create a logo from scratch in just a few minutes.
For example, Adobe logo designer is an easy-to-use tool with tons of templates, fonts, color palettes, and elements to make a professional logo. You can change the background, play around with shapes, and fully personalize your logo design.
Create Simple Logo Designs for Your Business!
Your logo is an essential part of your branding and it represents what you stand for as a business. These simple logo design tips will help you create stunning logos, so you can start promoting your brand online.
Want more articles like this? Head over to our blog where we share practical tips for growing your business online.