When building a new e-commerce store, it is important to consider many factors like website technology, coding language, etc., but the most significant of all is selecting the right CMS. If you want to create an efficient e-commerce site, then you should definitely go for Joomla. This CMS is highly preferred by online businesses since it helps in attracting more prospects by enhancing the way your website functions and appears. In this post, we will discuss the top 7 features of Joomla that make this CMS a perfect choice for an e-commerce website.
1. Free and Open Source Software
Since Joomla is a free and open-source CMS platform, you can download and install it for free. Joomla allows users to use it, modify it, integrate it with third-party systems, distribute it and tune it based on business requirements. This is the major reason Joomla is popular amongst many businesses and developers.
2. A Plethora of Inbuilt Features
Joomla is packed with tons of inbuilt features that allow you to implement practically any functionality in your online store. One of the notable features of Joomla is meta management which offers great SEO advantages to boost your marketing campaigns.
3. Very Easy to Use
Joomla is the easiest CMS system in the world that allows even a non-technical person to build and maintain a Joomla website. It offers very easy-to-use tools to create a website that represents your brand online. However, if you want to add customization or extend the functionalities of your website, then you may need to hire a professional Joomla developer.
4. Improved Security
Security is a major concern for every website owner and they all want to keep their website as secure as possible. Joomla provides total protection from all kinds of cyberattacks that exist today. This platform offers various plug-ins and extensions that can add a whole new layer of security, protecting your website against SQL injection, XSS attacks, and others.
5. Loads of Excellent Templates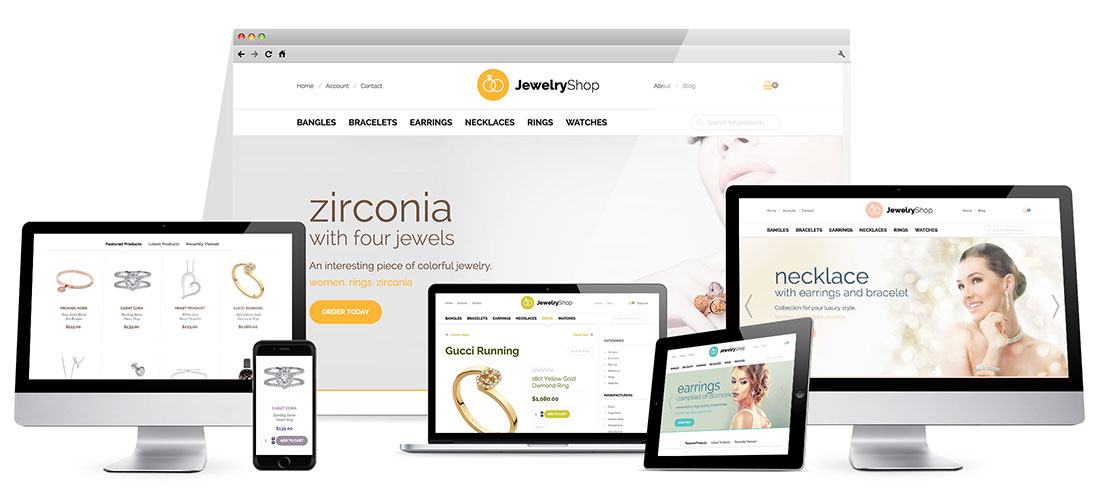 For example, the Hot Jewelry is responsive e-commerce Joomla jewelry template, powered by VirtueMart component and dedicated to online stores that sell jewelry, diamonds, watches, gemstones, and similar products. There are also many other e-commerce Joomla templates available on our website.
You will be delighted to discover a big collection of feature-rich Joomla templates that is available online. These versatile templates will allow you to customize the layout of your website the way you want and implement marketing strategies to save you valuable time and money. And, what's the best part? You will find many free outstanding templates online as well as there are many online stores that offer great discounts on web templates and services.
6. Tons of Extensions and Plugins
Joomla is backed by tens and thousands of extensions and plugins to help you design your eCommerce website suitable to your business. There are plugins for nearly everything, and it will make your e-commerce site development a lot easier and smoother. You can just get started with your website development, knowing that there are endless features and plugins to support your development.
7. Multilingual Capability
If you are developing a website to target customers worldwide, there is another great reason to choose Joomla. Joomla allows multilingual hosting for multiple languages, so your customers can view your website in the language they understand. Joomla eliminates the language barrier, so you can target more customers and improve your sales.
Wrapping Up
Thus, Joomla is an excellent choice for anybody looking to run a successful online shop. The ease of use, plenty of plugins, free templates, and many inbuilt features make this CMS not only budget-friendly, but businesses can grow their presence and generate maximum ROI.