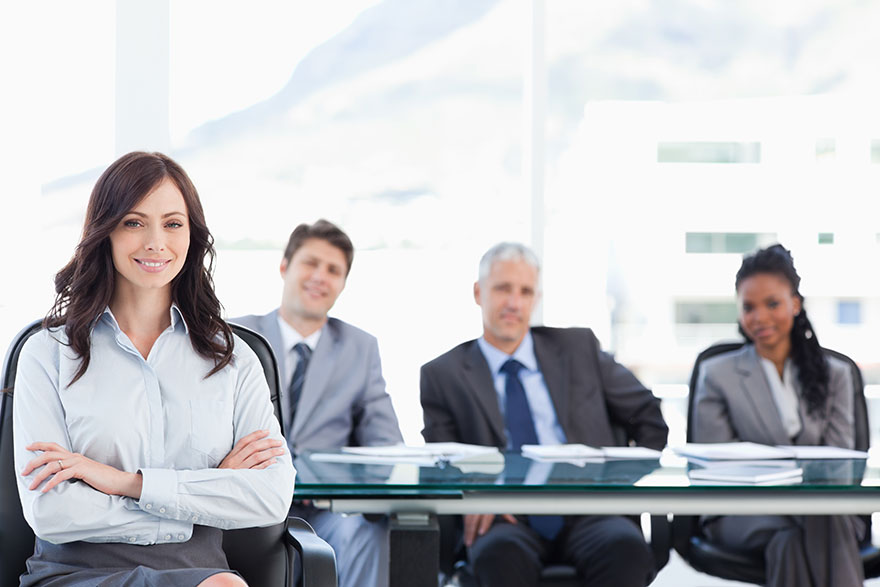 You can get clients by pitching your services on radios, billboards, TVs, and other print media platforms. But there is nothing as effective as taking your game to the digital marketing arena. Plus, if you are looking to enhance your law firm's online presence, you'd want to implement a strong SEO strategy.
Of course, SEO isn't that easy to implement. It requires expertise and skills. However, don't let that idea pin you down. Here is how to tackle SEO strategy in style.
SEO Audit
If you want to take your law firm to another level, start by conducting a meticulous SEO audit. With an SEO audit, you have a way of establishing the baseline of your website. It will help you understand the current position of your company's online presence. Don't be scared. Carrying out an SEO audit isn't that hard. There are numerous online tools you can leverage to carry out an SEO audit. With the right tools, you will conduct an SEO audit quickly and cost-effectively. It will also help you determine the direction to take as far as the future growth of your company is concerned.
There are different ways of conducting an SEO audit. The technique you choose depends on the following factors:
Your SEO understanding—what is the level of your SEO understanding? Do you have any knowledge regarding law firm SEO? Depending on your SEO understanding, you are sure to find a technique that fits your explicit needs.
Time—do you have enough time to conduct an SEO strategy? Remember, SEO takes time. So, if you don't have time on your side, you might have to consider using a tool that demands less. Alternatively, you will have to hire an SEO company to do the audit for you.
Objectives—Your Company's objects play a key role when it comes to the technique you decide to use.
Update Your Firm's Profile
The next step involves updating your profiles. After conducting an SEO audit, you will discover that there are numerous aspects you are simply ignoring or unaware of. So, you will have to update the following profiles:
Facebook—let your company's Facebook profile do the talking. It should capture all the information regarding your company.
LinkedIn—Your LinkedIn information speaks volume about your company's offerings. So, be sure to update it accordingly.
YouTube—Create exciting company videos and upload them to YouTube. Remember to optimize your video content.
Ensure that the profiles on these sites are updated. This improves your online presence—a key step toward improving your company's prospects. It also improves the image of your company.
Niche-Specific Content
Content can make or break your website. So, you need fresh content on your website. Remember, SEO is not all about manipulating webpage structures, creating websites, or using advanced coding techniques. Of course, SEO is technical in nature. However, this shouldn't pin you down. As a law firm, you can still launch a strong SEO strategy. And it starts with creating rich content. Update the content on your site. Make it mobile-friendly. Optimize it with relevant keywords. Include genuine links. Incorporate subtopics in the content. Ensure that it is short and precise.
Content Calendar
Have a blogging schedule. Remember, having niche-specific content will complement your marketing strategy. So, don't ignore regular blogs. Of course, you can create content at once. However, you need a schedule. This will ensure that you are disciplined with your blogging strategy. Schedule your content for posting. Have publishing dates. Create writing deadlines.
Use the following criteria when creating your content:
Sticky. Use useful and linkable. The content should retain value for the longest time possible. It should offer your audience tangible value.
Relevance—be sure to create content that is relevant to your legal firm. Ensure that the topics explicitly satisfy the pain points of your audience.
Unique. When it comes to content, nothing takes center stage quite like uniqueness. This will help you reap the maximum benefit from your SEO strategy.
Long-form. Ensure that your content is at least 1000 words long.
Pursue Link Building
Link building is a digital marketing strategy that will help you climb the marketing ladder most cost-effectively. With this strategy, you have a tool that will give your audience resourceful leads—a key step towards retaining them. However, link building isn't that easy. It requires knowledge and expertise. As a law firm, you might not have the time and resources to roll out an effective link-building strategy. That's why you should hire an SEO company to do it for you. However, if you have to knowledge and time to do it by yourself, then it can be a plus. All you need is to include resourceful links from authority sites. Also, do away with dead links. They can dent your SEO strategy.
Encourage Reviews
Ask your clients to leave reviews. They are an important component when it comes to SEO. With reviews, your future clients will trust your business and spread the word. Remember, customers will always want to do business with a reviewed legal firm. So, give your past clients a chance to leave reviews. It will boost your legal firm's online visibility.
Market Yourself
Don't sit back hoping that people will link to that firm of yours. It won't bear any fruit. You will be limiting your company. Of course, the strategy will work with time. But, sitting back and waiting for it to happen is not going to bear maximum fruits.
Keywords
Invest in the right keywords. Your content needs both long tail and short tail keywords.
Local SEO
It's also important to note local SEO plays a key role when it comes to implementing your digital marketing strategy. For instance, if your law firm is located in New York and offers personal injury legal services, consider using "best New York Injury Lawyer" in your content. It will give you an upper hand when it comes to the local presence.
The Hot Justice - Responsive Lawyer Joomla Template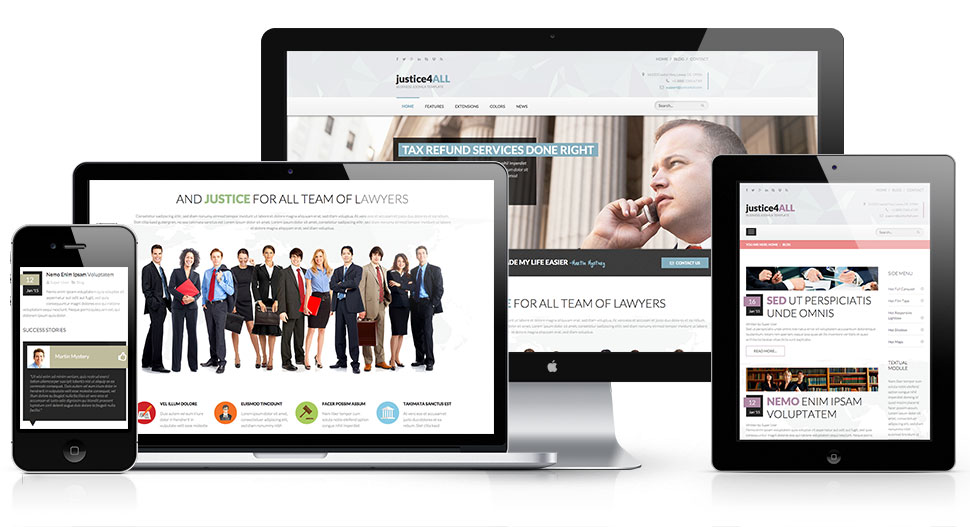 The Hot Justice template demo represents a fictional law firm (law agency) named after an old heavy metal hit by Metallica - "And Justice For All". The pastel colors are used in 4 out of 5 color variations of the lawyer template. This template is SEO friendly and can be a good starting point in the development of your law firm's website.
The Bottom-Line
Don't sit back and watch your competitors beat you. Up your game. Employ the right SEO strategies. The above are the strategies that can propel your firm to another level. Employ them and claim your market share today.