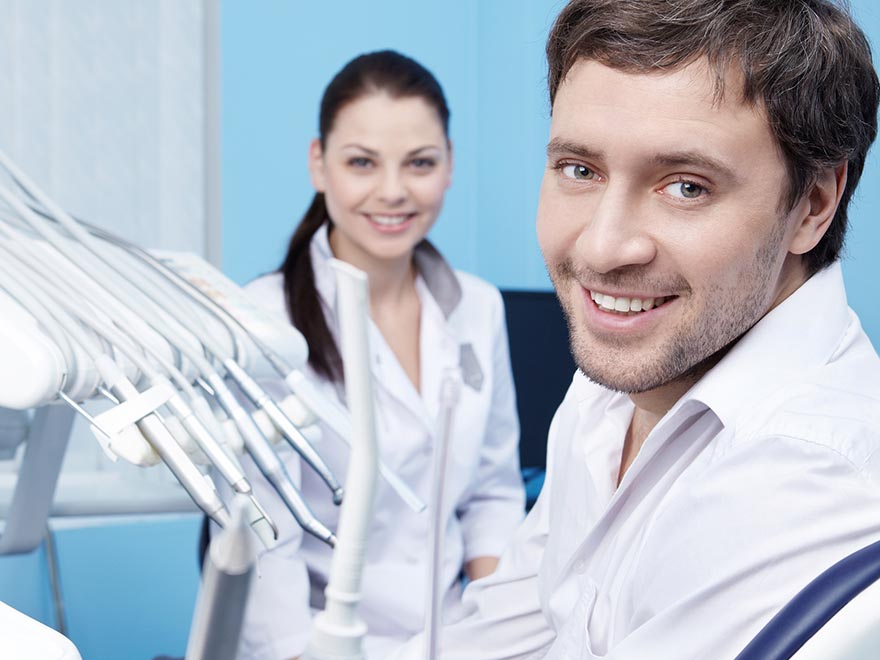 Visiting the dental office can be painful. That is why when your patients leave, you have to follow-up to make sure that they are in good condition. Making your patients feel comfortable is a key part of building a long-term relationship. When it comes to dental work, having them like you will take you far. Patients are often unwilling to go to your office if they don't feel like the dentist cares about him or her. Showing you care through periodic follow-ups will help you retain that patient in the long term. By collecting their email address and following up periodically, you can ensure that you are setting up this new relationship for success. Here is what you should do after they've left the office. Make sure you read our blog post about improving your website conversion rate.
Right after they've visited
Immediately after their visited, you should send them an email letting them know you are so thankful for their visit to your office. This is your chance to talk with them about the procedures and remind them anything you need to as well. For example, if they had a tooth pulled and you had administered medication for the pain, you would remind them here. You'd also remind them why they had the tooth pulled in the first place, and give them exact instructions and how to avoid this in the future. Doing this will show them that you care about what they had to go through and will help strengthen that bond between you and your patient. After this message, you can simply relax knowing that you have made the first step in following up with your patient.
2-3 Days Later
A few days after they have gotten your first follow-up message, you want to check their progress. Ask them about how they feel after the procedure. People will usually be forthright with you by letting you know everything that went wrong or what they enjoyed. This is an important step of the process and you can strengthen this step by asking them to contact your receptionist to get more information. In some complicated dental procedures, people will usually want to follow-up and ask questions in case they feel something that they think is bad or wrong. Helping soothe all of their potential fears can help with their recovery after the procedure has been completed.
1-2 Weeks Later
After a couple weeks you can start following up again. Whatever procedure you just did might still be having an effect on your patient. It is at this time that you want to ask them about their experience. This can be in the form of a survey or just for feedback in general. By doing this you can get an understanding of what you can and cannot improve on. Look for common threads and see what people are saying about your service. If many people say the same thing, then there must be something there. As the saying goes, where there is smoke there is fire. It is critical to use this feedback to modify your dental practice and make improvements for future customers. At Formal Site, as part of our dentist marketing, we start a client review campaign for all of our dentist clients. One week after a patient visit, we send out a review email campaign to patients. In this email, we ask patients to leave a positive feedback on Google, Facebook, Yelp, and others, on behalf of our dentist clients.
3-4 Weeks Later
After a month, now is the time to try to entice them to come back. Maybe they needed another procedure or you just wanted to perform a routine checkup. Talking to them through email and trying to see what else you can perform for them is what you would doing this time. Sometimes it can be simple as looking at a tooth that you felt like was decaying or something that needed to be fixed immediately. Focusing on helping them reach that bright smile they want will put you in their good graces.
2 Months Later
When you get to this time, it is all about maintaining that relationship you have built. This means sending periodic notices to your patient and also letting them know if you have any deals or offers available. This can sometimes entice someone who is looking for a deal at the moment. Sometimes it means messaging them about a condition they have such as a tooth that needs fixing. This type of customer maintenance can be effective in the long term instead of ignoring your patient and letting the lead go cold.
Marketing is what decides every business. Even in the dental industry, you will succeed or fail based on how good your marketing is. By understanding why patients choose you over the competition, you can understand them on a deeper level and boost your number of walk-ins. Getting more customers is also made easier when you can maintain good relationships. People talk to each other, and they will let their friends and loved ones no that you are the right choice for them. Following up to email is a key piece of this puzzle and something you should get better at.
The Hot Teeth - Dentist Joomla Template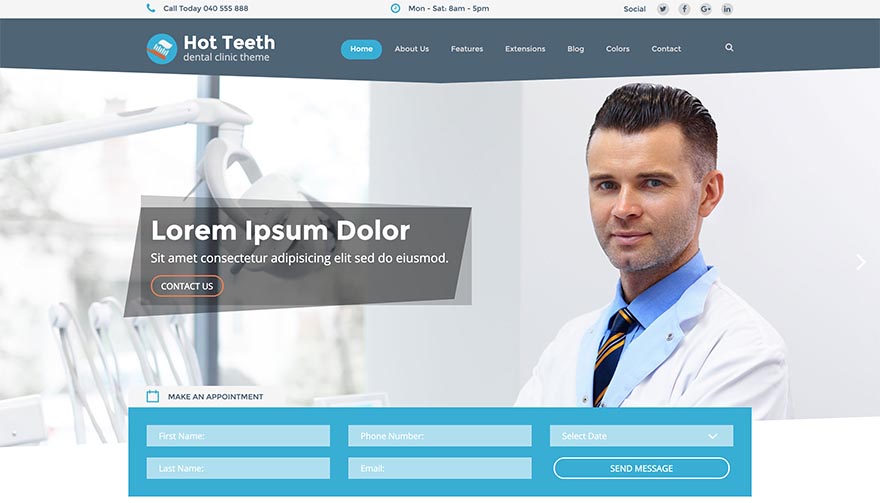 The Hot Teeth is a responsive, SEO friendly dentist Joomla template dedicated to dentists and all businesses that offer dental services. It includes a long home page with many elements appropriate for such kind of websites. There's an handy appointment form included with the template as well.