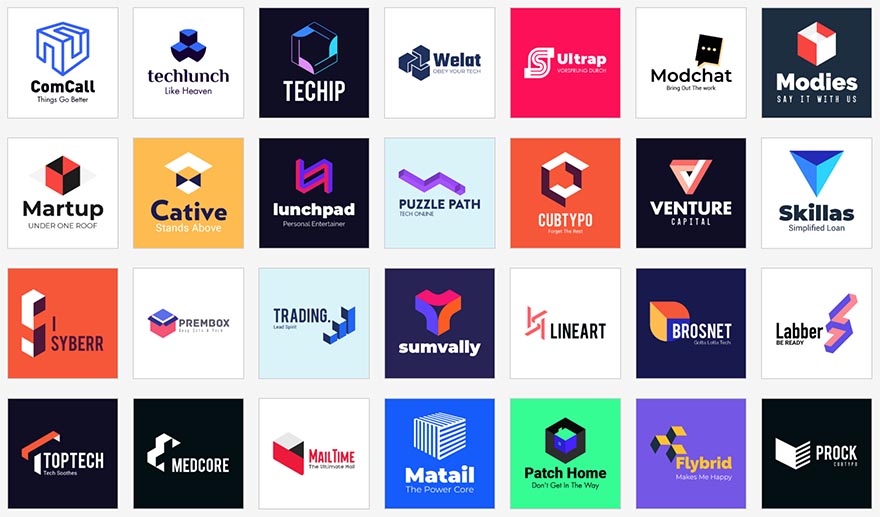 A logo is an identity and the initial symbol of a company. This impactful marketing utility is the first thing that people notice when looking for virtual and physical services or products. It is the logo's quality that can raise the website's memorability sales. To create your logo, you'll have to look for a free logo maker.
Seeking out a reliable and free logo maker is paramount. A professional-looking logo is extremely important for branding your service or products over a long duration. When it comes to creating a personalized business emblem for your company, you will come across various logo maker tools with incredible services. You will discover an abundance of free logo creators that would enable you to produce an eye-catching symbol on your own. With a little practice, you will be able to create a specialized logo for your company conveniently.
Gone are the days when you had to seek out the services of a professional designer to put together a logo for you in exchange for a heavily priced cheque. To achieve this, you need to have a powerful tool that simplifies the task for you. With that, let's take a look at how you can accomplish the task by following a few simple tips.
What Are the Necessary Requirements for Producing a Logo Design?
Do some homework: To begin with, it is extremely important to know what your competitors are doing. Before plunging in the process of logo creation, have a look at the logos that your competitors are using. Learn from them. Research is a crucial step in any business.
Be inspired: You will find plenty of inspirational ideas on the internet. Follow the steps of successful companies for logo inspiration. Try to find out what has worked for them and what needs improvement. You should check out what kind of logos are trending. A free logo maker is an incredible tool you can use to get an idea of some design concepts.
Convey your message: When designing your logo, it is important to consider the elements of your company. The logo should convey a message about your company. An engaging logo will display the company's vision, mission, products, services, and voice transparently in the design.
Lots of brainstorming: Free logo maker has tons of templates that you can choose from. However, you should not just pick the one you like and mark that as your logo. It is important to draw some variations of your logo. It is always advisable to tweak fonts, color tones, or even image arrangements.
Ask for input: Once you have created your logo, ask others for input. You will not have to put too much time asking around so it is always advisable to be mindful of what others think of your logo. Ensure you ask for input from reliable sources whom you think would provide honest opinions and constructive thoughts.
Develop your final design: A free logo maker should be such that it should allow you to edit and amend the design you like the most. Once you have picked a design, you can alter it according to your needs. These logo designers greatly help you conceptualize your vision without the need to have any designing experience.
Top Free Logo Maker
By now you are aware of some of the basic tips that would help you get through the process of logo designing. We will discuss a few well-known names in the industry of logo designing tools that you can rely on for a company's logo.
Hatchful by Shopify
Hatchful by Shopify is probably the most reliable free logo maker tool that you will come across. All you need to do is feed the information about your business, the category of your business, and the tool will generate a stack of trendy-looking embarks for you to browse through. You just need to decide on the style that best describes your company, you can then adjust the font, palette, and color theme accordingly. Once you are done editing, download your logo in whatever format you like.
SmallSEOTools
This free logo maker will give a unique identity to your business with its powerful features and tons of free templates to choose from. With this tool, you can create as many logos as you like without having to pay a single penny. With its user-friendly interface, anyone without a design background can use the tool with flair. The tool offers a one-click saving option after you have created and edited the logo for your company. You can also download the app SmallSEOtools which allows you to create a logo on the go. Visit their site https://smallseotools.com/logo-maker/ today and discover a plethora of amazing designs.
Free Logo Design
Free logo design is a free logo maker that is being used by professionals to create trendy looking logos in a few minutes. This tool comes with a user-friendly editor which makes the process of editing simple and easy. You just need to add the name of your company and the field your business belongs to and let the tool do half of the work for you.
Top Free Logo Maker
Apart from the tools above, you will find many more free logo designers on the internet, but we feel, the tools above would be enough for you to get started with the process of logo designing. Create a brand identity and distinction of your company using free logo maker tools.