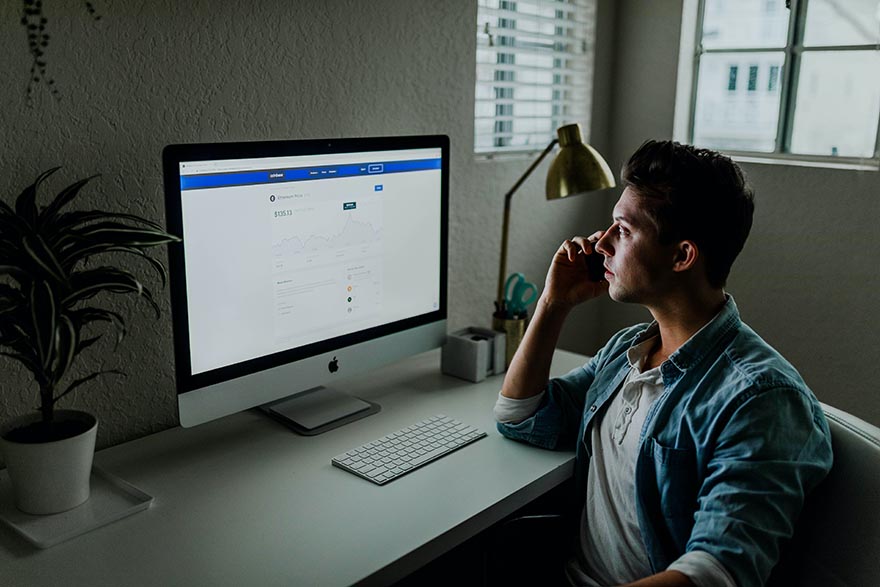 As a business owner you have your hands full. You need to see the larger picture and simultaneously take care of the details.
Depending on the size and nature of the industry, your typical job description would include:
planning and strategizing
overseeing day-to-day operations
defining your business and financial plans
mentoring
promoting your brand
having the financials at your fingertips
reviewing sales reports
meeting budgets
recruitment, education, training and creating a stable pool of employees
ensuring compliance with regulations and laws
marketing
ensuring vendor and product capability
ensuring stock availability to meet demand
traveling to promote business requirements
negotiation, communication
leadership and team building
These are only some of the responsibilities that entrepreneurs and/or business heads have to take on. In reality, your day is packed end-to-end with myriad tasks.
Somewhere among these, it's possible that you could miss reviewing your marketing campaign and your website on a regular basis.
While your sales graphs probably tell you that your marketing campaign is performing well, have you reviewed your website lately? It may be more than a couple of years since it went up on the Net to rave reviews, but it hasn't been touched since then.
The issue is not whether its performance, efficiency, and popularity seem to be great, but whether it could do much better.
While scrolling through a competitor's website or something that popped up in your social media feed, haven't you experienced a burst of envy?
Haven't you marveled at its look and feel, the great syncing of the message, design, and technology, and your own response of curiosity to know more, feeling engaged, interested, and finally in making a purchase or availing a service?
Hold that thought.
Now take a look at your own website, purely from a visitor/customer's point of view. Does it evoke these same responses?
If the answer is "Well… not really.." it's a sure symptom that it's asking for a redesign.
Why Websites Need Redesigning
Here are some useful website redesign tips.
The Net has changed: The internet is a fluid, dynamic organism that changes organically, frequently, and drastically. New design concepts and sensibilities emerge every few months, altering previously set standards. For instance, today, responsive website development is an essential feature, with nearly 60% of website traffic being routed via mobile phones. That would be around 4.53 billion people. Another big change happened when Flash was replaced by HTML5 and monitor resolution ramped up through HD, to 2K and now 4K. Your website may not be optimized for SEO, etc. If your website hasn't been redesigned for more than a couple of years, your visitors are feeling frustrated with low-resolution images and outdated technology.
Rebranding: Businesses undergo change too. If you're rebranding your business, planning a change of direction, trying to overcome negative associations, undergone major acquisitions/mergers, launching fresh new lines, etc., your website must reflect these. Here you may have to decide whether you want a design refresh or a redesign.
Target Audience: If you're no longer talking to the same people you used to, you'll have to realign your communication. This could include different content, messaging, design elements, tech upgrades, etc.
User Experience: If you're hearing a regular litany of complaints about your website, either directly or through social media, it's time you listened carefully. Users may complain that your website isn't ranked high enough, it's not mobile-friendly, what products do you sell, where do I find you, etc. A redesign is certainly called for here.
11 Tips on Redesigning Your Website
1. Focus on UX: With more than 2 billion websites on the Net, it's challenging to stand out from the crowd. Content, loading speed, easy navigation, omni channel capability, optimization for search engines and simple, clear call to action are some of the features that should be focused on in the redesign project.
2. Identify strengths and weaknesses: Your "old" website has certain great aspects, and these are assets that must be protected. Analyze the areas that need redesigning and give your designer clear inputs on these two aspects.
3. Social media: Ensure that you have social media share/follow buttons. These tiny icons on your website play a powerful role in spreading your message far and wide.
4. Images and Graphics: Stock photos/images can be irritating, but not if you select the right ones. Avoid loading your site with too many graphics and images, as it can slow load rates. Make sure that the visual appeal is authentic and not too "designer-y"
5. Optimize: Statistics show that more than 80% of internet users own and use a mobile phone. If your site isn't optimized for the mobile phone configuration, it's likely that 61% of users will not return to the site, while 40% may switch over to a competitor's site that is optimized.
6. Get searched: SEO optimization of your site must include fresh, original, and relevant content that offers true value to the reader. Think like a customer and figure out what search terms your target audiences would use. Today, content is not just about words – it includes blogs, video, e-books, etc.
7. Fix: Look for and identify broken links and 404 errors on your site. These are a major source of annoyance and bounce rates. If your site hasn't undergone a makeover for some time, it's more than likely that there could be a few such problems lurking. Find these weak spots and fix them in your new design.
8. WCAG: Web Content Accessibility Guidelines are part of a global initiative to provide a single, shared standard for web content accessibility. These guidelines are useful for individuals, organizations, governments, etc. to incorporate into their websites so that persons with disabilities can easily access them.
9. Security: Technically speaking, security is an essential feature that customers look for. Statistics show that 82% of visitors abandon sites that don't provide top-level data security. Though this feature is focused on the back-end of design, ensure that this is one of the important aspects of your website redesign project.
10. Costing: Analyze the worth of your website and its role in your marketing campaign. There are major differences in cost between simple website redesign, customized and advanced website redesign. Check with your team and your designer and make the right decision.
11. Time: Downtime can be disastrous for a website. However, the longer you keep your old website up, the less efficiency and performance you'll get from it. In general, redesign projects could be simple ones that take about 5-6 working days, a heavily customized one could take about 15 days, while an advanced one with multi-functional design features could take up to 30 days.